We do a lot of hotel work, so we're used to flooring projects with high quantity and volume. Last year, we wrapped up a wood flooring project in "The One," the largest single-structure private residence in the U.S. We were probably an easy fit for it because it wasn't that outside of our comfort zone. Managing huge projects like the ones we do, whether commercial or residential, takes a ton of attention to detail. There's a lot to juggle at any given time. Here are some of the ways we handle these projects and how we've turned our business into a go-to service for this type of high-end, large-scale construction.
We manage our schedule carefully
Time management is the biggest make-or-break factor for these jobs. For most companies, a project like "The One" would cripple their ability to do anything else—but you don't want to be tied to just one job. We were able to continue with other jobs, as well. It's important to be productive and not spread yourself too thin. We've turned down more jobs in the last two years than we have in probably the last 20 years. There's a lot of work, but you have to be very selective about which jobs to take. If you take on too much, you're not doing a service to yourself or your customers. The big projects also require an understanding that they can start and stop for periods of time. We work on projects so early on that the architects and designers have us write the specs. In the case of "The One," the sanding probably happened close to two years after the floors were installed. So being able to schedule multiple projects carefully and a long way out is key.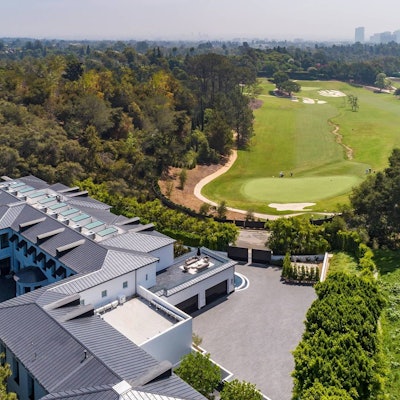 We have control over our materials
We fabricate everything for the projects we take on. We work with the designers and the architects to come up with a pattern and species and decide whether it will be solid or engineered. Having control over your materials eliminates some surprises that could cause bumps during the project. But although we're always the manufacturer for our projects, we're not always the installer. As an installer, of course, we have a surprise almost every day. But by knowing both sides of the business, we can try to circumvent issues before they happen. We work with unbelievable installers, and our goal is always to simplify the installation process. If there is any little step along the way that we can take to eliminate a possible headache or failure, we're going to do it.
We know the market's trends— and when to advise against them
For the homes we do, 99% are getting a linear floor. We have so many orders for 12-inch-wide planks. And obviously, if the rooms are massive, then the scale of it seems to work. But sometimes we're getting designers asking for 12-inch-wide planks in a room that's 300 square feet. It's like, "Really? That's what you want?" We try to guide them to a path where maybe we can scale it down a bit. For nearly 50 years, our company has always stressed no stains. The beautiful floor is timeless, and these colors are just trendy. So, it's good to have an idea of what your market's clientele is expecting so you can deliver it, but knowing when to steer them in a better direction is what can set you apart.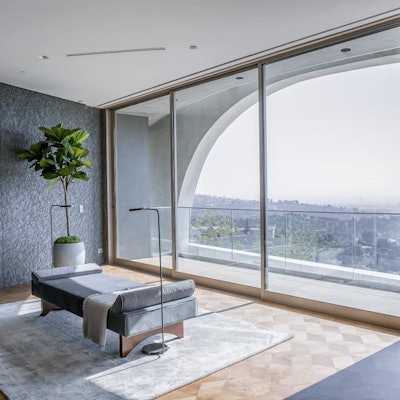 We know how to coordinate with other trades
With these types of jobs, you will never have an area all to yourself. So when you're doing a sand-and-finish job, you're probably coming in at night. That's why time management is so critical: You're not just managing your guys, you're going to have to manage the space with other trades. During "The One" construction, there were probably 350 people on site all the time. The only time when our area was solely available to us was when we got to the final finishing—then everybody was kicked off that level. You need to be able to work well with other trades if you're going to get the job done on time. Also, we do as much that can be done off site as possible before we arrive on a job. It all goes back to time management, as well.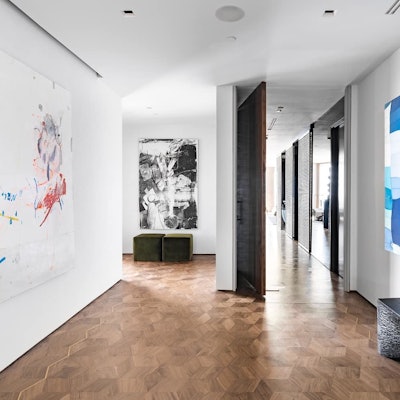 We build strong professional relationships
When we got the call for "The One," it was from a client we'd already done four projects with. Building strong professional relationships is important if you want to handle this type of work. For "The One" we were the only choice for this particular customer when he was dreaming up the vision. He left it up to us to work up the concept of what we thought would work and run it by the architect. Working with the designers or architects on projects has also probably been the biggest benefit to our being able to go and provide a final product that's right.