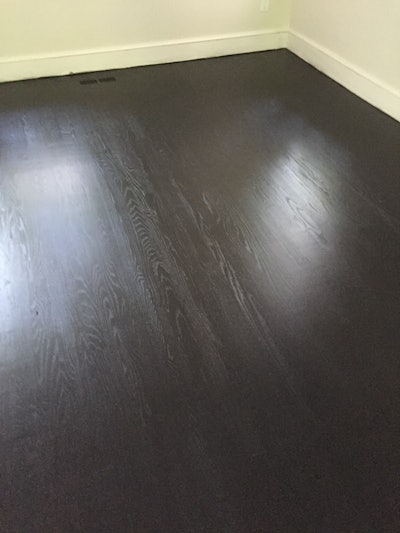 Here are our favorite responses shared by our readers on the WFB Facebook and Instagram pages.
---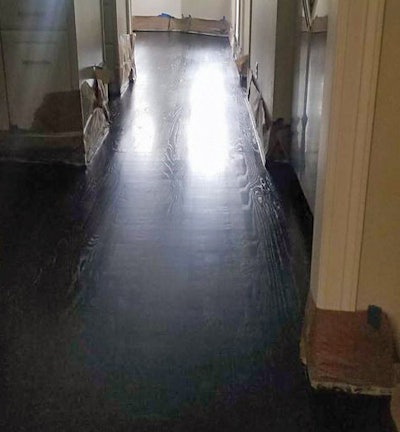 Ecasta83
General Finishes Jet Black water-based stain with water-based urethane.
---
Allen Rapaport
I would water-pop with black dye from Lockwood, then use DuraSeal True Black. Then universal sealer and Bona Naturale.
---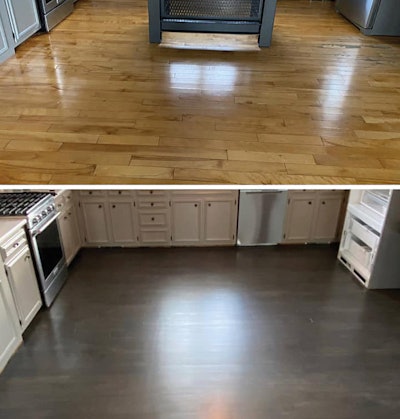 Dan Aeschliman
This floor started off as prefinished bird's-eye maple floor. We sanded and water-popped, used Ebony stain, Bona Intense Sealer and two coats of Traffic HD Satin.
---
mscsinc
Loba Pretone Black, then either True Black stain and finish or Rubio hardwax Charcoal.
---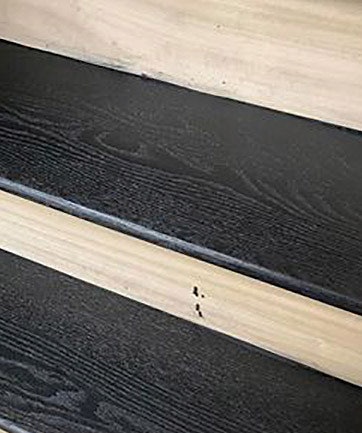 Bob Alberding
On oak, water-pop and stain with DuraSeal True Black, and let sit for at least 48 hours before topcoating. If that's not dark enough, you can add iron acetate on a white oak floor, then stain. If you still need more you can add tinted finish to the mix, like a Basic Coatings HyperTone mixed with finish.
---
surfacetheory
White oak flooring, char it with a quick burn, wire-brush, then apply Rubio Ebony finish.
---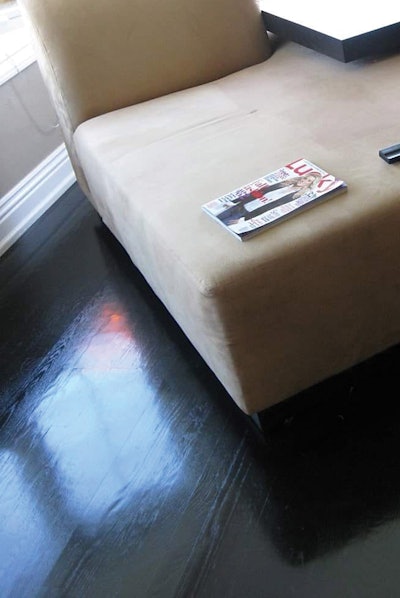 Nora Gutierrez
Glitsa Sable Black! Water-popped white oak. Another company had already tried to tint coat to get the deepness my customer wanted, but this got it with one coat.
---
Kingsley Wong
India ink. Period.
---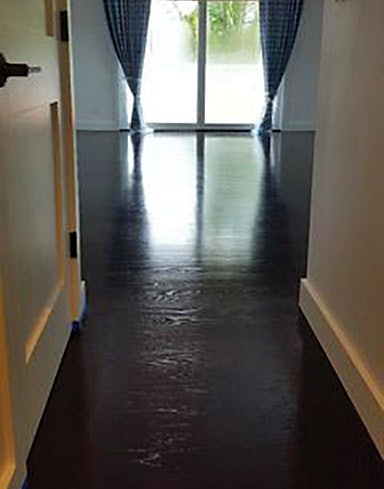 Michael.james74
I actually used a very dark gel stain. It went against everything I believed in but the homeowner was all for it. I used the darkest color I could find and applied three coats and two coats of finish on top. It's black and it came out more beautiful than I expected.
---
Chris Hodges
Paint it black and put two coats of water over it.
---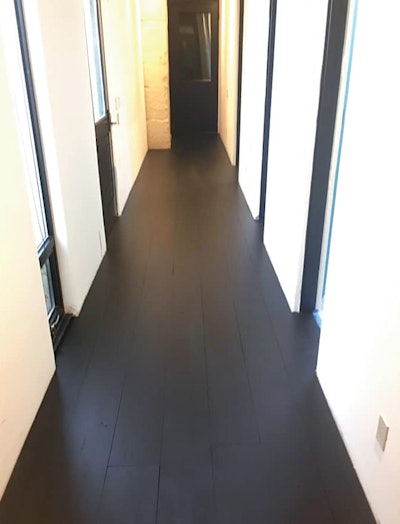 Brian Adams
This is Rubio Precolor Easy Intense Black with Bona Traffic Satin finish over walnut wood.
---
Michael Kerner
Iron acetate followed by True Black or Ebony. The iron acetate gives background color and pops the grain for the stain.
---
Scott J. Walker
Black TransTint aniline dye. Seal it with oil or dewaxed shellac. Then sit back and wait for them to complain about it showing everything.
---
Chris Kritzer
Tigerwood does not like to be black; we used black aniline dye with Bona Ebony with black-tinted finish.
---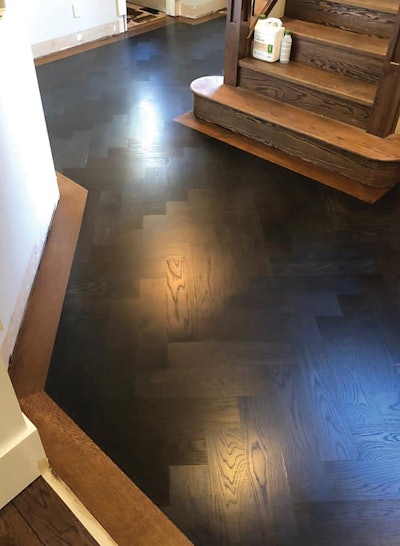 Beaver Hardwood
Bona Ebony. Provincial for border. Traffic finish.
---
RELATED: Don't Go Astray With Custom Stain Colors on Wood Floors
---