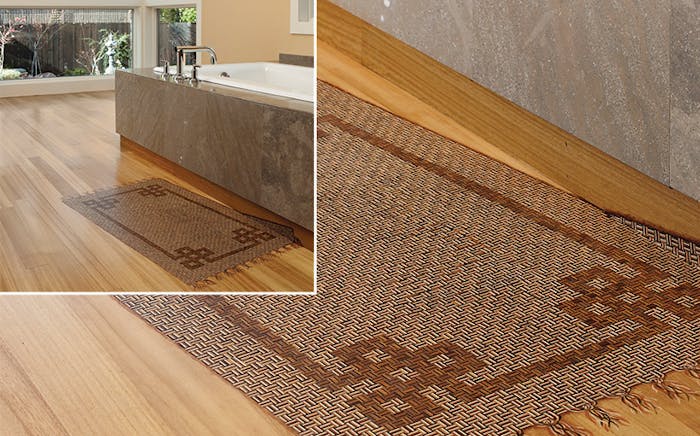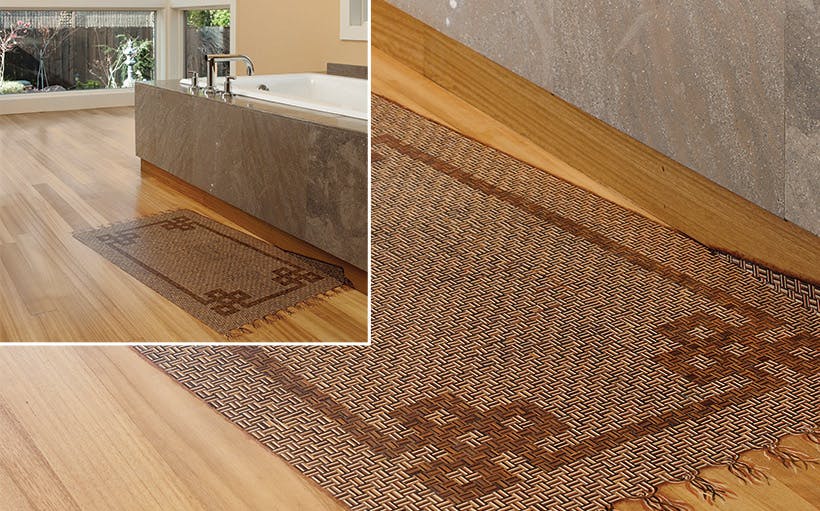 (Photos courtesy of Jack Campbell
See the woven rug in the picture? Might want to take a second look. From artists of the Baroque period to Wile E. Coyote's mountainside tunnels, the trompe l'oeil technique endures. Trompe l'oeil—French for "deceives the eye"—is exactly what contractor Jack Campbell achieved here with his "bath mat" floor, but with a further twist. If you haven't figured it out yet, the mat is made of wood-more than 25,000 bits of it. In a field of ¾-inch-thick iroko, Campbell installed an engineered inlay comprising 5/16-inch-thick blocks of maple, santos mahogany and wenge—the mat portion—on a ½-inch plywood backer. He started with 2-inch-wide pieces of wood and cut them into 1/16-inch strips. He glued the strips together and, after they dried, hand-scraped them to remove the glue. Then he cut tiny blocks off the glued strips—"they do not need to be exact since small variations help achieve the woven trompe l'oeil look," he says—and glued those to the plywood backer. In the cracks he added a wenge-dust filler, and then he sanded the inlay. Critical to achieving a "weave" look were the imprecisely cut and laid blocks, dark filler, and matte finish on the mat contrasting with the field's satin. To seal the deal, Campbell installed it crooked, cut off the corner and then embedded it upright in the tub's baseboard; last, he painted on tassels. "I enjoy watching people try to kick it or pick it up to lay it square on the floor," Campbell says.-D.D.
Campbell prepared an in-depth how-to for creating this floor. Download PDF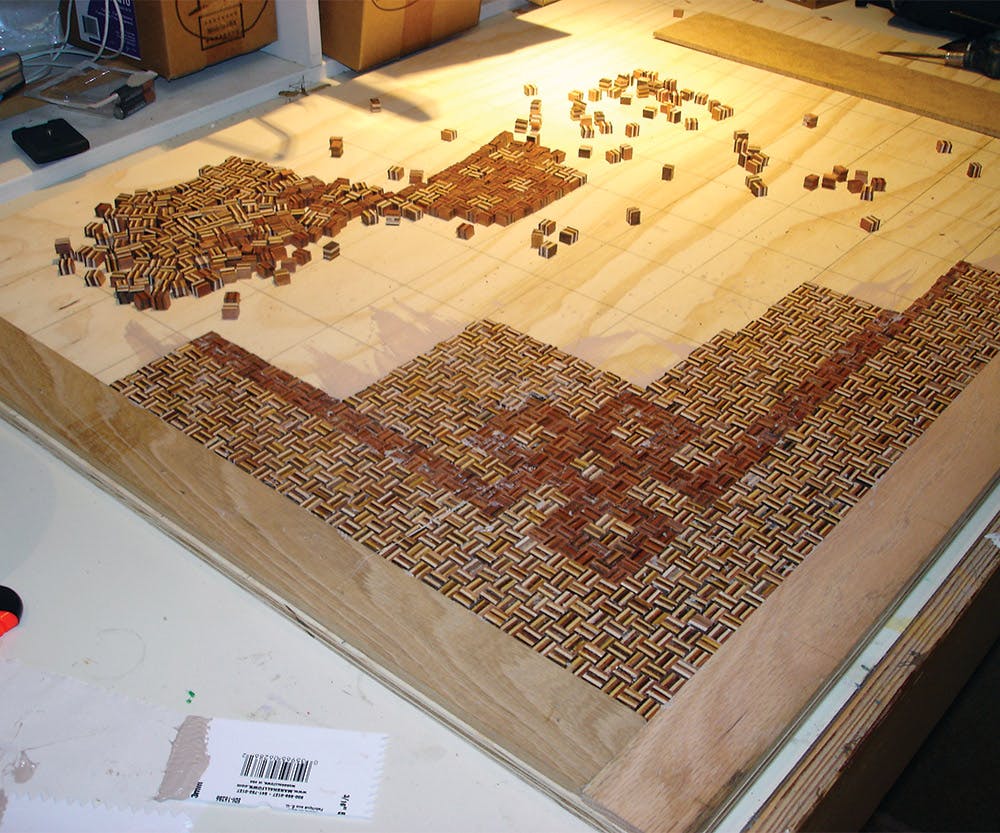 Contractor Jack Campbell made the inlay by gluing together more than 25,000 bits of wood.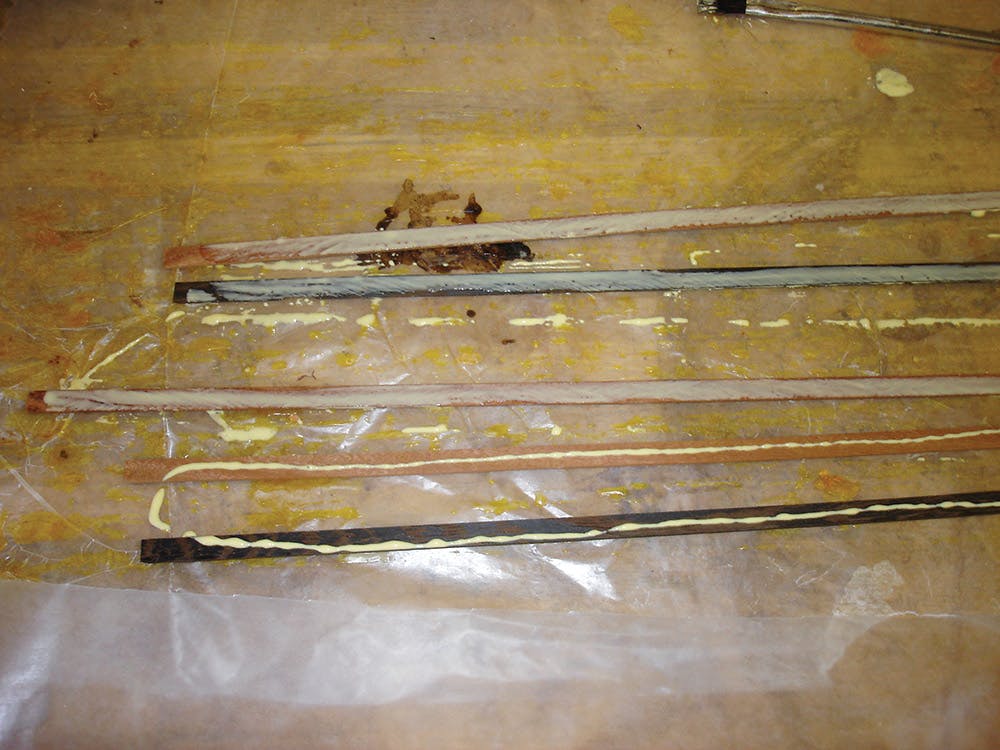 Campbell started with 1/16-inch-thick strips of maple, santos mahogany and wenge.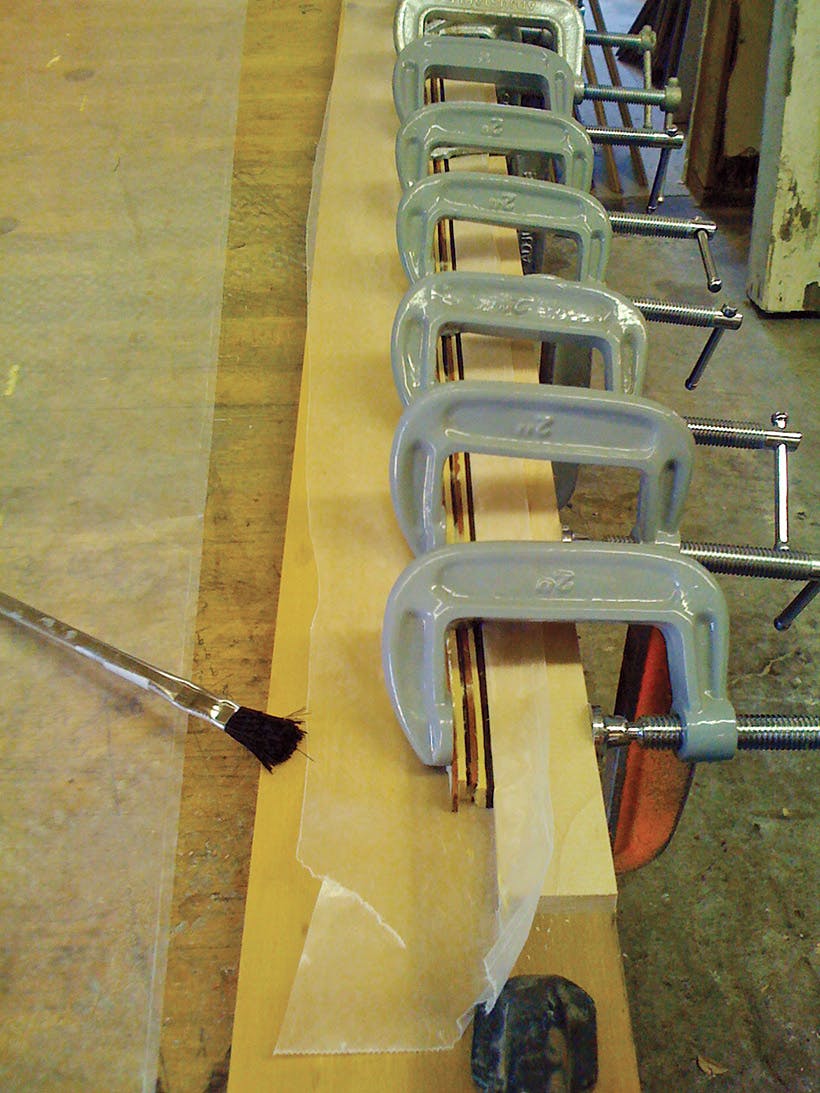 Campbell then clamped the strips together and next cut them into blocks.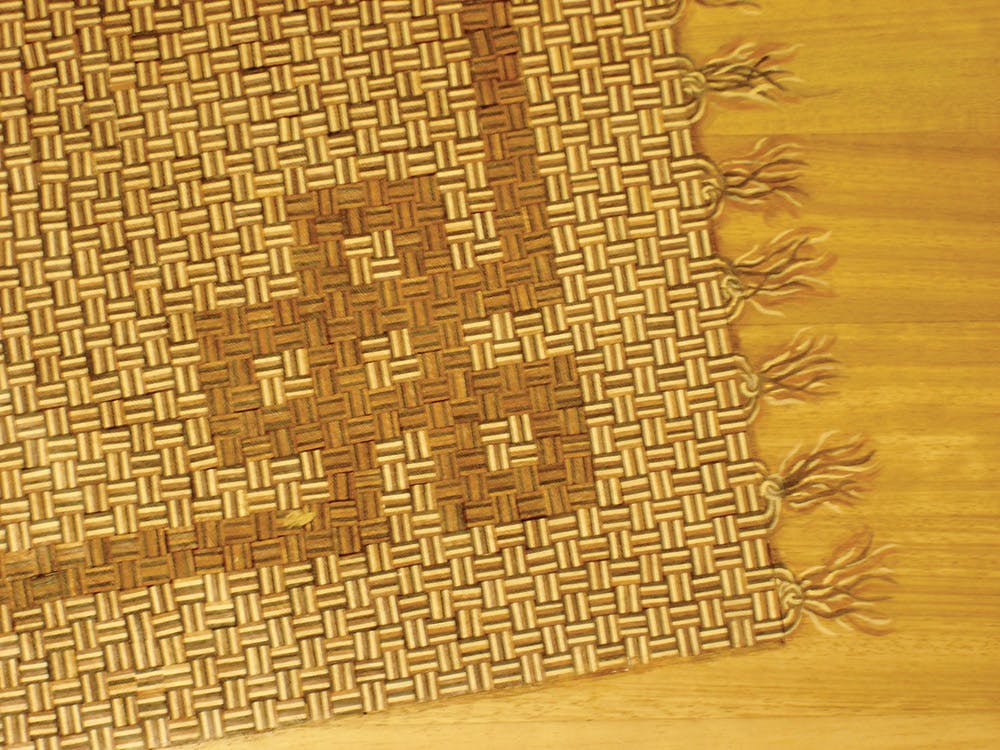 After installing all the blocks, Campbell painted on tassels to make the rug appear move convincing.
---
RELATED: French Artist Gives 'Floating Floor' a Whole New Meaning
---