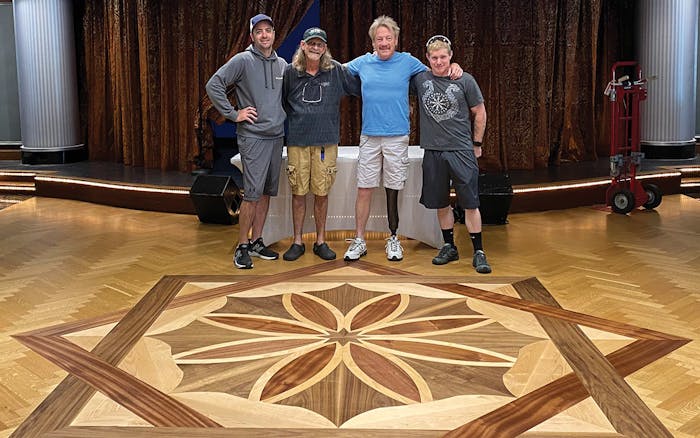 For this wood flooring job, Craig Jensen of Rapid City, S.D.-based Jensen Hardwood Floors and Daniel Reddy of Villa Park, Ill.-based Reddy's Hardwood Flooring Inc. were all at sea ... not figuratively, but literally at sea. When the tools and supplies needed for the cruise ship install arrived late, instead of working at the port at Cádiz, Spain, as planned, the two pros installed this multi-species medallion dance floor while sailing for Greece. As the ship sliced through waves, the pros sliced through wood, creating roughly 700 square feet of white oak herringbone.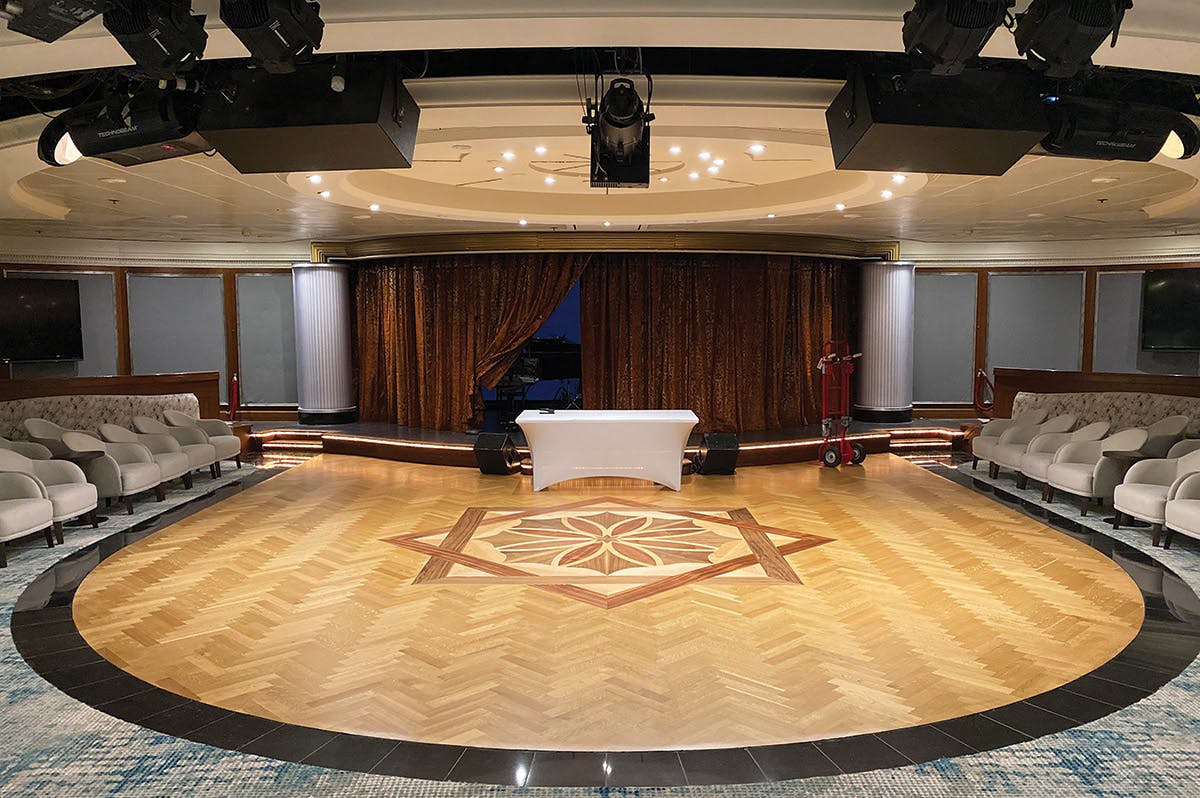 The herringbone surrounded the 12-foot-diameter medallion, made of quartersawn sapele, walnut and northern hard maple and designed by Dan Antes and fabricated by Jon Stedge of Bloomington, Ind.-based Daniel Antes Marquetry. Reddy, who had installed on dry-docked ships but never at sea, says it was smooth sailing—mostly. "There were definitely times where I kind of had to hold onto the table to steady myself because the ship was rocking," Reddy says. The flooring was glued down over 3 inches of concrete, and the medallion was assembled and routered in using a template.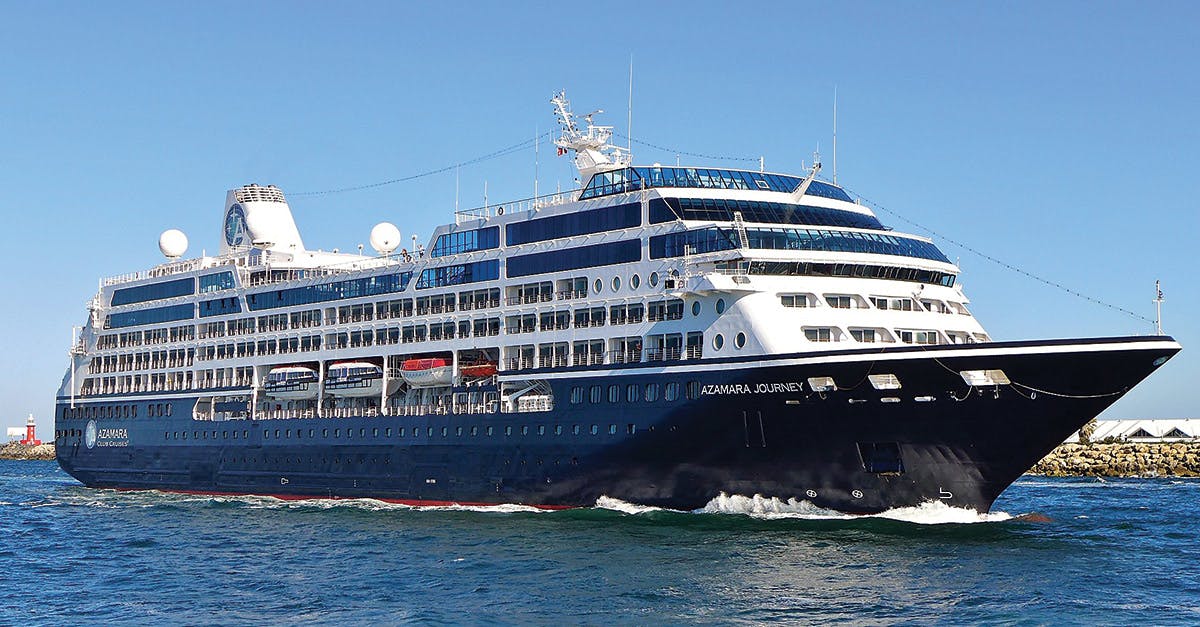 The key to sanding on a moving ship is to go slow, says Jensen, who has worked on cruise ships around the world for over 20 years. "Every time the ship would lean forward a little bit, the drum would kind of slow down, and that was a challenge," Reddy adds. After it was carefully sanded, the flooring was given four coats of water-based finish while traversing the Mediterranean Sea. As the ship docked at Piraeus, Greece, a big takeaway for Reddy, who got to see the straits of Gibraltar, Africa and Europe and the mountains of Sicily for the first time, was a lesson that could apply to many flooring jobs: Be prepared for anything. "You've just got to go with the flow," he says.
SUPPLIERS: Abrasives: Ceno | Big machine: KT Taurus | Buffer: Xtreme 175 | Finish: Basic Coatings StreetShoe NXT | Router: Bosch | Wood flooring: Daniel Antes Marquetry