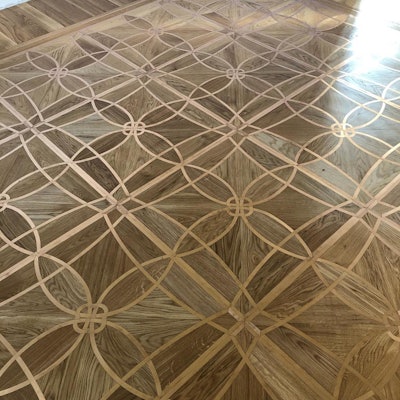 Rihards Jeske of Riga, Latvia-based Parketa Nams originally crafted this intricate flooring design for an upscale hotel.
But then the project's budget was slashed, and the flooring plans, which incorporated metal and oak, were set aside. Fast forward seven years later: A designer spotted one of the original samples in Jeske's showroom, and the unique flooring finally found a permanent home.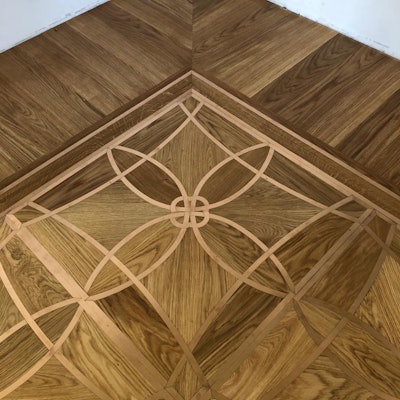 All of the oak panels for the new 250-square-foot residential office space were fabricated in the Parketa Nams workshop, where they were sanded and coated with oil. A CNC machine was used to cut in the 2.5-mm-thick bronze inserts. The panels were taken to the job site, glued over concrete and completed with a final coat of oil.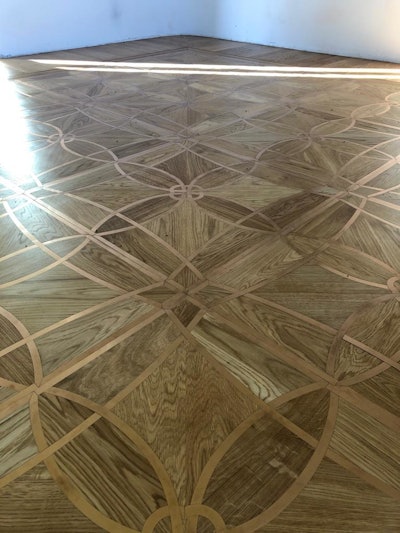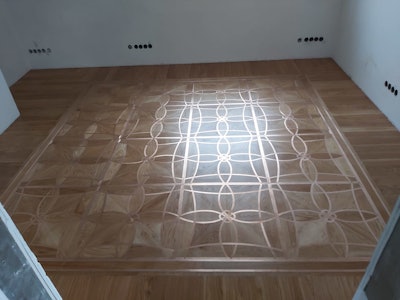 Jeske says the most important part of a project like this is planning all the details before starting. "Make an AutoCAD or other program to see if it all sits well," he says. Another important part? Having a client willing to commit to craftsmanship.
"The client completely trusted the designer and was not involved at all, except making payments," Jeske says.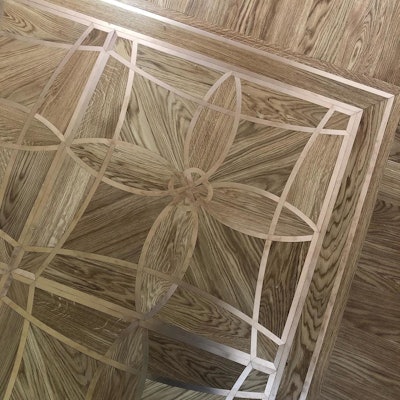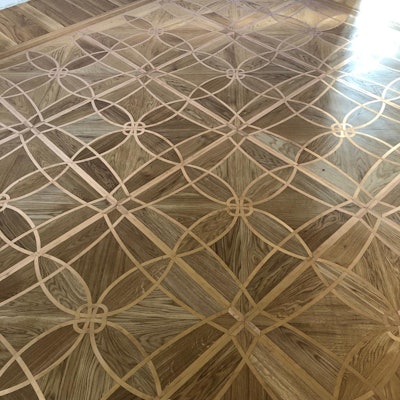 SUPPLIERS:
Abrasives: Hermes GmbH | Adhesives: Stauf PUK 446 | Buffer: Lagler Single | Finish: Berger-Seidle 100 Pro Oil | Moisture Meter: Gann | Palm sander: Festool Rotex | Saws: Festool