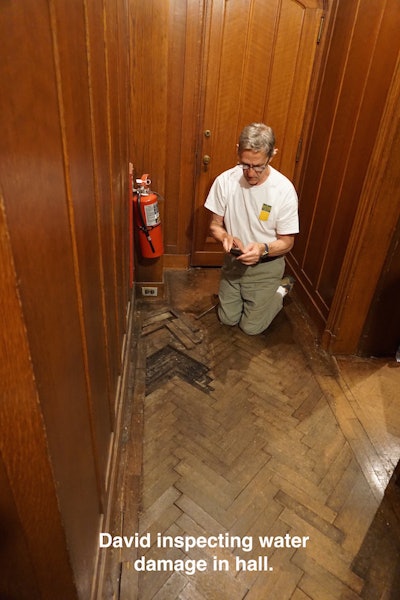 Evidently Henry and Clara Ford were somewhat fond of the herringbone pattern. They have about 18,000 square feet of it in the home they built in Dearborn, Mich., in 1915. It's quartersawn white oak, and it's stood the test of time. The only damage we found during our restoration was man-made.
Thanks to some recent articles on herringbone installation, most of us have a better understanding of its complexities. Having never installed a wood floor over my 45-year career, I defer all these complexities to my younger brother, David Purser, and Peter Eiland, who both have a strong background installing decorative patterns.
The two main issues at Fair Lane were water damage (from a water fountain) in a hall outside the women's powder room and dealing with an opening created in the late 1940's from an elevator installation for the aging couple. Each presented its own separate and unique challenges.
The water damage resulted in very dark discoloration of the wood and destroyed the bond of the mastic to the subfloor. The absence of good bonding meant the lose floor felt and sounded like you were walking over dominoes. The wood also suffered from severe compression set, and gaps abounded. All of this made for a challenging repair project.
Some wood was beyond repair and was replaced with flooring repurposed from the organ room that housed the guts for the large organ in the house. These photos give you a good look at the sequencing of the repairs.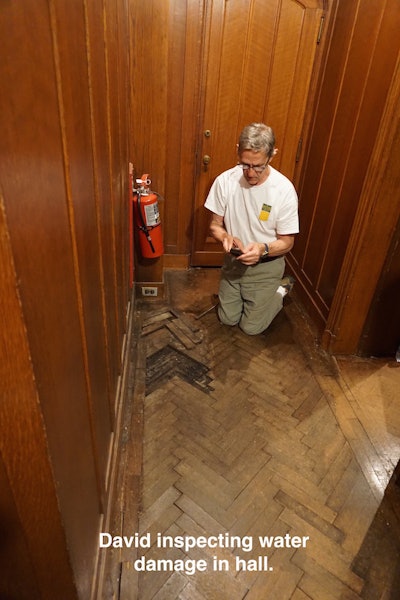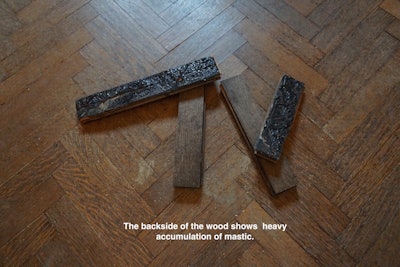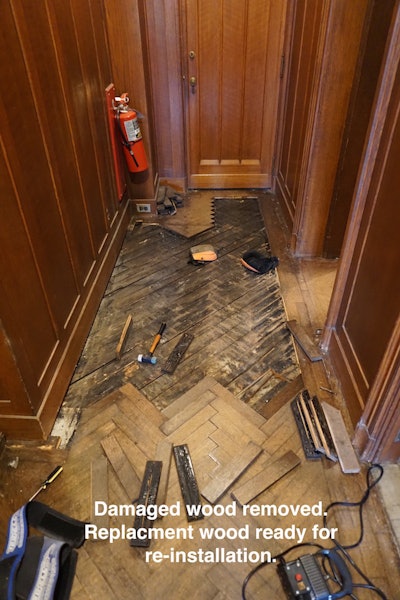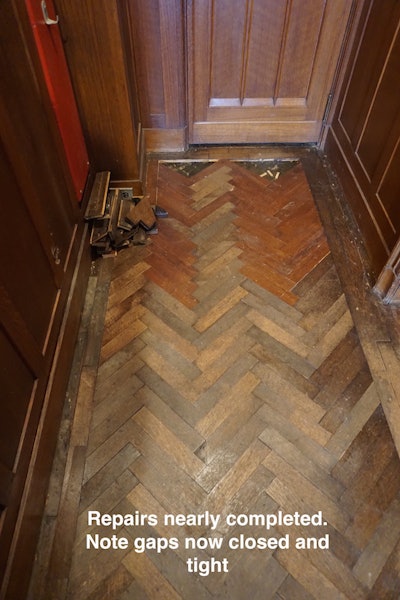 But it was the repairs of the opening from the elevator hatch that took everything to a new level. As luck would have it, this was the only location in the house where the herringbone patterns intersected in the right angle created by the L shape. Laying herringbone in a straight line under the best of conditions is a challenge. Dealing with the 100-year-old patterns colliding at 90 degrees and not having a starting point could drive a man to the bottle. Not so with David and Peter. These guys are good. Enjoy the photos.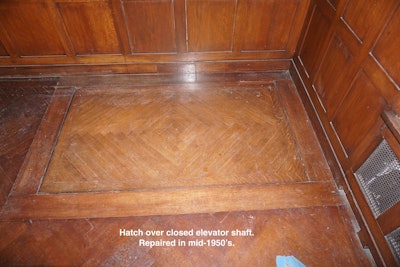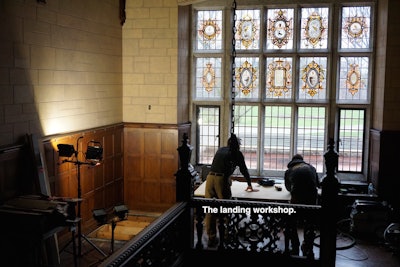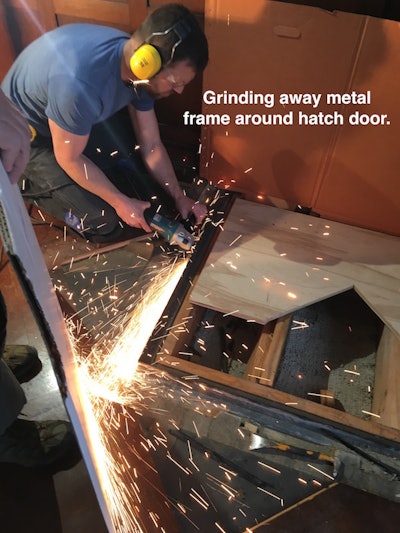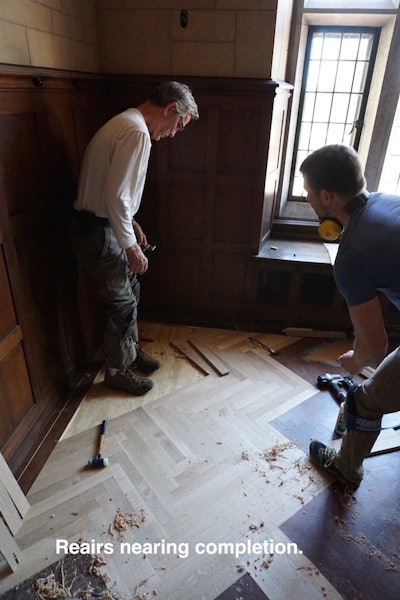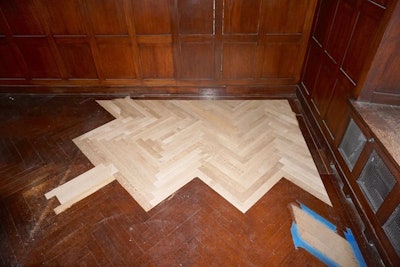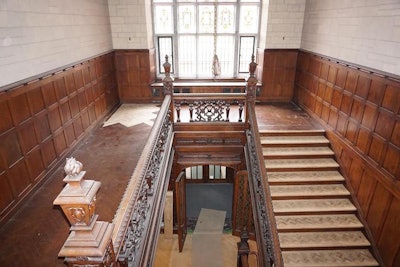 My good friend Howard Brickman managed a drive-by after an 800+ mile jaunt from Norwood, Mass. With him, David and myself onsite, the median age was 69. We decided to make it Senior Appreciation Day. Howard has had a keen interest in my Passive Refinishing process and we put him—and his trademark Big Smith overalls—to work. It was great to have you in the house, Howard, and I hope we'll be crossing paths again soon. When he left Dearborn, he was headed to Fredrick, Md., to Washington, DC., to New York to Norwood to Phoenix. The man is a road warrior!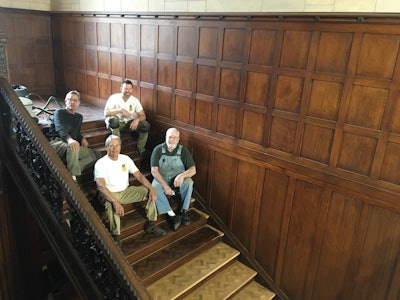 I'll post a final update when the finish work is done.