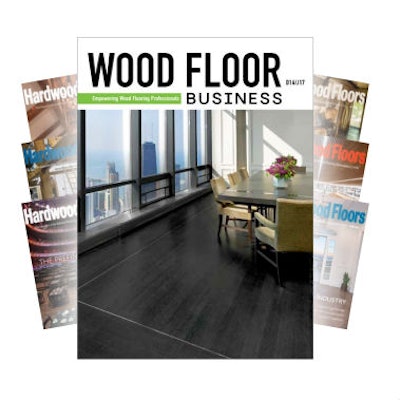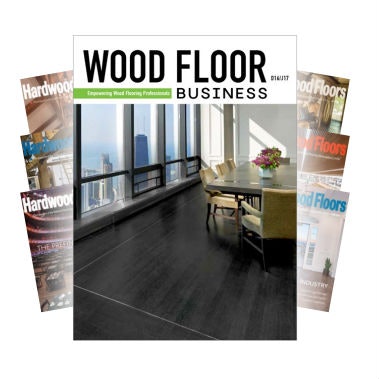 AB Media Inc., which has published Hardwood Floors Magazine since its inception in 1988, has launched a new brand for the wood flooring industry: Wood Floor Business.
The National Wood Flooring Association recently terminated its contract with AB Media to publish Hardwood Floors, and a subsequent legal dispute between the parties is now moving to arbitration. In the meantime, AB Media is continuing its role in the wood flooring industry as Wood Floor Business.
"While the termination of our contract after 29 successful years of publishing Hardwood Floors was unexpected and disappointing, we are excited to launch this rebrand for the wood flooring industry," said Kim Wahlgren, Editor. "Except for the name, the former HF products, including the magazine, e-newsletter, website and more, will continue as usual."
The staff for Wood Floor Business are unchanged from the former HF staff: Editor Kim Wahlgren, National Account Executive Kendra Griffin, Associate Editor Andrew Averill and Publisher Shawn Gahagan, as well as the extensive support staff at the company's offices in Madison, Wis.
AB Media owns all previously published Hardwood Floors content, which will now be available—along with industry news, the online forum and more—at www.woodfloorbusiness.com.
Subscribers of Hardwood Floors magazine will automatically receive Wood Floor Business.
The emails for the staff are now:
Editor Kim Wahlgren: [email protected]
National Account Manager Kendra Griffin: [email protected]
Associate Editor Andrew Averill: [email protected]
Publisher Shawn Gahagan: [email protected]