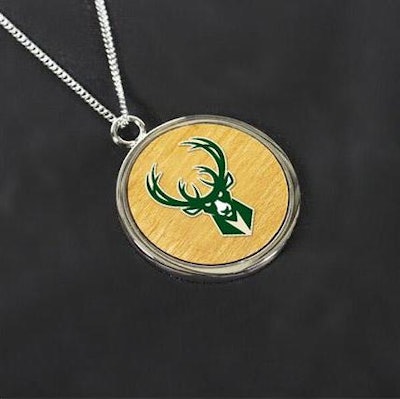 The Milwaukee Bucks, the reigning NBA champions, are selling off pieces of the 2021 championship basketball court, fashioning the hardwood into jewelry and commemorative wood blocks.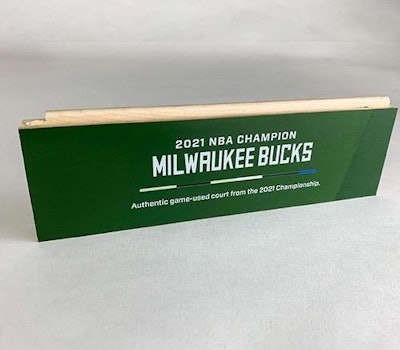 The maple pieces, crafted from the Milwaukee Bucks Fiserv Forum court the team played on to win the championship in July, have been repurposed as pendants and cufflinks, which are selling for $110 each, while 8-by-2.25-inch wood blocks feature inscriptions about the team's win and are available for $90.
The Milwaukee Bucks defeated the Phoenix Suns in game six on July 20, 2021, taking home their first NBA title since 1971.