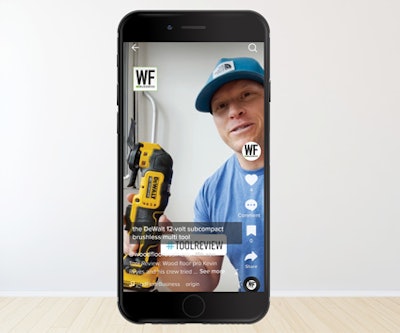 Wood Floor Business launched a TikTok to share tips, tricks and great wood flooring projects from pros around the world.
To kick things off, this week WFB is sharing stories and updates from the International Wood Flooring Association school happening now in Charlotte, N.C., hosted by American Sanders with support from Vesting Finishing Products. Follow the school's progress over the next few days here.
Have a video of a project, technique or tool review? Let us know about it by emailing editors@woodfloorbusiness.com.