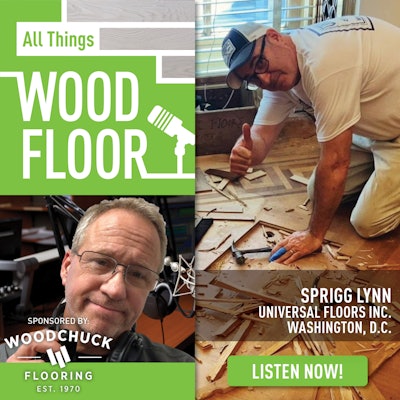 On the latest episode of the All Things Wood Floor podcast, host Stephen Diggins is joined by one of the most requested guests for the pod: Sprigg Lynn of Universal Floors in Washington, D.C.
Lynn has worked in the wood flooring business since as long as he can remember, becoming a specialist in historic restorations along the way and working everywhere from the White House to the U.S. Supreme Court, with some good humor and wacky situations along the way.
Listen to the full conversation for free at the link below or anywhere you listen to podcasts.
This episode is sponsored by Woodchuck Flooring.