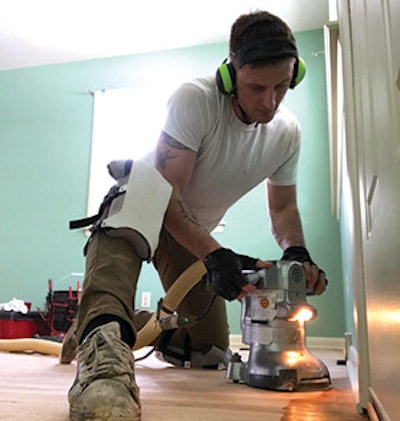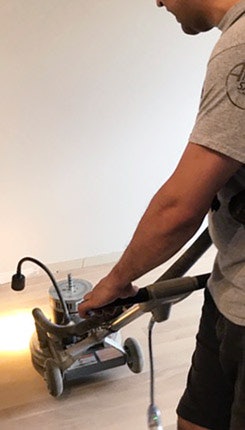 John Feliciano
The American Sanders Epoch with HydraSand. Its multiple uses as a buffer and sander is second-to-none. The quality of my jobs ever since I purchased it has been so much better with half the effort.
---
Chuck Kutchera
The Fein Multitasker. Some uses are obvious. I've also used it to take out floors glued down to crack patch: I saw-cut the floor into smaller sections, put an old blade on and cut the bond from the glue and patch—no patch was pulled up.
---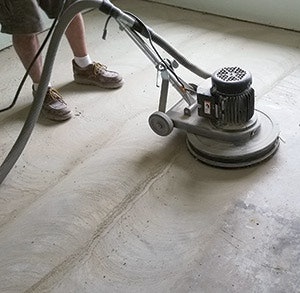 Angelo DeSanto
My Diamabrush, of course. It removes the top layer of concrete—along with the dirt, residues and contaminants—so the bonding of adhesives, cementitious primers and moisture retarders is tenacious and permanent. I also use it to remove old, waxy finishes that normally gum up the sandpaper on sanders.
---
Robert Navon
A moisture meter.
---
Dave Medellin
Even though I exercise so my back is strong and ready for whatever, I would have to say the edger dolly.
---
Matthew Shumway
Good dust collection!
---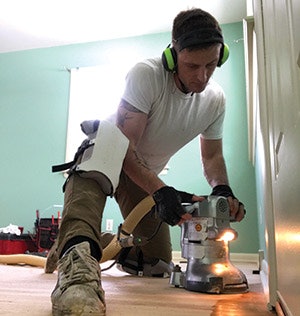 Daniel Van Auken
My set of Pro Knees. I wish I would've got them sooner because all the years I've spent on my knees with no knee pads or cheap knee pads will probably catch up with me. Investing in proper safety gear is the most important thing I can do today along with taking good care of myself.
---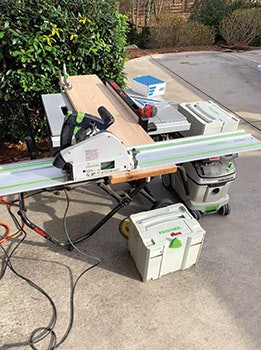 Mike Somodean
My Festool track saw. It makes easy work out of installing steps, doing repairs, cutting back for borders, etc.
---
Dax Williams
An air sled. It's one of those tools you won't use on every job, but when you need to move a refrigerator, you're glad you have it.
---
John Westphal
The Trio.
---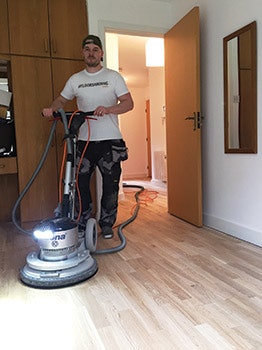 Kristian Liscik
The Bona Power Drive. It is my shortcut and time-saver for perfect looking floors.
---
Tim Moneke
The Festool Rotex 150—it's a game changer!!
---
Charles Brown
The Primatech nailers with the roller system. I have them now—heaven sent, I might add.
---
Luke Biello
The Silverline Pro 8.
---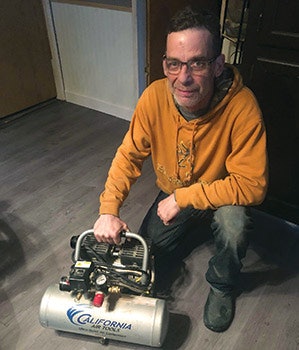 Michael Todd Inmon
My ultra-quiet and oil-free air compressor from California Air Tools!!!