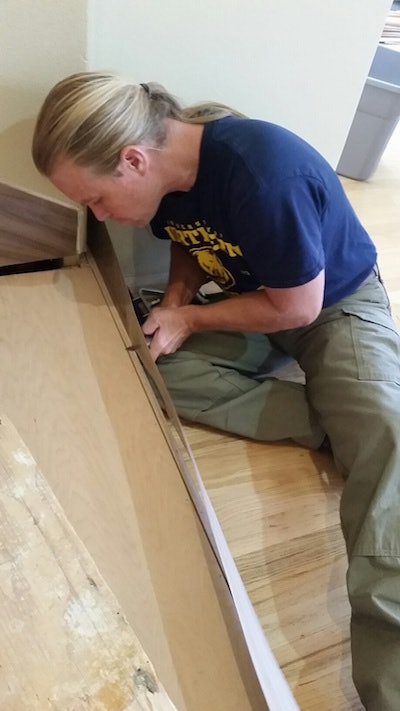 Hello, everyone! Keith Long here with Thunderheart Flooring, based out of Greeley, Colo., to go through why I choose to be an owner-operator.
I believe there are no absolute right and wrong answers about company size. There are benefits and drawbacks to having both big and small companies. I choose to be a small company for my business model. That is not to say that I think anyone else should also be a small company, I am mainly letting you all know that it is possible to do the bids, swing the hammer, run the sanding machines, and stain and finish, most of the time solo, and be able to earn a wonderful living, all while making enough to prepare for retirement.
Growing up, my family's business model was on a bigger scale. With over 50 employees at times, we were able to do some volume when it came to business. When we acquired a livestock outfit in Nebraska in the mid-1980s, I remember my father having a conversation with the five employees who were working there when we bought it. He told them how he had a goal of making $1,000 a day business profit for the year.
Working together, they exceeded that goal and made nearly $400,000 business profit in a 365-day year. He profit shared with them and had motivated, qualified employees who stayed in their positions and had a vested interest in running an efficient outfit. The less waste and loss there was, the higher their bonus checks were.
Five years later, we scaled the business up and had 54 people involved. Profitability was also up, nearly tenfold. So, after all that "success," why do I choose to not have full-time employees, keep it a family affair and swing the hammer myself day in and day out?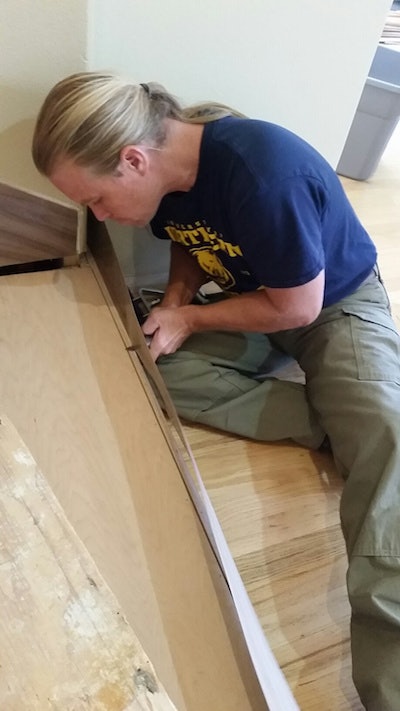 I like to do the work. There is a deep satisfaction that comes with keeping the level of quality up, and customer satisfaction high.
There is a huge advantage to owner-operators at the time of estimating. Most potential clients I have ever bid for can get behind the idea of "When you hire me, you get me. I'll not just be the one doing the estimate, I'll also be the one swinging the hammer, running the sanding equipment, and staining and finishing your floor."
I have found being an owner-operator really helps even out the work schedule during the down times in an economy. If new construction grinds to a halt when the housing market is pulling back during a recession or depression, I notice almost no change in the demand for my services, as I work as a remodeler.
I have found that profitability is higher in remodeling. Dealing with one customer at a time who pays half down to get the job started and the other half the day after the final coat, when the masking at transitions is pulled and flush mount vent inserts are set into place, is a breath of fresh air compared with hounding shifty general contractors with 20 or 30 holes or more in the ground, trying to stretch out payment on completed work as long as possible.
Of course, these are my opinions. Did I do new construction earlier in my career? Yes. [Editor's note: You can read more about that here.] Did I make money? Yes, I did. What I have found is that quality over quantity has been more profitable for me with less stress. In 12 years of installing, sanding, staining and finishing floors, I have had one floor that had to be resanded, which was due to a bad batch of stain. I apologized to the homeowner, stripped it back down and had her finished up as quickly as possible.
Our relationship was not hurt over the incident. I told her I have an uncle who is a federal judge. He has a saying: Stupid's gotta hurt.
It was not her fault that the stain didn't perform as hoped. I apologized for any stress the situation created her and took a significant chunk off her final bill for the extra life taken off the wear layer of her floor and the hassle of the job not being completed on time.
She hired me a year later to resurface the existing flooring in one of her rental properties and has referred me to others in our community that she is connected with.
Does my wife Robin come and help when it's a big job, and she has time? Yes, she does.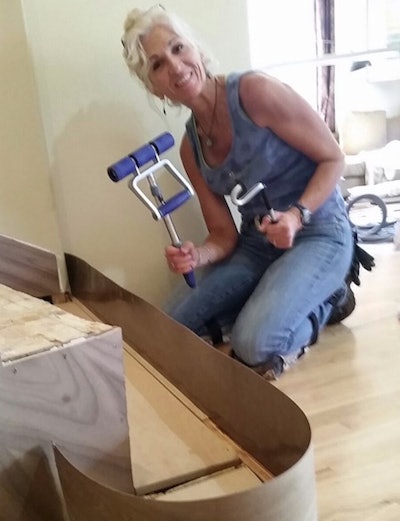 Can the whole family, and sometimes friends, be called on to complete demanding tasks or to get past busy times in the year? Of course!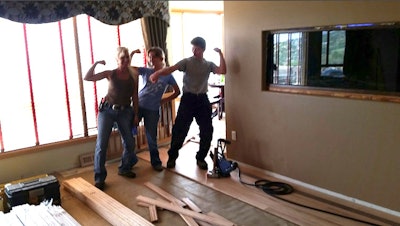 I enjoy being an owner-operator—I have found it to be a great business model to get some mileage out of life. I wanted to post on this subject mainly to put it out there that I am living proof: a person can swing the hammer themselves, make a great living, and get ready for retirement, all while having satisfied clients who refer others on a regular basis.
Stay sharp!