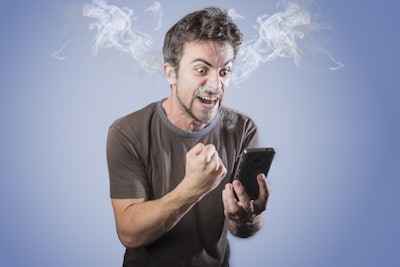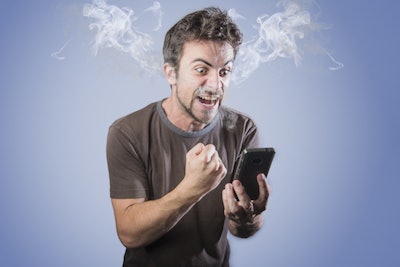 No reasonable consumer wants to do business with a scumbag wood flooring contractor, and no reasonable wood flooring contractor wants a customer who is unreasonable, dishonest, or just plain old crazy. There are numerous services available for our potential customers to research contractors, including Angie's List, Thumbtack, Home Advisor, Yelp, Google and more. On these sites, consumers can read reviews and recommendations regarding you and me: potential wood flooring contractors. Wouldn't it be great if there were a website where contractors posted reviews and recommendations on potential clients/customers? Well, there is.
I've been using ContractorsCustomers.com, a business-to-business, membership-based website that has been called the "reverse Angie's list." It's also worth noting that the the site is currently waiving the membership fee for a free lifetime membership to build up the user base. The site says:
"Our goal is that with the camaraderie and information shared on contractorscustomers.com, entrepreneurs will have more accurate information to make better decisions with. Enjoy this site and please spread the word. The more business owners who share information on here, the better for all of us! … With better information, business owners can make better decisions and increase the amount of positive experience with customers and decrease the number of customers who are not well suited for their services or products."
Besides using website, what can we contractors do to screen any potential bad actors? What does due diligence look like? After many decades of doing wood floors, here are my suggestions:
1) Perform a simple Google search on every potential client/customer. There are also extensive background fee-based search services available.
2) Unless you are being paid in ADVANCE for all of your materials and services, check the client/customer's credit.
3) Use a proper contract. You should have a competent local attorney who specializes in construction disputes review your contract.
4) Be very careful about the language in your contract. Did you know that the NWFA Installation Guidelines state that, "Installation constitutes acceptance of flooring material, subfloor/substrate, the jobsite itself including the ambient temperature and relative humidity at the time of installation, and all impacting variables that may affect a wood floor. For warranty and/or hold harmless agreements, check with legal counsel." Do you really want to accept responsibility for all of the conditions in a building where you have no control of those conditions? Or any defects in the materials that might not become visible until months after the job is completed?
5) Be sure that your contract includes any required language to easily apply for a mechanic's lien. Also put some effort into learning how the lien laws work in your jurisdiction—they vary widely.
6) Consider including a binding arbitration clause under the rules of the American Arbitration Association. It is considerably faster and cheaper than the standard legal system.
7) Network with your local competitors and exchange information.
I hope this helps you avoid potential problems down the road. Sometimes your best decision is choosing not to do a job at all!