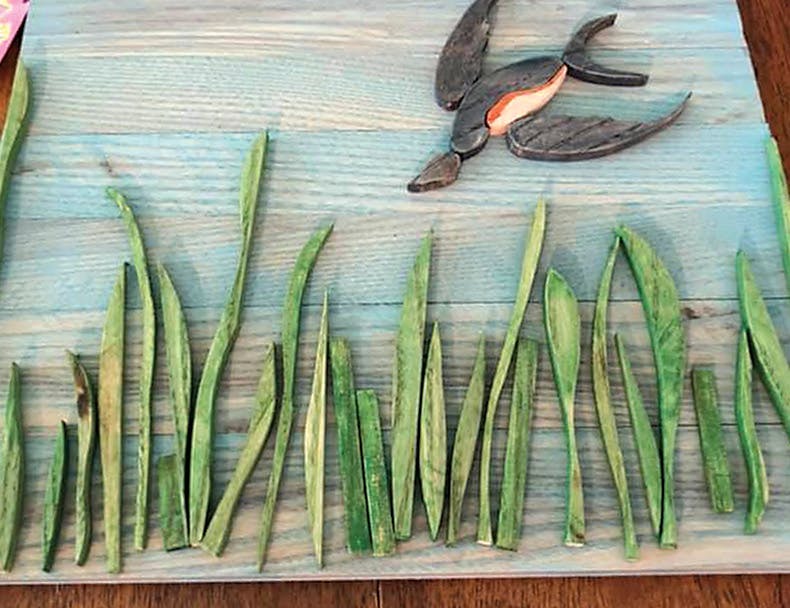 Mark Herakovic
I make these and give them away.
---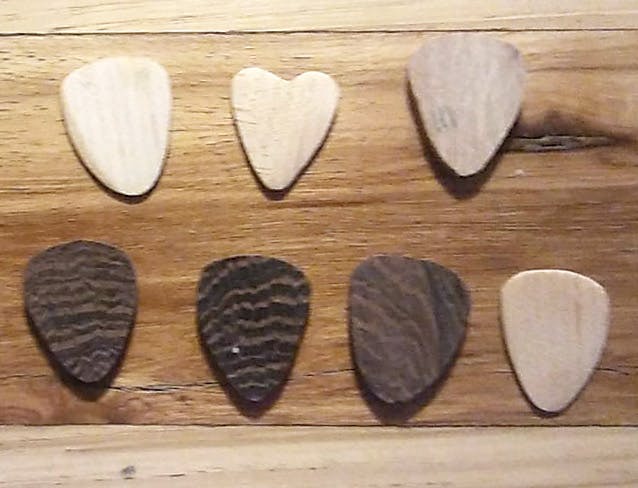 Chuck Kutchera
Guitar picks. The heart-shaped one is for my granddaughter. I've made maple, wenge and oak so far.
---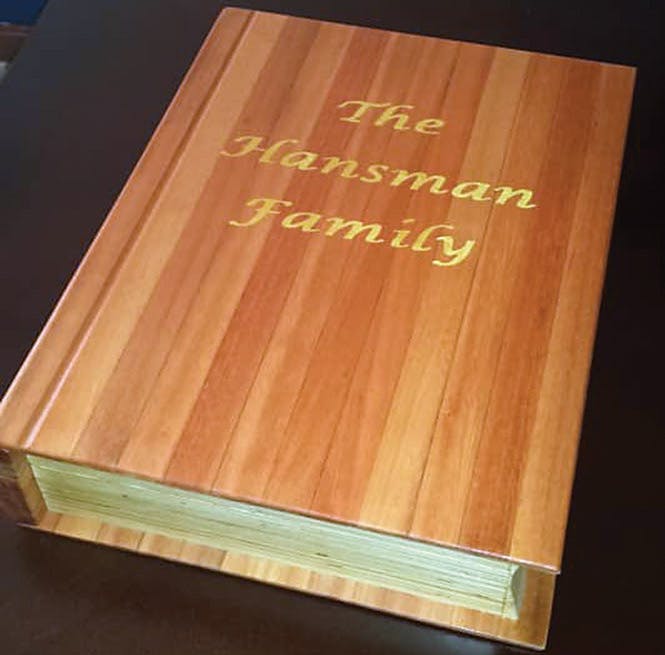 Josh Hansman
This keepsake book, made from leftover amendoim. The letters are yellowheart leftovers from an inlay.
---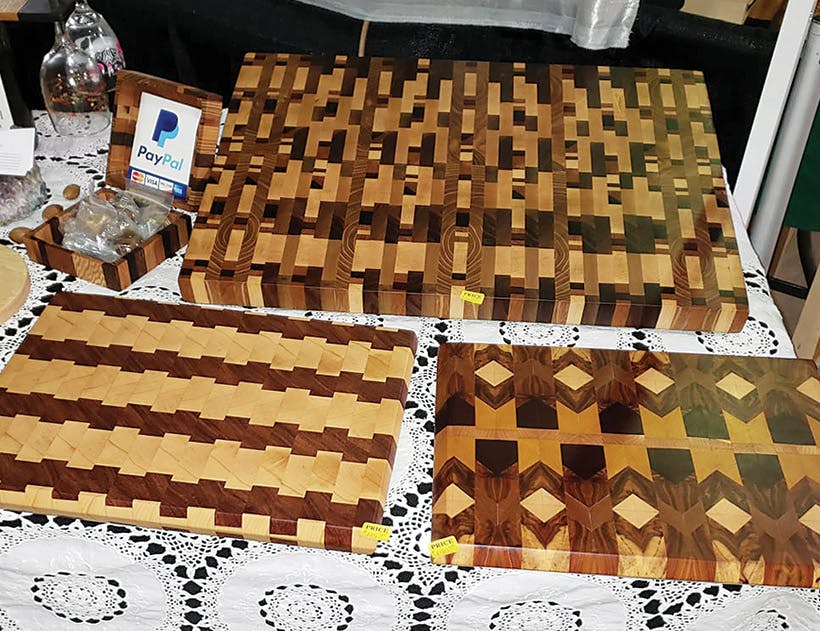 Shawn Myers
This is all beautiful flooring, made into even more beautiful cutting surfaces.
---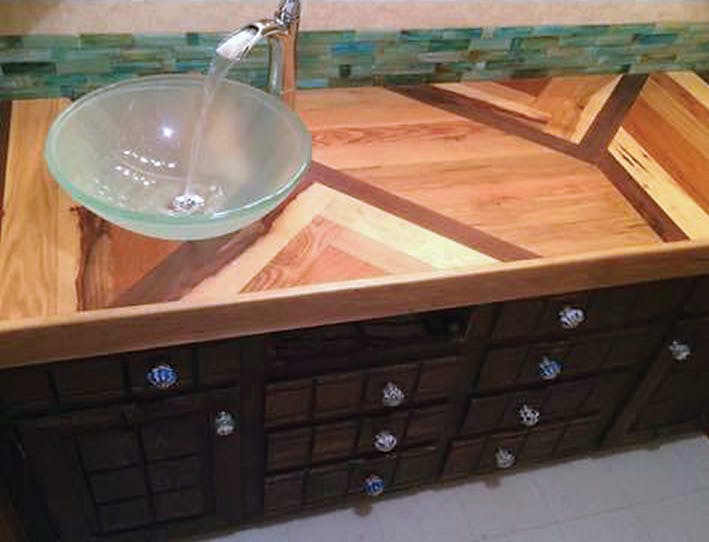 Jeremy Higdon
This is made of Brazilian cherry, walnut, red oak, hickory and white oak.
---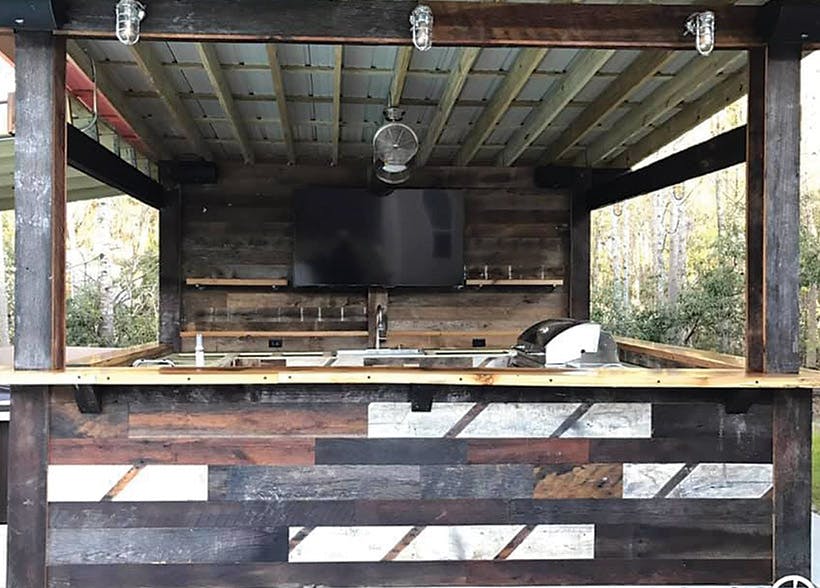 Kevin Minton (OOZ)
I wanted to do something different on our outdoor bar area, so I used leftover odd-lot reclaimed stock.
---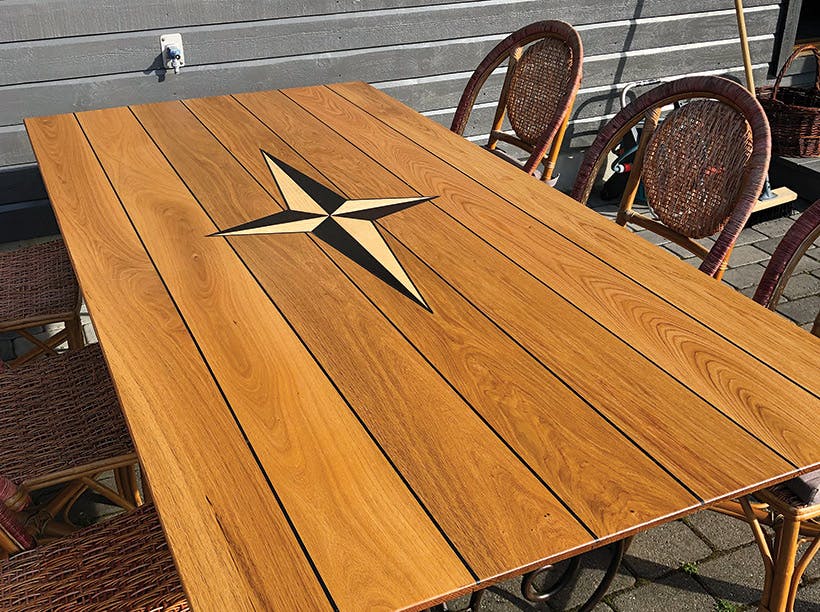 Thomas Kahlbom
This is my ship-deck-inspired table from solid oak and deck caulking sealant, with a compass star made of wenge and ash.
---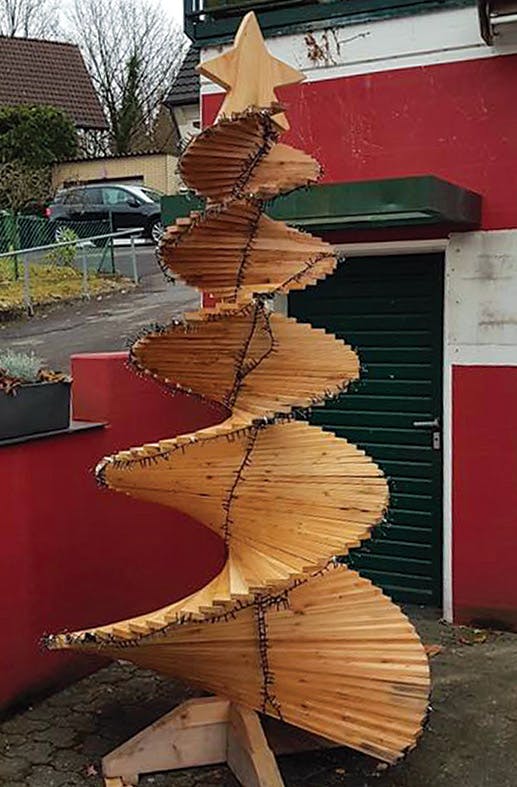 Marcel Rößle
This is my wood floor waste Christmas tree; last year I donated it for the children's cancer foundation.
---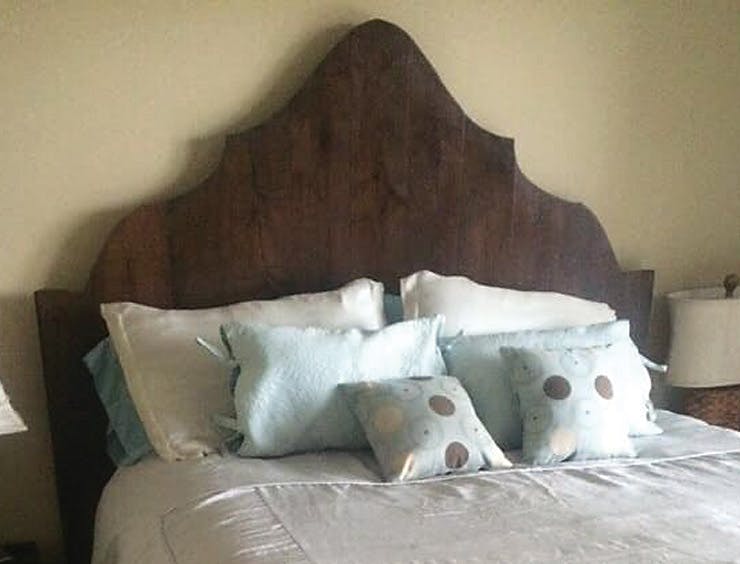 Diane Johanson
We made this Gustavian headboard for our guest room out of leftover walnut flooring!
---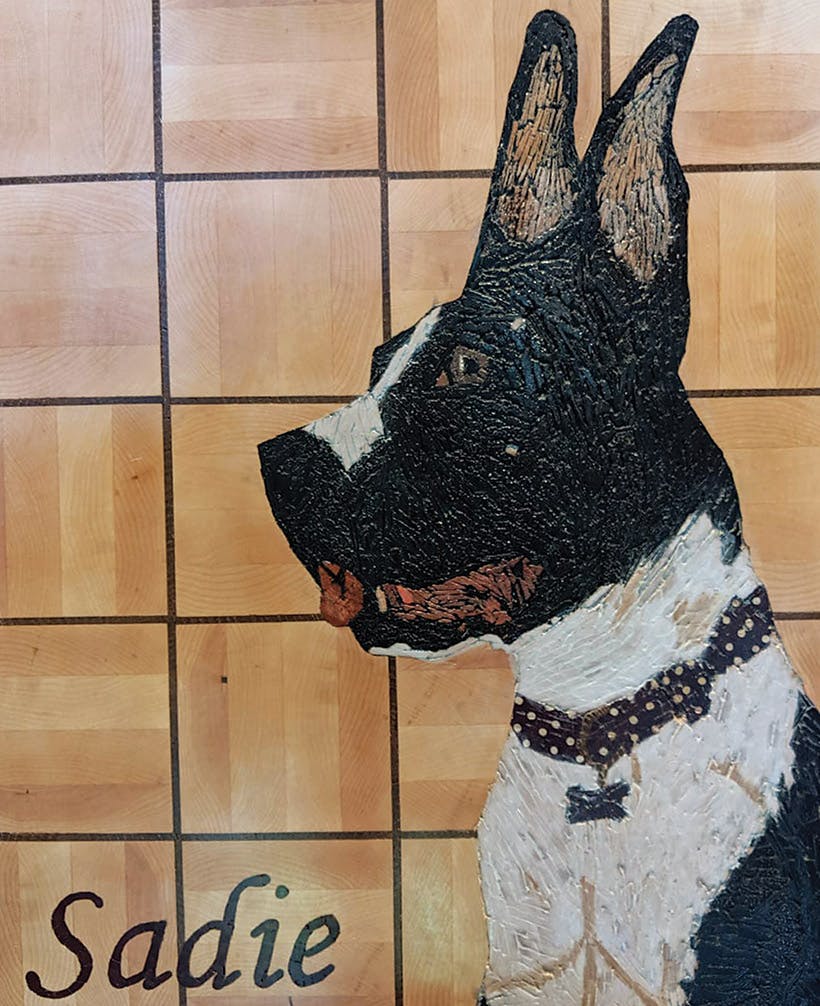 Andrew Ogden
This end-grain mosaic of my dog.
---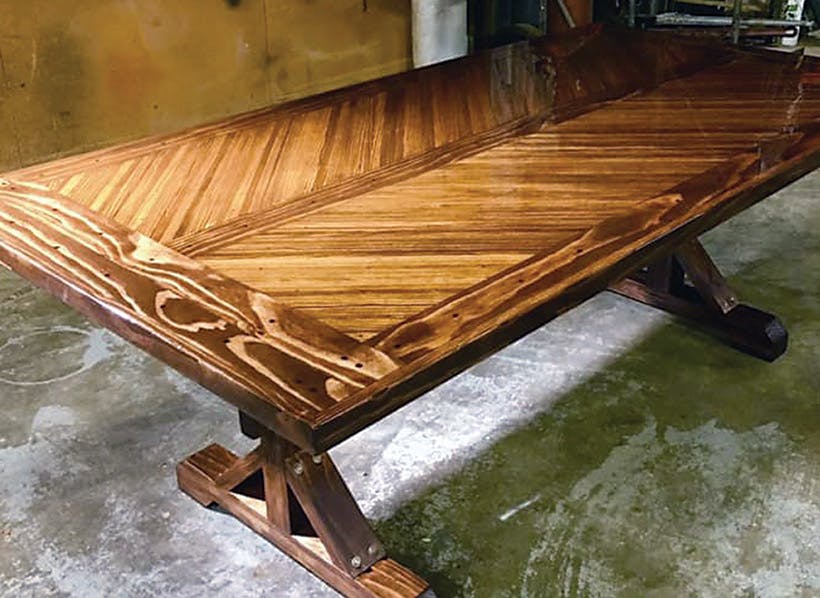 Mike Blexrud
I used leftover edge-grain tongue and groove pine for the herringbone pattern.
---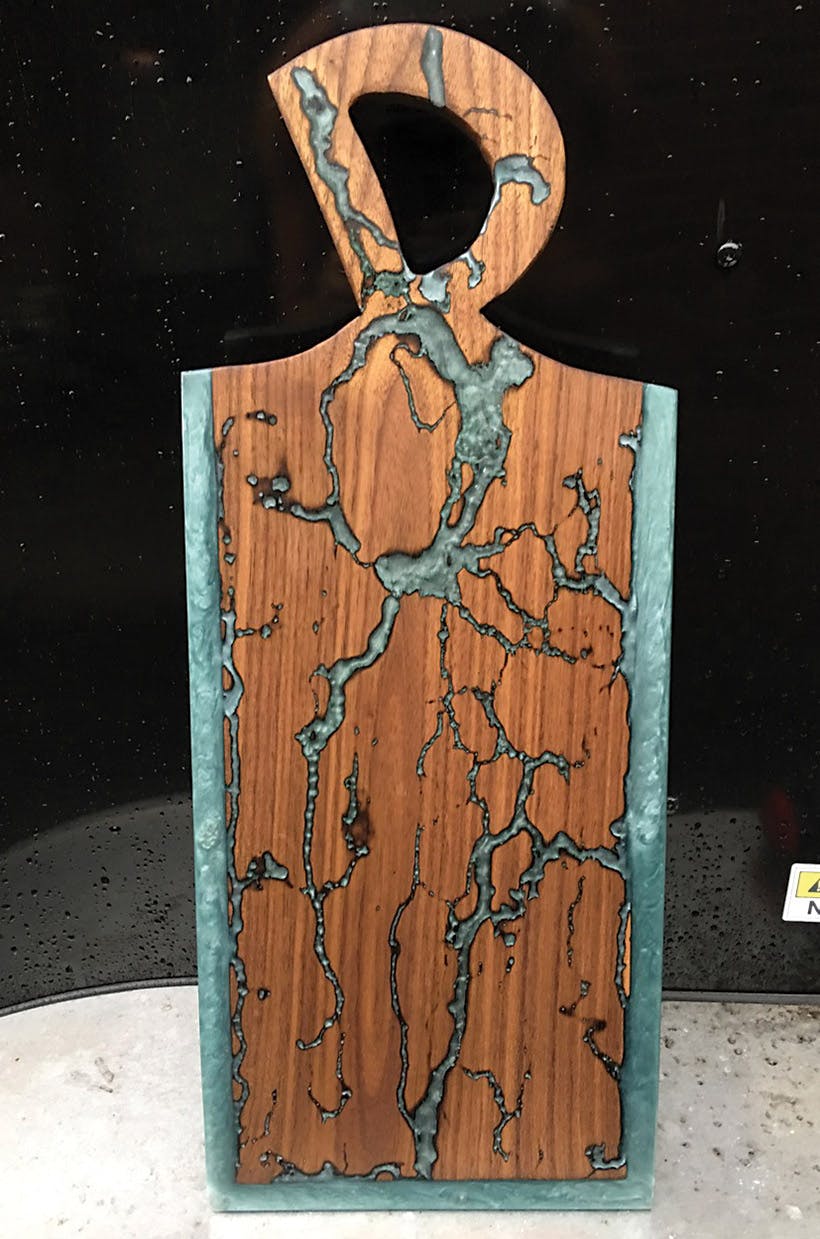 Jason Price
This is my very first fractal burn on a 8-inch piece of walnut flooring (with Ecopoxy). This walnut has sentimental value because it's from the very first big job I ever landed; it gave me the confidence to go out on my own.
---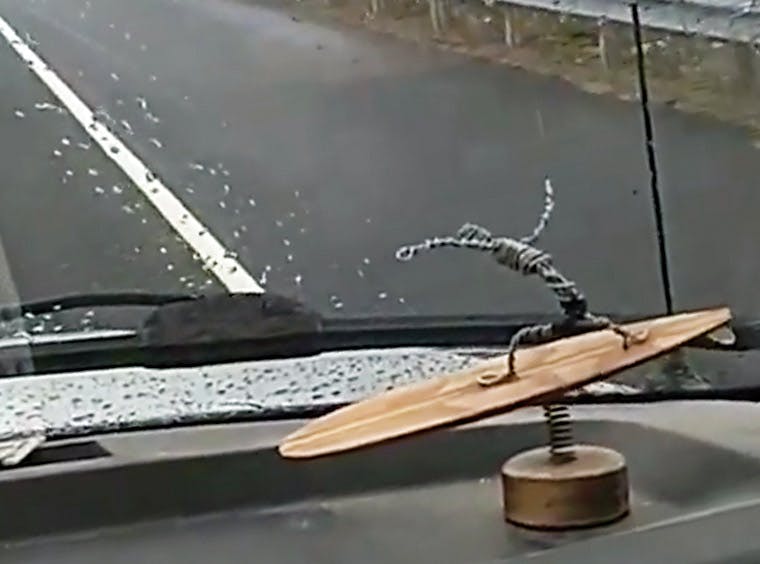 Jim Hyde
I've been making these dashboard surfers for about 20 years now!
---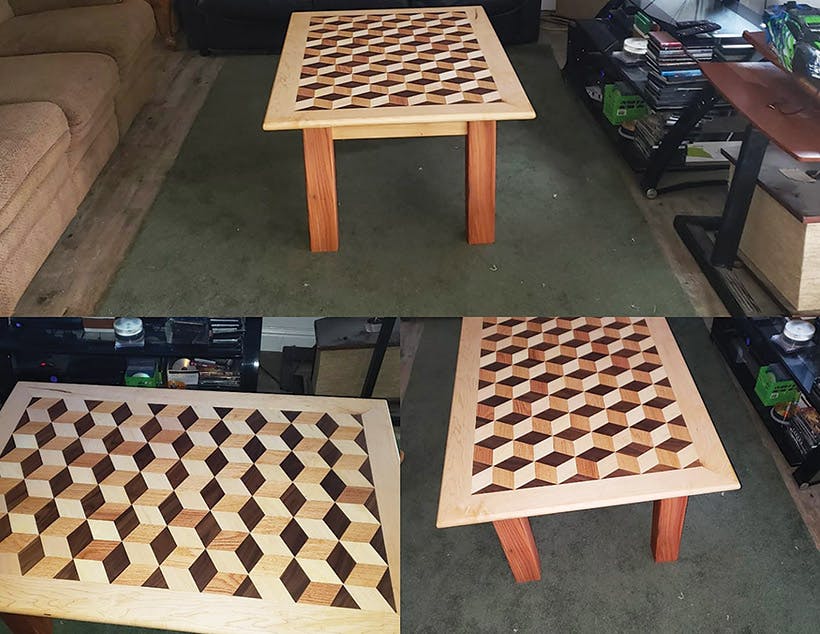 Michael Tipon
This coffee table of maple, red oak and walnut.
---
Tell Us What You Think: Follow WFB on Facebook and Instagram to see the next chance to be in the Talking Shop column.
For more amazing creations from wood flooring, see wood floor master Filip Redant's stunning whisky cabinet and humidor.