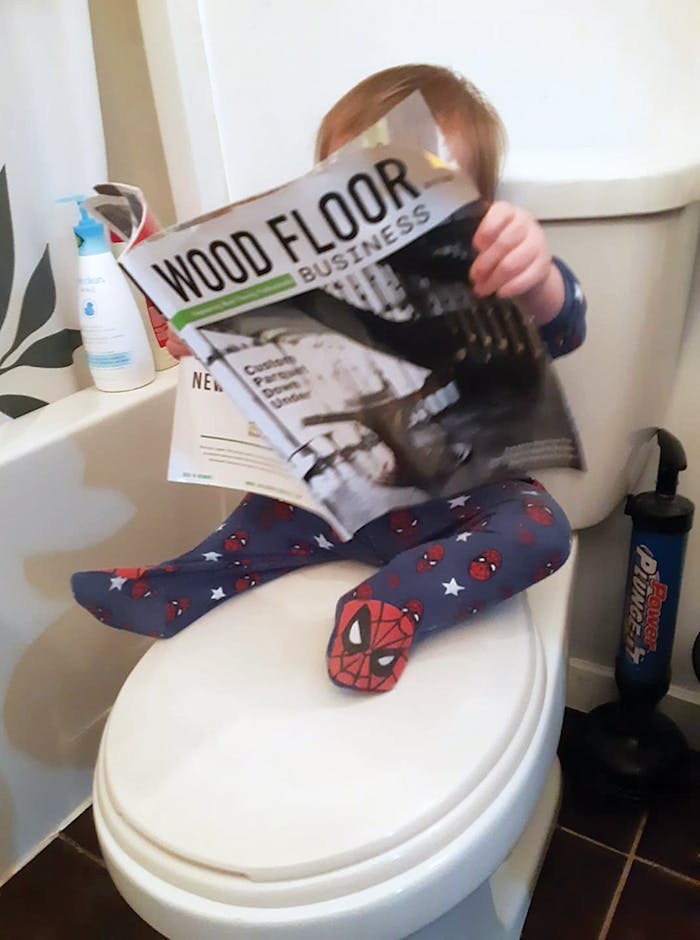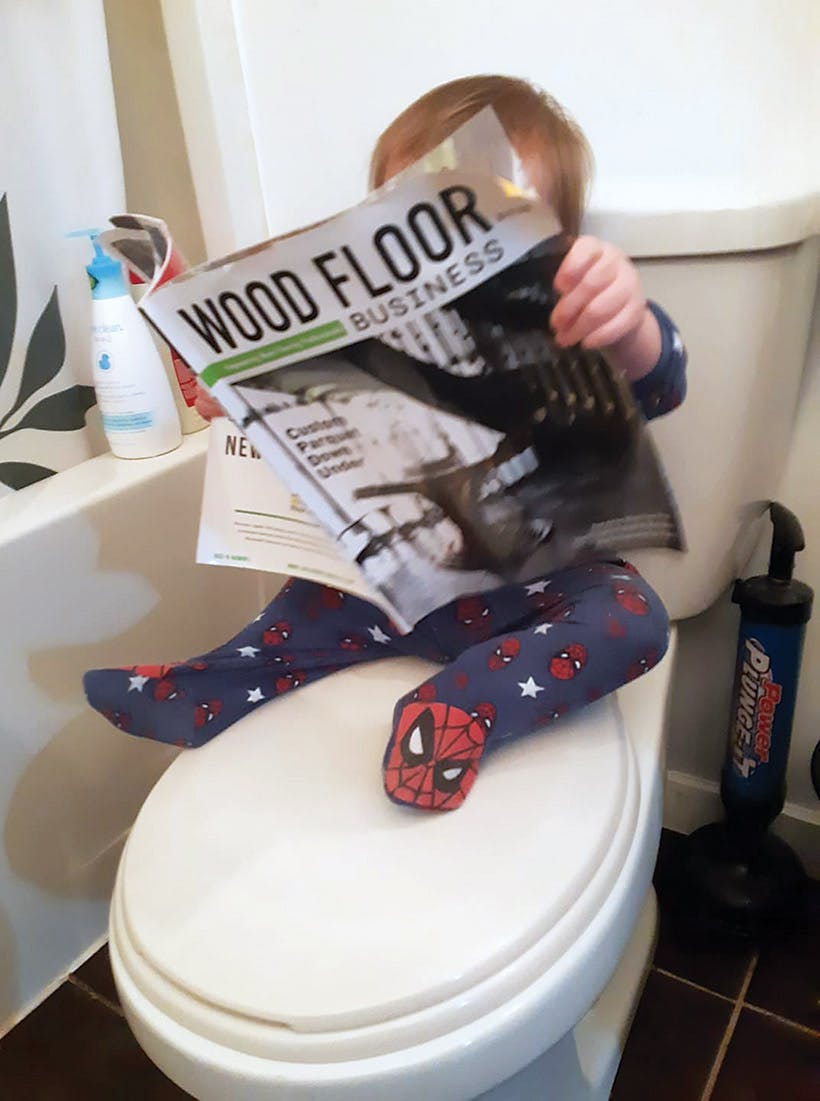 Curtis DesRosiers
I used to help my dad on weekends when I was about 13, racking out the floor ... recently we just made a switch to business partners. This photo is my son, who's 1.
---
Steve Albert
It was a horrible accident … I was playing music on the West Coast and simultaneously slowly starving to death. A "buddy" of mine got me a job, and I've been trapped ever since. So much for being a rock star!
---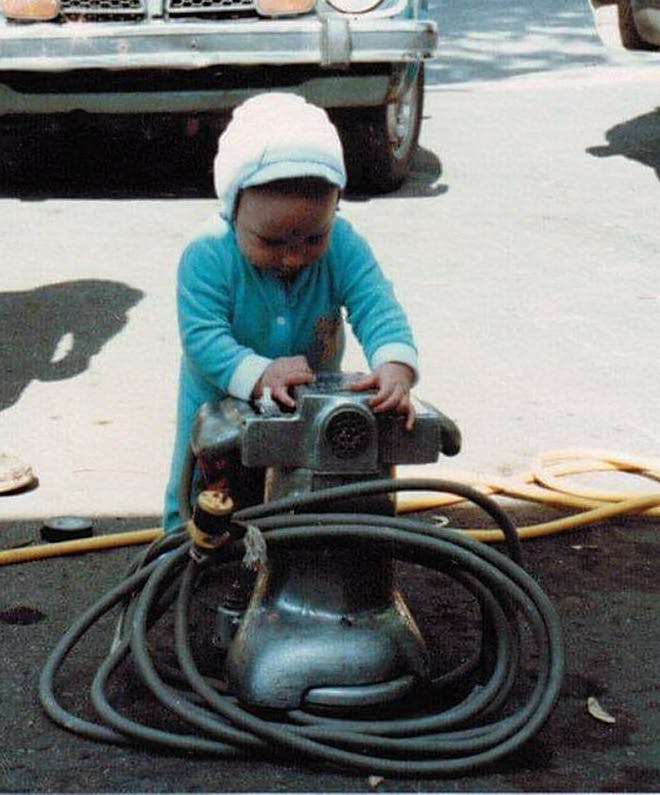 Sylvain Oxygene
I started young!!
---
Josh Brake
I was bartending in Portland, Ore., in 1997 and this coked up weirdo came in with his buddy. They had stain up to their elbows and were drinking profusely. After a few hours he had not only pointed a gun at me, but offered me a job, as well. His brother got out of prison that week and we started working together, LOL. It was a wild time. Portland was chaotic. And we were, too.
---
Chris Allred
I'm a third generation wood floor specialist. Collectively my family has over 250 years in the business. I wouldn't have it any other way!
---
Brendan Hill
My grandfather was a floor sander. I would help him lay parquetry, trowel glue and carry boxes at age 8. When I left high school I went to trade school and got a job with Borthwick Floors … I moved on but now 25 years later I'm back at Borthwick, loving my life.
---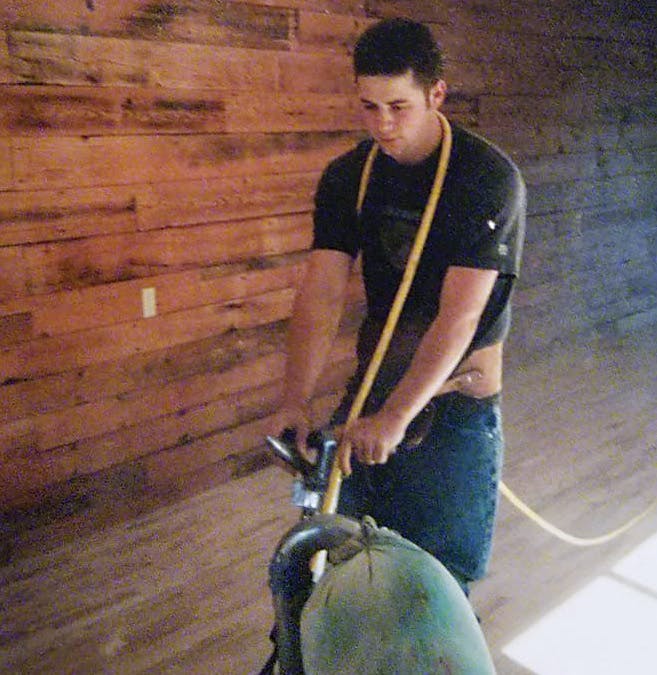 Steve Potter
I started working for my first girlfriend's stepdad when I was 15; I'm 33 now. This pic is me at age 16—my first time on the machine.
---
Danny Boyd
My dad taught me while telling me not to do it for a living. Sorry, Dad, LOL.
---
Jamie Jordan
I was getting gas and talked to the guy next to me getting gas, as well. Now 27 years later, here I am.
---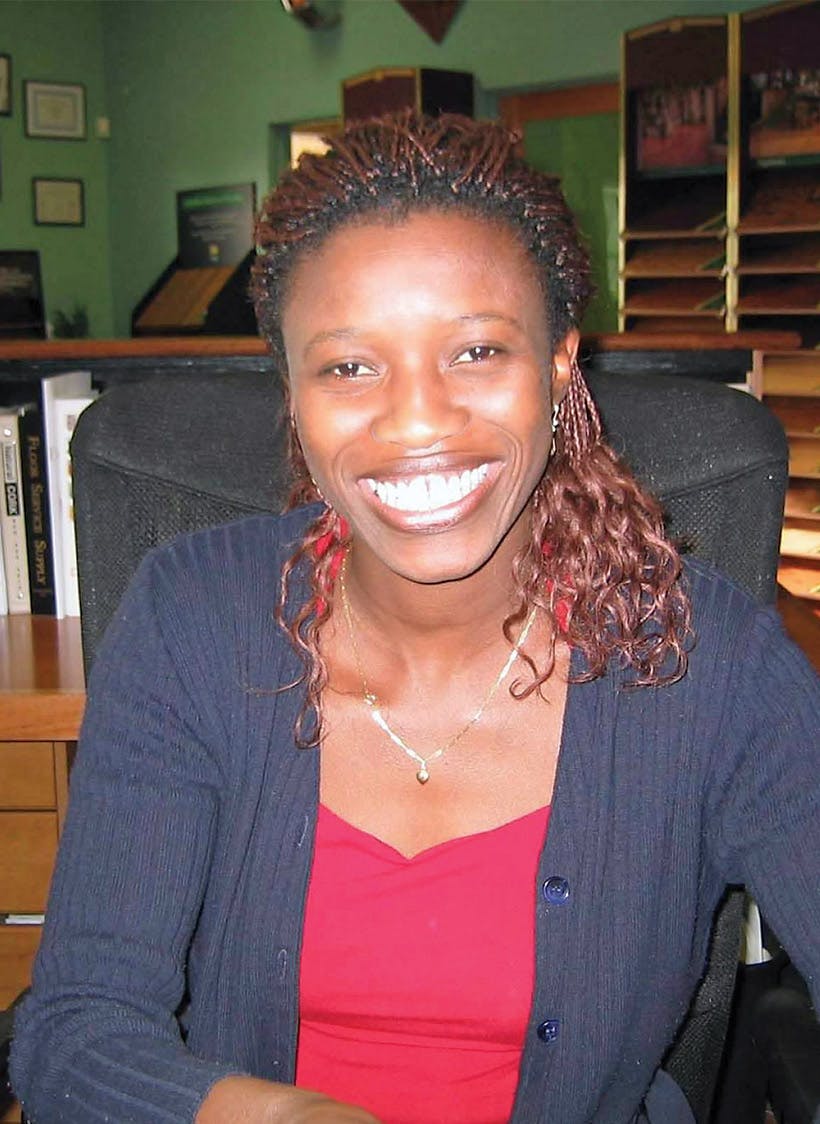 Rose Fall
After a degree in graphic design, I had an internship at the San Francisco Design Center for Golden State Flooring. I thought I would be designing, instead I was learning about wood species, Janka hardness and more. Little did I know that hardwood floors would end up being my passion.
---
Crystal Morgan
I hated school and when I didn't want to go, my dad took me to work with him ... at 15!
---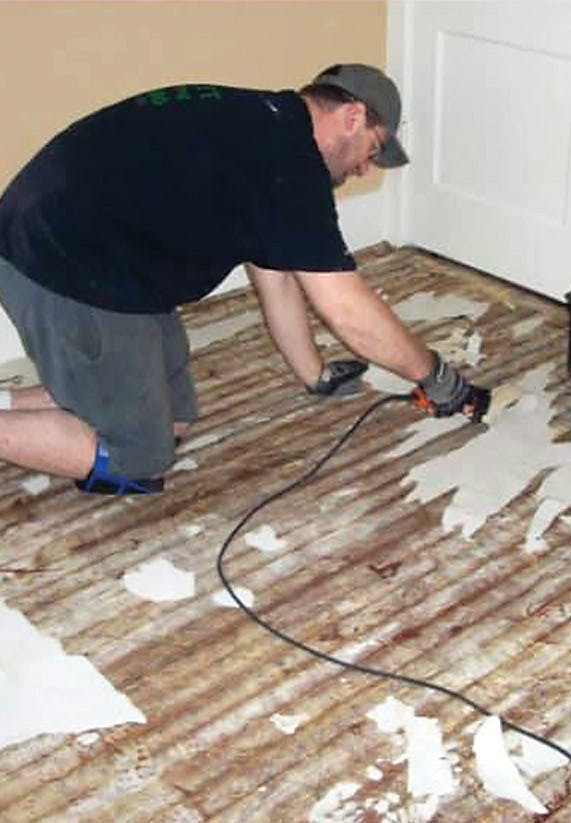 Dan Aeschliman
My father-in-law got me into it about 15 years ago. Love it!
---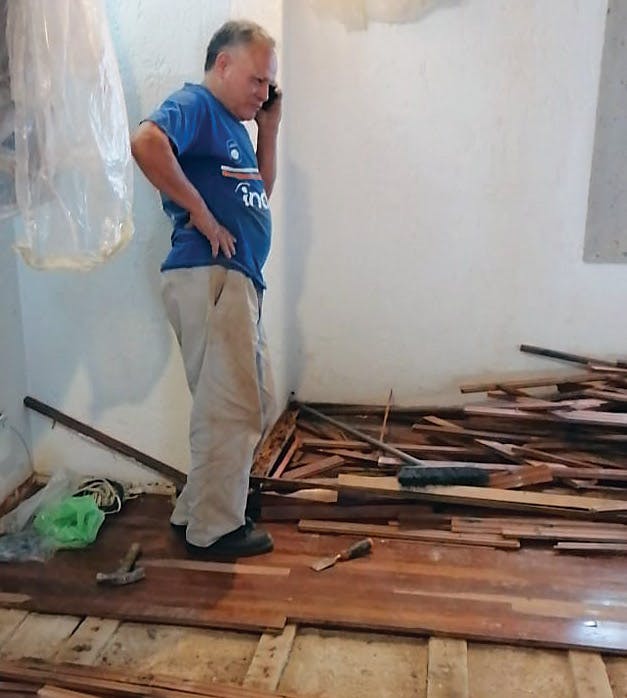 Alexis Ftm
My inspiration: My grandfather, always working.