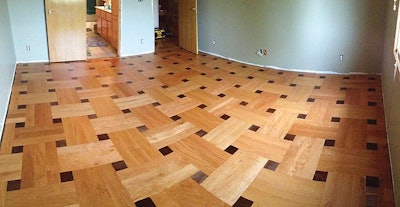 We asked wood flooring pros what wood flooring they had in their own homes. Here are some responses shared by our readers on the WFB Facebook page:
---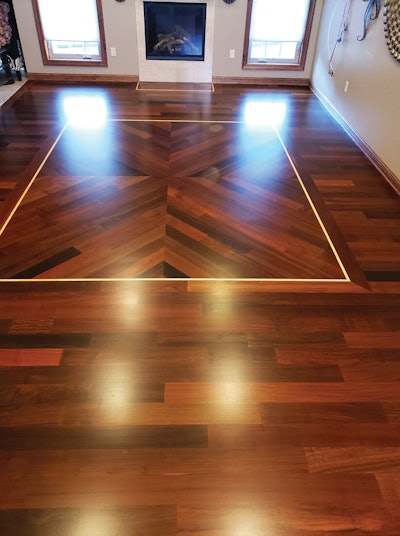 Andy Castona
5-inch ipé with a ¾-inch maple feature strip.
---
Aaron Sheaves
This is actually in my daughter's bedroom, but it's covered with rugs and furniture now.
---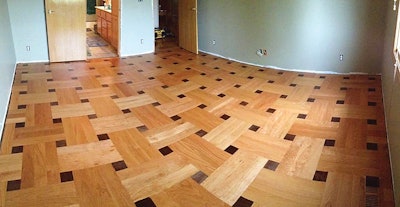 Doug LeClair
4-inch American cherry and walnut in the master bedroom.
---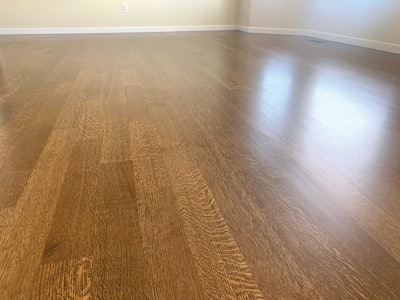 Mike Reissig
Allegheny Mountain 4-inch rift and quartered clear white oak.
---
RELATED: What's the Coolest Thing You've Made from Leftover Wood Flooring?
---
Timothy Winzell
Angelique herringbone in the living room and Saxony in the foyer. My dad installed the floor around 1975, and I refinished it in 2015 with Rubio White.
---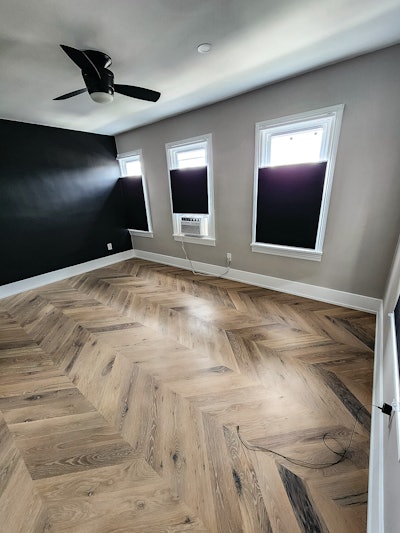 Jim Fitzgerald
Character white oak chevron with a custom color of Berger-Seidle base oil.
---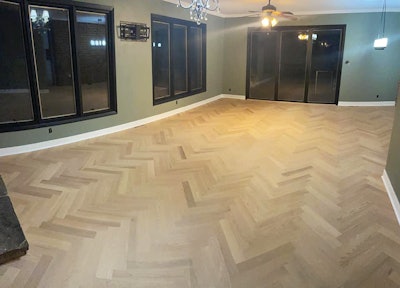 Cody Rhodes
3¼-inch select red oak coated with 5% Smoke Rubio.
---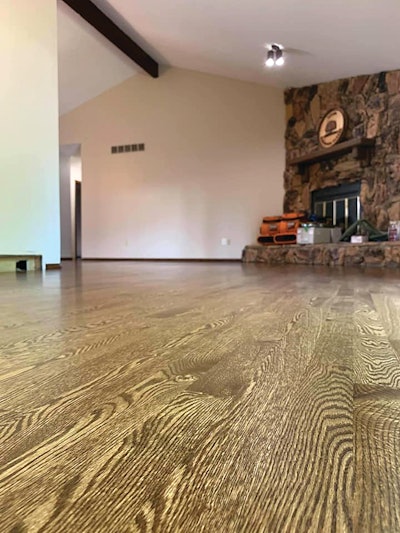 Eduardo Hernandez De La Cruz
2¼ red oak select.
---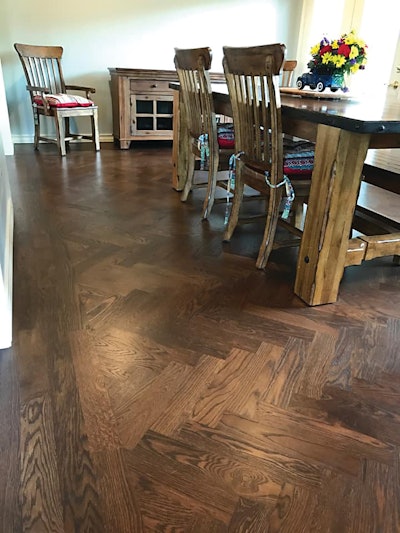 Matt Garcia
This white oak is 3¼-by-16¼-inch with Bona Bark stain and Traffic HD satin finish. We wanted it to be a space where we could come together and be creative—we call it the "Creative Room."
Follow WFB on Facebook and Instagram to see the next chance to be in the Talking Shop column.