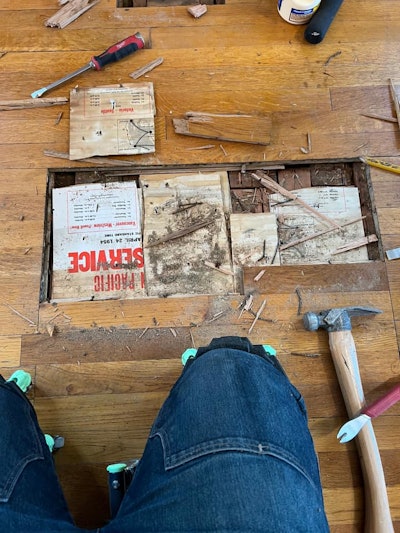 Kyle Thompson
WFB asked followers on Facebook to share what they were working on last week. Here's how they responded:
Josh Hansman




Nathan Hourigan


Lorie Davidson
Plywood day…yay…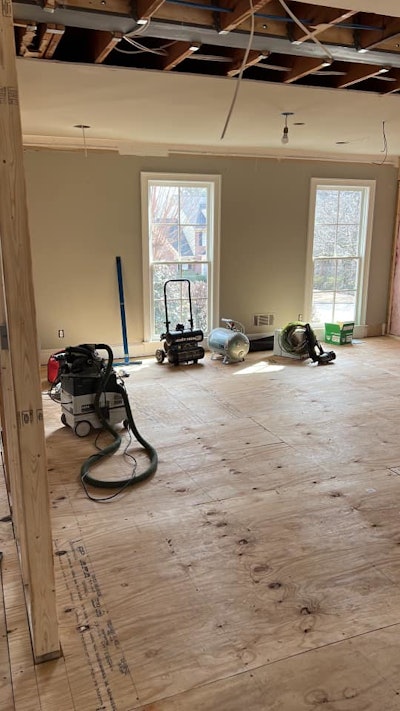 Nash Maxwell


Dane Smidt


Jon Jackson
This is what the GC said was ready to sand! Look at the gorgeous patch job they did!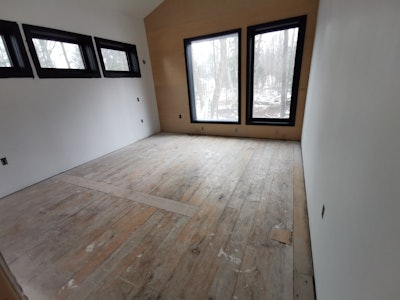 Scot Williamson


JimBro Kramer


David Harris


Robert Duffy


Graziano Calzone CeCparquet


Alex Hamilton
Final coat Friday! 💪
Chuck Kutchera
5 1/4" black cherry engineered. In Cincinnati overlooking the Ohio River.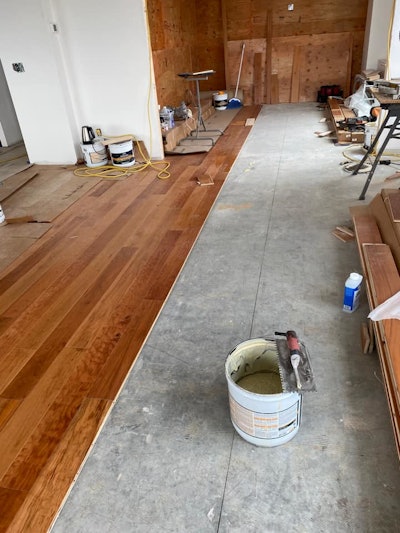 Molitor Traditional Flooring LLC


Matt Garcia


Michael Gwin


Lars Frohnsdorf
Started some shark tooth stairs. Have 60 of them to do in one home.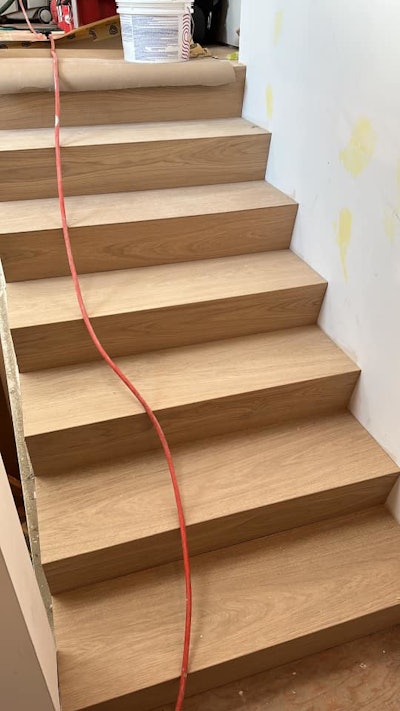 Dan Moskal


Bill Bagley
About to stretch this birch kitchen 4 feet toward the living room.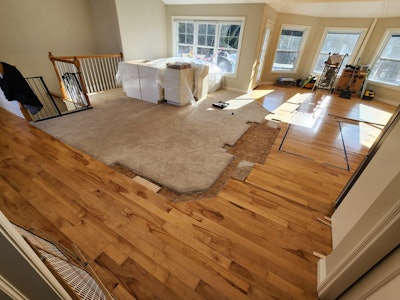 Floor Master Co.
Just finished installation of 6" solid white oak. Waterfall look between kitchen and living area.
Ed Sheridan
Tried this in my backyard—nailed it.
Papyrus Flooring


Jack Toomey


Tony Horsman


Rob Griswold


Patrick J. Russell
Estimates.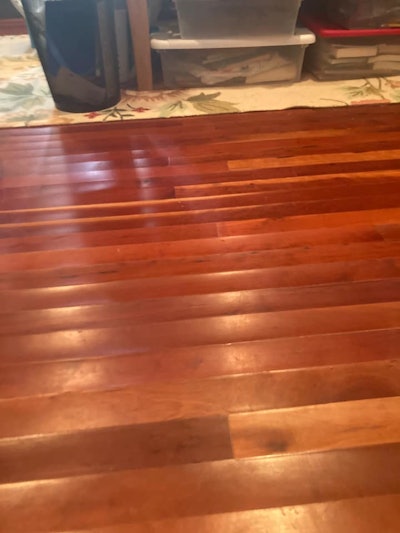 Patrick Keith Fogarty


Travis Morse
Making that bread 🍞 with these buttery golden 🧈 floors.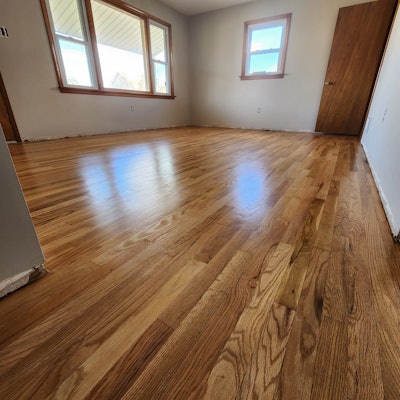 Justin Steiner


Owen James
Sanding up to 100 grit and 1 solvent primer and one 2-part poly. Reclaimed afrormosia C1984 Ex Crossgreen College Library Leeds. Over UFH water system.
Anthony Perl
Just stained 1,900 square feet of R&Q white oak and 42 stair treads. My back is roached.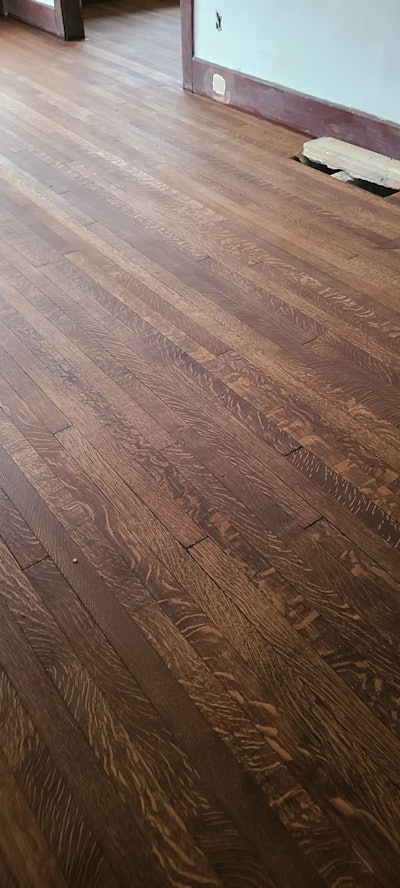 Ed Lausche


Robbie Prevatt
White oak select quarter and riff saw it's going back (water pop, Jacobean stain three coats of poly).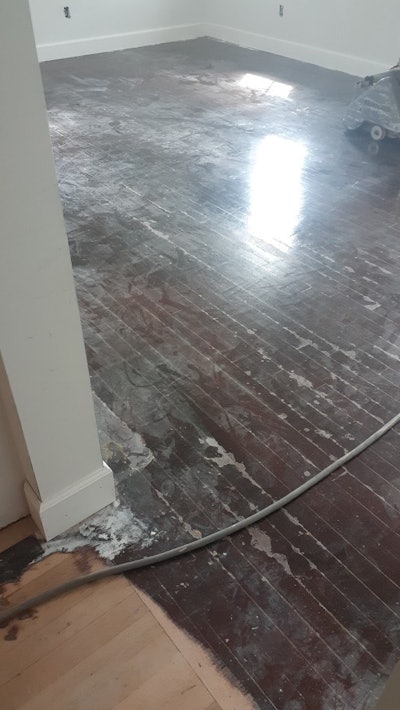 Daniel Reddy
Racking out a prefinished floor.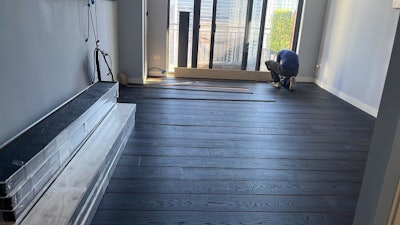 Bill Powell III
Just a standard sand and finish for a post-WWII house.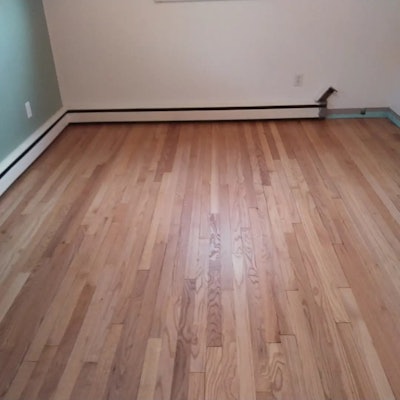 Mike Wong
Getting started today good old fridge water line.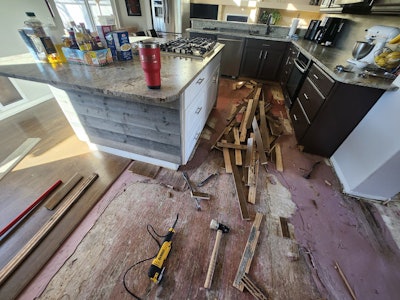 Southern Maine Hardwood Flooring


Eric Herman


Kyle Thompson
Just finished this repair and resand. Always rad finding history beneath the floor. They used ferry schedules as shims. House has a ton of history even being completely picked up and moved from one side of town to the other.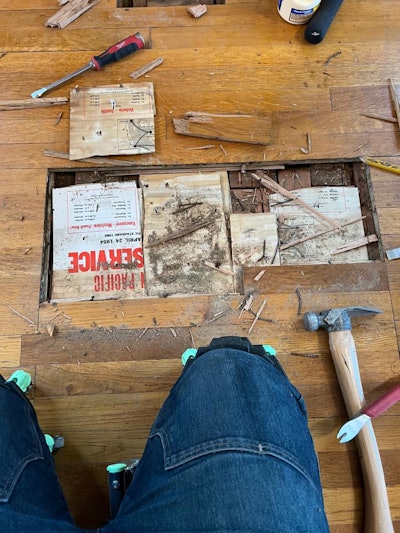 Angel Olalde
Edging! Yay! 🙄 😂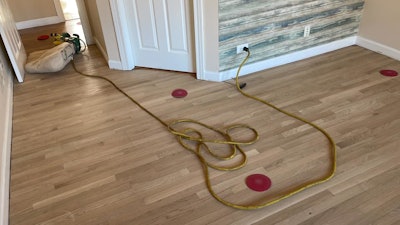 David Merrill


Scott Eubanks
Prefinished maple being refinished today...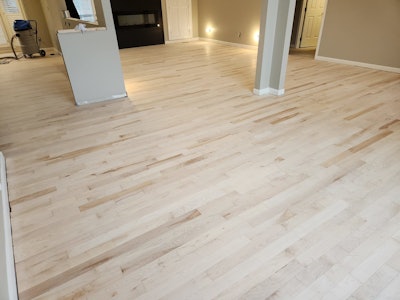 Cody McLemore


Jorge Perez