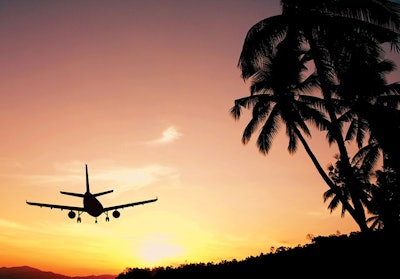 From local mom and pop wood floor retailers to multinational corporations, turning a profit requires happy and productive workers. An employee who arrives to your
business on time each day with specific goals and expectations is far more likely to contribute to a company's overall success, and that's where a strong incentive or rewards points program can come into play.
You may wonder, "Isn't 'close a sale, receive commission' or 'perform your duties, get paid' incentive enough?" While these baseline reasons to perform are implicit, well-crafted incentive programs encourage your wood flooring sales representatives to go above and beyond this status quo.
Well-designed incentives mean every worker has something more to strive for than just an hourly wage or commission. Work becomes more than just a grind for those who can earn a little extra and be recognized for their good work. It's relatively simple to do this by following a program that makes gains measurable.
Individualize your incentives
Incentive programs are not a one-size-fits-all model, so it's important to choose rewards that are well-designed and tailored to your individual company and your goals. This presents a challenge in itself. Creating a reward system that feels cheap or out of proportion to the work required is likely to result in employees actually working less. In addition, employees can end up feeling confused and/or unappreciated—exactly the opposite intent of incentives.
Instead, consider tools that allow team members to feel self-motivated and personally invested in their own success as well as the overall success of the company. Rewards can include anything from online merchandise options to cash, gift cards and travel loyalty. The right incentives and rewards for your company should feel necessary, beneficial and truly worth the work it takes to achieve them.
---
RELATED: Staff Don't Meet Your Standards? Here's What to Do About It
---
The advantages of incentive programs
When you introduce an incentive program, you are motivating your team with benefits that drive them to work toward your clearly defined objectives. A successful incentive program will:
• Create a positive, team-oriented working environment
• Influence positive growth in your sales results
• Boost customer experiences and retention
• Result in stronger partner relationships.
Start with concrete objectives
Goals such as "work harder" or "maintain a positive attitude" may seem like a good idea, but they are subjective and vague. It's important to focus on aspects your employees can control, visualize easily and understand. For example, you may want your workers to hit a certain sales number to reach different levels of your reward system. These rewards are inherently easier to understand and give your staff something to aim for.
Consider introducing your tangible goals at a training session to ensure your employees understand how the incentive program benefits them and what they have to do to reach the goals. A goal chart is an inexpensive method that allows everyone to visually understand where they, and their colleagues, stand on achieving their goals.
Implement a system for measuring success
It's important that the system to track your goals is explained well to each participating team member. In addition to the aforementioned goal chart, you can supplement your measurement indicators with online sales charts. These should be easily accessible and kept current to reflect how much each salesperson has earned during a specific reward period. You can also place markers on these spreadsheets to gauge how far they have to go to hit their goals and send optional alerts via email or text.
Consider what the signs are that your incentive plan is working. What does a 20–30 percent boost in performance actually look like for your workers? An incentive plan's key performance indicators (KPIs) will vary from one unique team to another, but you can track factors like:
• Financial productivity
• Revenue from increased sales
• New customers
• Increases in market share
• Employee retention
• Salesperson retention.
It is also essential to provide updates regarding any changes in goals and showcase the performance of those in the workplace. For example, you should announce when somebody earns a reward and celebrate it in a way that makes them feel appreciated. These celebrations can be as small as an announcement that employees won online rewards or as significant as office-wide parties for those who earned the grand prizes for a quarter or fiscal year.
---
RELATED: How Hiring Outside Experts Transformed Our Wood Flooring Business
---
These events not only showcase the success of your team but indicate that the rewards are, in fact, achievable. This extra step helps make your program more efficient and effective. Your employees will feel more motivated to work even harder, plus you will increase company morale by bringing everyone closer together in a positive, fun atmosphere.
Take your company to the next level
If you are interested in creating incentives but don't know where to start, consider seeking professional guidance from a company that specializes in motivation and incentives. The right company will be able to assist you in tailoring a program specific to your employees and provide pre-existing modules and tools to make the process as hassle-free as possible.