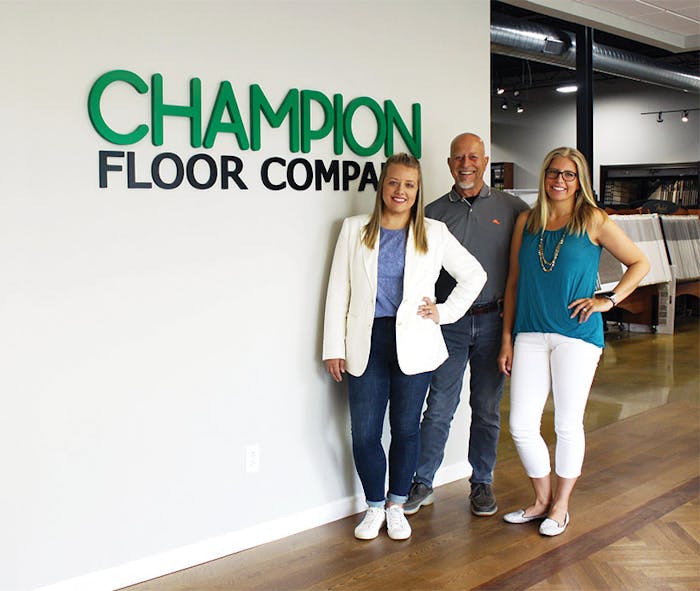 Anyone who runs a wood flooring business with their family knows some of the unique challenges that come with that dynamic. The biggest challenge is that your relationships outside of the office can creep into your working relationships. These lines can be difficult to draw. Say you have a complaint to tell your boss ... but your boss is your dad. Are you complaining as an employee or as a daughter? Is he answering like he would any employee? Or is he treating you like his daughter who is complaining about her job?
Here's my story of how I began working at my family's retail flooring business, and how my father, sister and I have managed to keep our family dynamic from interfering in the success of our business.
I had another job first.
I think everyone should have the experience of a job where your boss is not your dad—and, fortunately, my dad thinks so, too. Growing up, my sister Kim and I were expected to help out with the business. The pay was little to nothing, and you had to do it with a smile on your face. I couldn't wait to get away! I think that was all part of my father's plan: teach us a healthy work ethic and set us free. When I was older and became interested in coming back to work for the family business, I was actually turned away by my father. He had a rule that any of his kids who wanted to work there as a professional had to do two things: work somewhere else for at least five years and interview for the job. At the time, I was not happy about that, but honestly, it was the best thing he could have done for us. I experienced how hard it is to go to a job you hate (in my case, a flight attendant job), and I learned a lot about my own work ethic—and the work ethic of other people. I also grew a lot as a person before I came back to the company.
I set clear expectations.
I think it's important to be clear about the hierarchy when working at a family flooring company. It's also important to be clear that not all family members have the same roles and responsibilities. Sometimes the biggest issue isn't that you work with family, it is that you aren't clear enough about who the decision makers are. In our shop, my dad, Ralph, is the owner—he gets the final say. My ability to let go of decisions I don't agree with and his ability to listen to my opinions set the stage for a peaceful workplace. I trust him to listen to my opinions and make good decisions for the company. I will always back him and his decisions 100% in the shop, even when I disagree. I also keep our discussions and disagreements private. A united front from the family is important to our company's success.
---
RELATED: Next Generation: How Family-Run Wood Flooring Companies Succeed Across Generations
---
I distinguish work issues and family issues.
The best way my family has learned to deal with family dynamic challenges in the business is to leave the work-talk at work. We try hard to not sit at Sunday dinners and talk shop. Then, when we are at work, we are better able to deal with stuff as co-workers. But of course even those lines get pushed sometimes, and things can get messy. When that happens we are all pretty good at picking our battles. I try to ask myself, "Is this an issue because it came from my sister or is it an issue because it is really that important to me?" And I always remember that the relationship outside of the office should trump a work problem. We are family first. We always have each other's backs.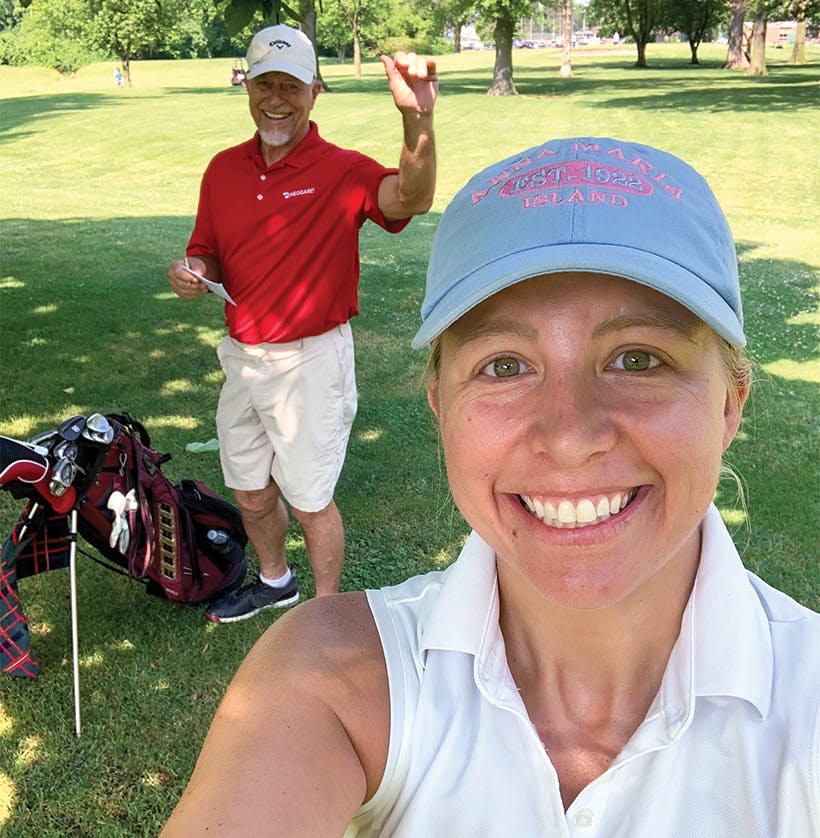 When we hang out on the greens, my dad and I leave the work-talk at work.
I showed that I am a team player.
Regardless of whether or not you earned your spot at your company, there will always be people who think you didn't. Over the years, I have heard comments about nepotism from everyone: contractors, field guys, office staff. There will always be talk. The best way I was able to overcome this was to combat my own insecurities and show people, through my actions and efforts, that it wasn't true. When the eye rolls were coming from the field, I made sure to visit my job sites more so the techs saw that I cared. I would bring the guys working my jobs a soda (I kept a log of everyone's favorites), and we would go over my paperwork notes on site. They needed to see that I was competent but also approachable. When it came from the contractors, I made sure my estimates were the most complete and my answers were the most knowledgeable. They saw that I was there because I belonged. And once you tackle that internal hurdle, the rest of the chatter sort of dissipates. In the end, it does matter somewhat what your coworkers think. You need a positive working environment to be successful over time—so maybe some of my efforts were just to get people off my back, but ultimately it made me that much better and happier at my own job.
I actually love working with my family.
One thing I love is seeing my sister every day. And I think working with my dad is something I will always cherish. We spend so much of our lives at the office—how cool is it that I get to spend that time with people I love? I also really enjoy being a part of something I care so deeply about.
If you sign on to join the family business, expect it to be hard. Expect a learning curve. Expect some tears over the years. No one will ever be as invested in your family's business more than your family. There will be amazing employees that will help to make your business great, but it is at a different level with your own family. You are the ones who will see (and do) the after-hours work, take the early morning phone calls, and carry the weight of the bottom line. You will always have the most to lose. So make sure you're ready for the responsibility of that, and then jump in with both feet!