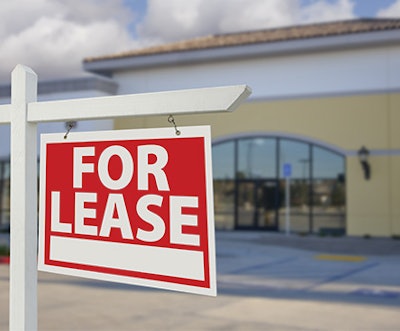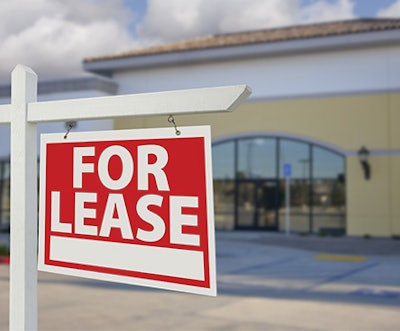 It's time to renew the lease on your wood flooring retail store. Are you ready to negotiate? If you're like many retailers your answer is, "No," but it's more important than ever to negotiate a better deal in today's real estate environment, characterized as it is by rising prices.
"Across the country there is less space available," says William Himmelstein, CEO of Chicago-based Tenant Advisory Group, a real estate tenant brokerage firm. "Landlords are keenly aware of that, so rental rates are on the increase."
What's behind the tightening of available space? The post-2008 economic rebound has a lot to do with it, and so does the growing availability of business loans. At the same time, some national retail chains are back in expansion mode. So several factors are putting pressure on the best locations. Here are seven tips to save money on your lease.
1. Start One Year Out
Start planning early. "Relocating a retail store takes a lot of time, so if you delay until three or four months before lease expiration, the landlord will have the upper hand," Himmelstein says. Start too early, on the other hand, and you may find yourself locked into your current spot when a better location becomes available. What's a good compromise? "The short answer is one year in advance of the lease expiration," says Dale Willerton, a Los Angeles-based tenant lease consultant.
2. Nix Renewal Options
If your lease is like most others, it calls for a five-year term and one or more five-year renewal options. But the renewal option, while designed to offer some protection to the retailer, is not necessarily your best choice.
"One of the biggest myths is that the only way to renew your lease is to exercise your renewal option clause," Willerton says.
That's just not the case. In fact, if you resort to the renewal option clause, you suffer a significant downside: Everything but the rent amount will be off the negotiating table. That's a lousy negotiating position to be in.
3. Find Location B
Once you have determined your lease renewal date, locate alternative store locations in case your landlord's terms are not to your liking.
"The most common mistake is to negotiate with only the existing landlord on your current location," Willerton says. "That fails to give the landlord a reason to give you a good deal."
It's far better to line up some alternative locations where you can relocate if your landlord becomes unreasonable. Having alternative locations in your pocket will give you the freedom to reject onerous terms.
Indeed, having the landlord chase you as you are walking away from a deal is the best position to be in, Willerton says.
4. Reconnaissance
What's the going rate for retail space in your town? Find out early in the negotiating process. That means talking not only with real estate agents but also other retailers—especially those with property from the same landlord. They can tell you a lot more than just what they are paying.
Neighboring retailers can alert you to relocation plans of their own. That can be a major factor when it comes to the desirability of your current location. You may also find out some surprising things. Maybe the landlord is planning to reconfigure the space surrounding your store, or maybe an adjacent tenant with more bucks wants to expand—in your direction.
5. You Go First
Most landlords won't remind their tenants that a lease is expiring; you should take the initiative when it comes to lease renewal negotiations. If only four weeks remain before expiration, there's no time to move or negotiate.
Speaking up early is great, but don't tip your hand. "Too many times tenants say the wrong thing," Willerton says. "Suppose you see the property manager in the parking lot, and you casually say, 'By the way, our lease will be expiring and we want to do some major renovations and look forward to five more years.' You have just given the property manager a 'buy signal.' You said you intend to stay. Why would the landlord do anything but try to raise your rent?"
6. Negotiate Your Terms
While five years is the norm for retail renewals, consider negotiating a longer term—say 10 years—if that's to your liking.
One benefit is that banks will lend money only for the length of your lease, and you may prefer a longer-term loan. You may be able to swing more years if you have been a good tenant, because long-term leases benefit landlords too. And how about the rent increase percentage? Is there anything you can do about that? You may be able to get a lower increase, Willerton says. "Some landlords are more open to lesser increases, saying that they just want to match inflation, which is seldom over 3 percent."
7. Get Help From a Broker
It will often pay to have some outside assistance, so consider using a tenant broker. Bear in mind that they cost nothing to use because their payment comes in the form of commission splits with landlord brokers. At the very least, they can get you a fair price.
You might also want to consider the services of an attorney, who can be beneficial in other ways. The broker will make sure your lease terms are competitive with those of other leases in your vicinity; the attorney will rewrite clauses that might put you at risk.
Together with your own investigations of the local marketplace, these professional services can help you turn lease renewal time from a costly situation into an opportunity to bolster your bottom line.