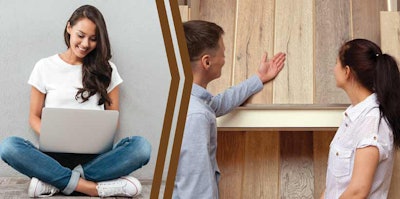 When I go talk to brick-and-mortar retailers or give a seminar at an industry event, I always hear about one topic: The internet.
"The internet is killing my business," they say. "It's not like it used to be."
Many are frustrated. "The consumers come in, look at products, and they leave to buy online," they say.
This is known as showrooming, the consumer practice of visiting a brick-and-mortar retail store to see and feel the product before buying it online at a lower price.
I know this subject can be scary, but before you get too alarmed, I want to stress that specialty retailers have been in similar situations before.
The Sears shakeup
In 1894, Richard Sears' catalog declared itself the "Book of Bargains: A Money Saver for Everyone," and the "Cheapest Supply House on Earth." In fact, he boasted that his prices were so low, "we can't afford to lose a customer." The Sears catalog had something for everyone, from apparel and jewelry to sewing machines, sporting goods, musical instruments, bikes and more.
In retail, this was a major game changer. It was the internet of its day. Brick-and-mortar storeowners everywhere were up in arms—customers were coming in armed with a Sears catalog, prepared to use it to negotiate a better deal.
Panic among retailers was so bad, in fact, that newspapers prophesied the Sears catalog would force every brick-and-mortar retailer to close within the decade.
Does this sound familiar?
These retailers saw that in order to survive, they needed to adapt. They started by shifting their product offerings to focus on what their customers wanted most. They began producing catalogs and flyers similar to Sears, and started using direct mail to target their customers like never before. Local merchants expanded, and Sears did not usher in the end of retail. Instead, retail was changed.
It was the same story when mass merchants incorporated, QVC hit the airwaves and "As Seen on TV" products were born. Retailers adapted.
What is webrooming?
Which brings us to today's rise of internet retailing. As with anything in life, there is an upside and a downside. While showrooming may be a downside for retailers, there's a phenomenon called "webrooming" that actually benefits retailers. Webrooming is the practice of researching items online and then purchasing them in-store; it's the exact opposite of showrooming.
Webrooming has actually seen greater momentum than showrooming in recent years. You may be surprised to learn that while 73 percent of shoppers showroomed in 2016, 88 percent were webrooming.
Both webrooming and showrooming point to the new retail norm: Customers want to shop across many different retail channels as easily as possible. Online retail, and especially mobile retail options, influence their purchasing decisions.
Brick-and-mortar retail is all about an experience. Going to a store is the only way we can see, touch and experience the products and services we are about to purchase. Major online retailers like Amazon understand this, which is why they're starting to open physical retail locations.
Why would an online giant move back into brick-and-mortar? Because they know many consumers find the convenience of e-commerce isn't really worth it. A study by Business News Daily found nearly 75 percent of respondents would rather visit a store to buy an item they've researched online because they don't want to pay for shipping or don't want to wait for delivery. In fact, 37 percent said they liked the option of returning the item in-store rather than having to ship it back. This is a major victory for brick-and-mortar retail.
So how can specialty wood floor retailers take advantage of webrooming to bring customers back into their stores? The answer lies in an omnichannel approach to retail.
Omnichannel retail
Consumers want a unified approach across all channels. They want the ability to go into a store and see, touch and experience the products and services you provide as well as get friendly advice from knowledgeable sales people. In addition, these consumers want to go online, conduct research, identify products they want and even shop on your website.
Not sure where to start? Of all the sales channels available, mobile should be your biggest focus. Recent studies have indicated 80 percent of local searches were conducted on a mobile device, and 75 percent of those purchases happened in-store that very same day. Most of those purchases, 63 percent, happen within that same hour!
Other channels like a shopping cart website, which allows a consumer to check availability, buy online and pick up in-store, are also important. By developing a thorough online presence, you encourage webrooming and make the consumer feel comfortable and confident.
In addition, look for ways to bring the experience of online shopping to the sales floor. Recent surveys indicate that 85 percent of millennial shoppers are influenced by product reviews and look for insight from their peers before making a major purchase. So gather product reviews and post them near your products. (It's like being in the wine aisle at the grocery store: There are a lot of options, but some shelves have handy wine reviews nearby, which help push sales.) Use digital signage, QR codes and TV monitors to make it a seamless shopping experience.
For consumers, 'Shopping is shopping'
One challenge many retailers are facing right now is understanding that "shopping is shopping." The consumer sees no difference between shopping online, in store or by smartphone, because the end goal is the same: acquiring goods and services. As a result, we've seen a rise in both showrooming and webrooming, but keep in mind that the odds are in your favor. According to a Harris Poll, six out of 10 webroomers have showroomed, but nine out of 10 showroomers have webroomed.
As I mentioned, there are upsides and downsides to everything. While showrooming may be a negative, webrooming presents an opportunity you should seize. By improving the overall quality of your website and building in cross-channel purchasing capabilities, your business will thrive.