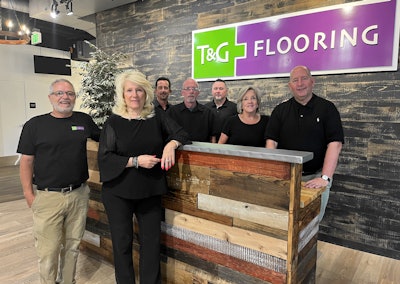 "In the wood flooring industry, we've probably had the most tumultuous five or 10 years of any flooring industry in history," Los Angeles-based Fame Hardwood Owner Page Nazarian told WFB. "With the anti-dumping duties, the tariffs, the lumber shortages, the cargo container shipping costs, the port issues, the shutdowns due to COVID … I could probably keep going."
As Steven Skutelsky of PID Floors noted from the opposite coast, in New York, "It feels like the hits just keep coming."
It's no secret that wood flooring retailers have faced unprecedented challenges in recent years, and that it seems even more uncertainty may be looming ahead. But the following WFB Outstanding Retailer Award winners of 2022 have each displayed adaptability, resilience and growth as they've weathered the storms. Each also shared insights into how they've built successful teams and moved their businesses forward.
Are you a wood flooring retailer who goes above and beyond? Enter our 2023 Outstanding Retailer Awards at wfbmag.co/enter23ora. To see more from this year's winners, turn the page.
Fame Hardwood | Los Angeles


Year founded: 2012
Number of employees: 3
Locations: 1
Annual revenue: $5 million
When Page Nazarian opened Fame Hardwood's doors for the first time, he had two goals: He wanted to work with acclaimed designer Kelly Wearstler, and he wanted to work with the world-renowned architectural firm Gensler. Today, he works with both—along with a slew of other high-end clientele and huge projects in Los Angeles and beyond.
That goal-setting mentality has continued to push his specialized luxury flooring business forward. "Every year I sit down and say, 'Who are the clients I want to attract?'" Nazarian says.
He worked in his parents' floor covering store in high school and college before going out on his own to focus on hardwood flooring exclusively. He learned a lot from traveling the globe and visiting different manufacturing facilities and retail showrooms. During those early years, he developed what he considers the three keys to Fame's success: versatility, knowledge and accessibility. "We can cater to clients' needs based on different styles, lead times, budgets and designs," says Nazarian, noting that Fame offers wood flooring options from over a dozen countries. To get to the core of what clients are looking for, Nazarian also developed a list of five essential questions he asks upfront to direct them to the right floor. "Nine out of ten times, we take them to the selected floor and they say, 'Done! That's exactly what I wanted,'" Nazarian says.
Living up to the name of the business, Nazarian aims to treat each client like a celebrity. "No email, text or message goes unanswered past 24 hours," he says. "They feel like celebrities and less like patrons waiting outside behind a velvet rope."
Nazarian keeps his clients informed through Fame's newsletters, amassing a following of 6,000 designers and architects. "It informs our clients of all the recent updates, and we always pretty much get half a dozen orders on any email blast that we send out," he says.
Reverence for the product is a through line for the business, where even the samples are carefully bound in a protective wood veneer with a custom leather handle. "Hardwood flooring is an art, that's why all our samples are treated like paintings," Nazarian says. This love of craft translated into the development of Acre For Acre, a partnership with American Forests where for every acre of flooring sold, Fame Hardwood plants an acre of trees.
Nazarian has big plans for the future, including expanded headquarters on Melrose Avenue and a national Fame Hardwood franchise offering. With Nazarian's track record of meeting his goals, Fame seems poised for much more than just 15 minutes.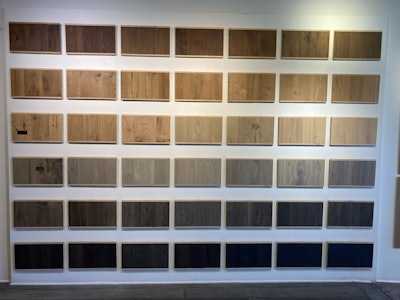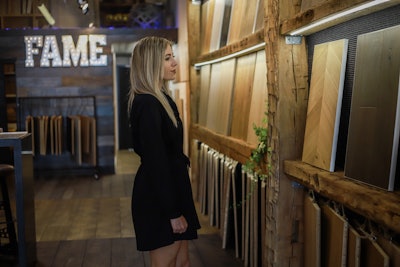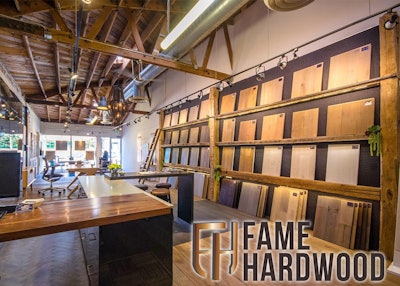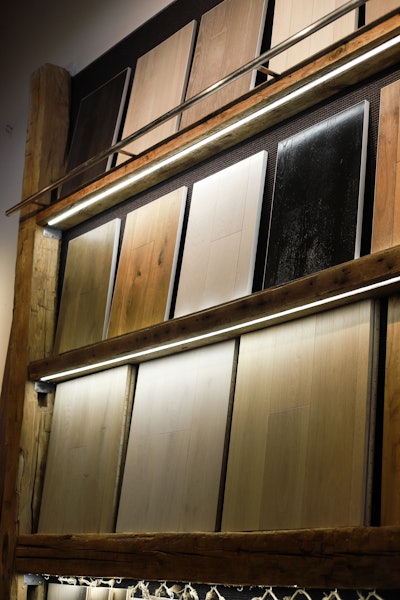 PID Floors | New York City


Year founded: 1989
Number of employees: 28
Locations: 6 showrooms, 2 distribution centers and pro shops
PID Floors has become synonymous with luxury wood flooring in the upper echelon of New York City real estate—and, more recently, in Boston and Miami, as well. But no matter who you are or how small your project is, the company's doors are open, says Managing Partner Steven Skutelsky.
"Luxury without elitism" is a motto the company adheres to, and it comes from its own humble beginnings in the industry. "My family came from absolutely nothing," says Skutelsky, whose grandfather, father and uncle immigrated from Ukraine and founded the business in 1989. "So I think that I very much appreciate what my family started, and it's important for me to keep those sorts of inclusive ideas at play."
The company has continued to carry solely wood flooring over the years, and when it comes to which product lines they offer, PID makes sure they are products they stand by 100%. "We can't display things in our showroom that we hope are going to work," Skutelsky says. "That's not feasible for us."
They've established tight-knit relationships with European manufacturers who help keep PID up to date on trends and new products. Along with their luxury wood flooring offerings, the company stands out from other high-end retailers by offering the basics, as well. "We're very down-to-earth," Skutelsky says. "If an installer needs a bucket of glue, I'm not going to say, 'Hey, go to The Home Depot or Lowe's.'"
To maintain control over as many aspects of the process as possible and ensure it's offering impeccable customer service, PID Floors operates its own warehouses and its own trucking operations, Skutelsky says. When the company expanded with stunning showrooms in the Boston and Miami markets, Skutelsky says he relied a great deal on the experienced staff he had assembled. "Before we move into new markets, we kind of just try to grow within the company," he says. "There's definitely no way you can expand without an incredible staff who are way smarter than you and way more knowledgeable about certain things."
To keep up with client needs, the company also emphasizes education in green initiatives and sustainable flooring options, putting together informational packets for clients and hosting roundtable discussions with designers and architects to discuss sustainability.
When it comes to the company's keys to success, Skutelsky says it comes back to a method his father, uncle and grandfather practiced in 1989: listening with an open door. "I think when that client walks in, just stop what you're doing and just focus on that one client, and it's just going to work," Skutelsky says. "Sometimes we think we know more than the customer, when we just need to listen."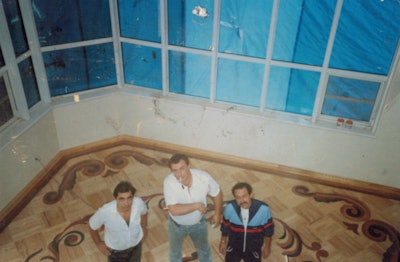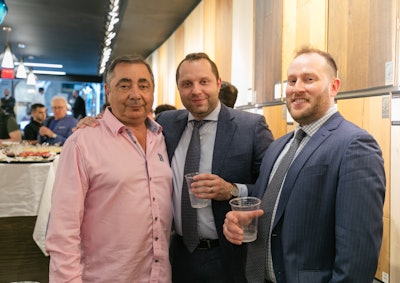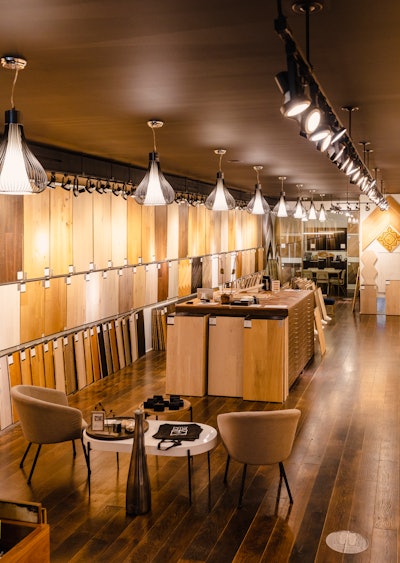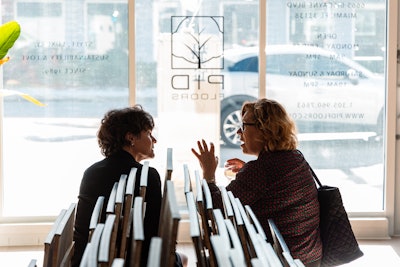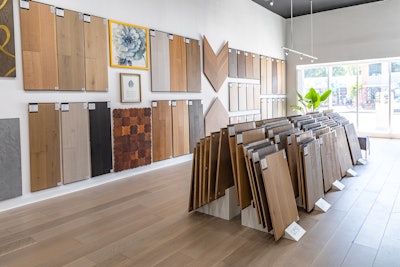 The Floor Doctors | Des Moines, Iowa


Year founded: 2018
Number of employees: 5
Locations: 1
Annual revenue: $2.5 million
The fleet of actual decommissioned ambulances The Floor Doctors uses as mobile showrooms already says a little something about the company's sense of humor. "We're all here to work together for the business, and we work very hard to have fun while we're doing it," owner/operator Chris Friest says of the team he's built.
The whimsical fleet and strong company branding has helped Friest make a name for the business quickly in the community where he's lived and worked in the flooring industry for nearly 20 years. "Knowing our community well has been paramount to our growth and success," Friest says. "We're very ingrained into our neighborhood." (Friest was even voted one of the "Most Likeable People of 2021'' by Des Moines Cityview readers.)
About 90% of the company's projects are residential remodels in local homes built in the 1940s–70s. Because The Floor Doctors is still relatively new in town, Friest looks to stock unique product offerings such as HempWood, flooring made from hemp. To stay ahead of the game in terms of shopping convenience, he's also implemented a QR code system for products in his showroom. The QR codes connect directly to the manufacturer and update automatically whenever there's a price change. "It also provides tracking data on the back end that shows you which products were scanned, how many times, what times and what days," Friest says.
Since opening in 2018, the company has already expanded to a larger store and has doubled in size every year. "We're a family-first business," Friest says. "We try to treat everybody with respect and give everyone a sense of ownership, as well."
The company works with subcontractors and strives to pay as much or more than any other store in town. "If they finish the job this week, they're paid this week," Friest says. "We also try to make sure the warehouse has their materials and work ready to go to minimize headaches."
The combination of all the above has helped the store flourish even in uncertain times. But when it comes to the key to its success, Friest credits the company's larger-than-life branding. "Make yourself look as big as you want to be, not as big as you are," Friest says. "Spend the time and spend the money to do it right, have a good logo and a good motto and a good story."
And having a little fun while you're at it doesn't hurt, either. "If we're having fun at a happy hour at a restaurant and we see somebody and they start raving about our work, it makes it all worth it," Friest says.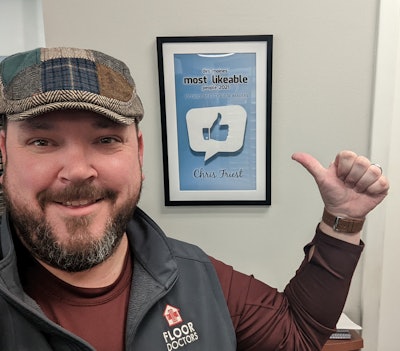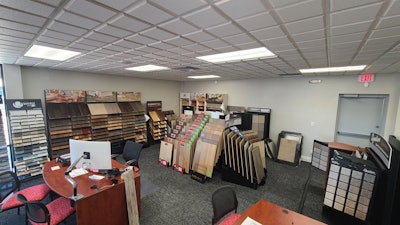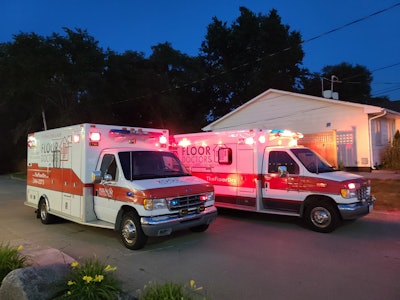 T&G Flooring | Denver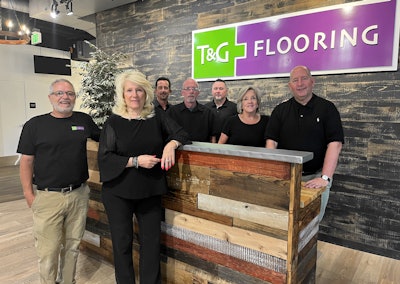 Year founded: 2007
Number of employees: 12
Locations: 1
Annual revenue: $5 million
When Chris and Emily Keale bought T&G Flooring in 2007, they knew taking on a fixer-upper hardwood flooring business would have its challenges. What they didn't know was those challenges would be faced almost immediately—and on a national scale. "I think I signed the bank paperwork about an hour and a half before the housing crisis hit and the economy fell off a cliff," Chris says. But with fierce determination and a dedicated team and strategy, the Keales managed to power through the economic storms and transform T&G into one of the leading hardwood flooring retailers in the Southwest. "We had a plan in the beginning and stuck to it," Chris says.
The first change was adjusting the project sizes the store was handling. "There were just a lot of small jobs, and the goal was to get bigger jobs where people could be on site for a week," Chris says. T&G's average project size grew from about $2,000 to about $19,000 today. "When you get to a certain threshold of larger projects, it's much more about trust than it is being the low-price guy," Chris says.
They also centered the store around hardwood flooring education, redesigning the showroom into an informational hub surrounded with vignettes of questions and answers. Coming from a technology background outside the industry, Chris finds asking questions and having clear answers to be essential. "We regularly hear clients tell us they learned more in our showroom in 15 minutes than they did spending hours in four or five other places in town," says Chris, who also launched an online Wood Flooring 101 course for customers.
Employee retention is a point of pride for the company, which has lost only two employees in the 15 years since the Keales took over. "You have to identify, hire, develop and retain the best people you can," Chris says. "And I find that it's not just compensation … You have to be interested in helping them achieve their goals."
The company sells as much site-finished wood flooring as prefinished wood flooring, and education has continued to be a key factor when it comes to avoiding claims. In 2021, T&G spent less than 2/10ths of 1% of its annual revenue on corrective warranty action.
Today, the business is growing fast and looking at more opportunities for expansion. The best way to get to the next level? Stay the course, says Chris. "You've got to build trust with your client, and you build trust by talking about education, having consistency in your actions, and specificity in your products and services," he says. "Be the trusted player rather than the low-price player."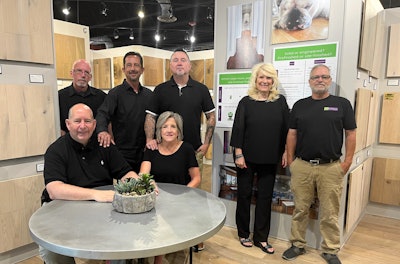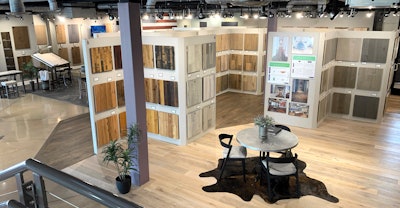 The BOSS | Dallas


Year founded: 2009
Number of employees: 38
Locations: 3
Annual revenue: $22 million
"The teams that win championships, they do everything in-house," Richard Bell says of professional race car driving, an industry he worked in after high school. Many of the lessons Bell learned at the track have stuck with him as the owner/operator of The BOSS ("Builders Outlet Super Store"). The company now has its own dedicated in-house marketing and website teams, and it has honed an efficient pitstop mentality when it comes to servicing customers at its Dallas, Fort Worth and Austin locations, where they specialize in building materials and supplies, with wood flooring accounting for 30% of their revenue.
The business began in Bell's garage and, like the race cars he used to work around, it took off fast. He grew it by focusing on selling to independent contractors, his primary clientele and one he says was being overlooked by many bigger retailers. "My goal has always been to reach out to a contractor and build a rapport," Bell says.
Bell now operates the business along with his wife, Rachel, who left a VP role at an ad agency to help manage the growing company. The stores are designed so customers can get what they need and get back to the job site on time. The company's online buying option, launched during the pandemic, has helped with streamlining so customers can buy online and pick up in the store.
Creating a team environment is another key to the company's success. New hires at The BOSS are placed in a comprehensive training program that includes spending time with members of all departments, as well as The BOSS's vendors. "We want our company to be a place you want to work, and where we promote from within when possible," Bell adds. One of the company's first warehouse employees, David Guzman, is now Bell's top salesperson.
Along with advancing through the company, Guzman is partially responsible for something else The BOSS has become known for: free popsicles. Guzman introduced the team to Mexican paletas, and soon Bell had the freezer stacked with them. One day, Bell began handing some out to customers, and a tradition was born. "At the end of the day, if every single other thing is equal, you're going to go to the place that has free popsicles," Bell laughs.
Bell says he's just as enthusiastic about the business as he was when he started. "I love coming up with an idea and seeing it come to fruition," Bell says. His passion for racing has also come full circle, as The BOSS is now an official sponsor of professional race car driver Josh Bilicki. And while The BOSS has had no shortage of success, Bell is always looking for what's around the bend.
"You'll never hear me say, 'Yeah, that's how we did it in 2010,'" Bell says. "Because let me tell you, how we did it in 2010 does not apply to today."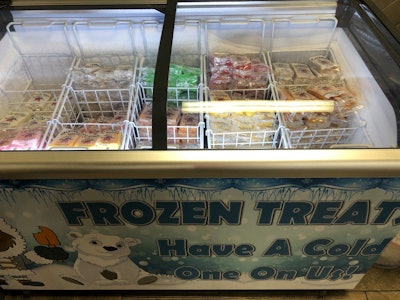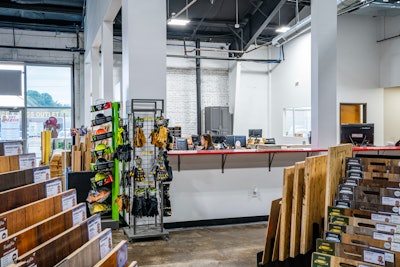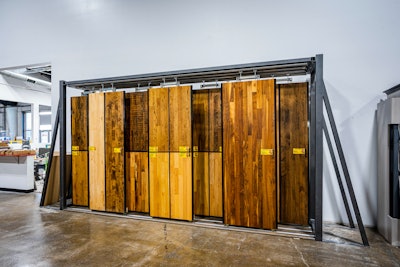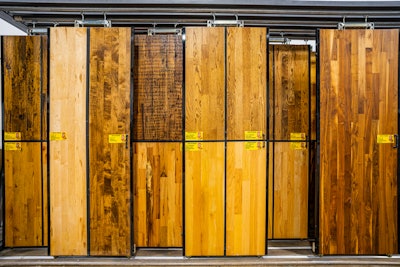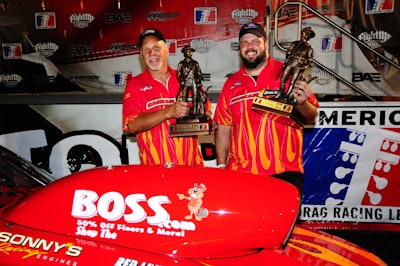 What have you changed or learned about your business since the pandemic started?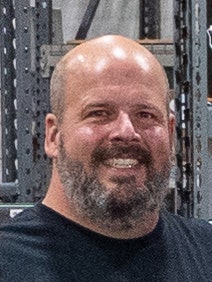 Richard Bell
The BOSS
We added an online buying option to our website. Online buying is getting to be expected, and I have to believe that whether it's five years or 10 years from now, it'll be the norm. You need to be in front of the curve. I still like going in a store, I still like the consumer experience, and now both are options for us.
Another thing I've done differently is I have in-house marketing. And that's just something where I got frustrated the first several years trying to outsource that and being dissatisfied with it. If you're going to have something that's tailored to your needs exactly the way you want it, you're going to have to do it yourself. Not that there aren't great folks out there you can outsource, but for a small-medium business, it is kind of a no-man's land.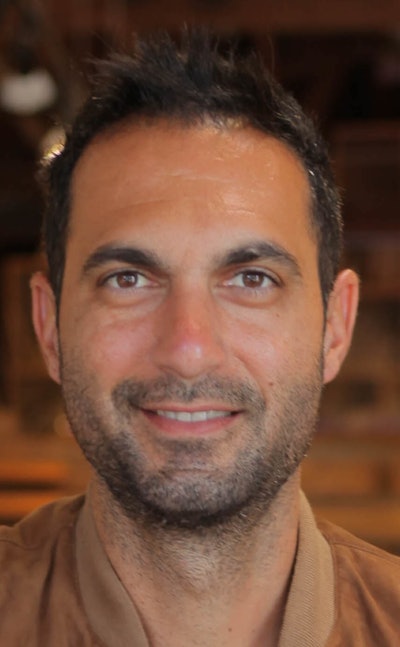 Page Nazarian
Fame Hardwood
It definitely created a lot of disturbances in our industry: logistical, supply chains, inflation, and factory shut-downs. But every one of these headaches created an opportunity since our whole industry felt it. The difference-maker was to be ahead of the game. You've got to have information and use it to take business from other competitors that are probably having shortages right now. We are getting approached by other clientele saying they're not able to get what they need elsewhere. Our versatility is key to get us past the pandemic challenges. Markedly, it was because of the pandemic that I decided to start franchising Fame Hardwood. It was the perfect storm of how well we handled the post-COVID terrain mixed with the Great Resignation of Americans leaving their jobs and looking for better opportunities that we were even able to take this major step in my company.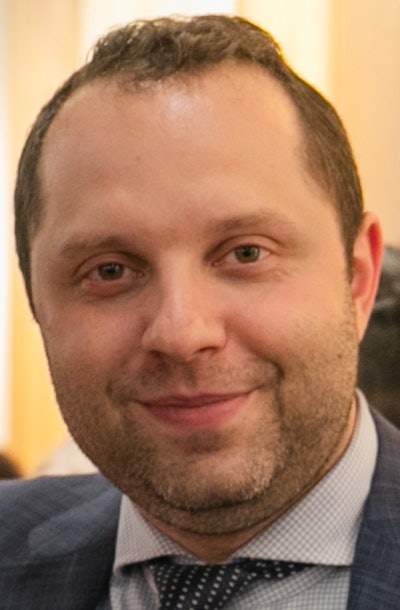 Steven Skutelsky
PID Floors
One thing we launched during COVID times that we're very excited about is our Imagine It program, a room visualizer that allows customers from wherever they are to connect with PID and try our products in their room digitally. I think that was very forward-thinking at a time that was super scary.
More recently, with the complete breakdown of this plywood situation, all factories are in overdrive right now, figuring out what's going on and creating this very delicate period in our industry. There's a lot of tech going on, and there are a lot of unknowns right now in our industry. Many of our sample boards in our showroom have to come down, and that has not been something that we're accustomed to. If factories we've worked with for 20 years have to completely change production, in my mind, that's a completely new factory. I need to be very careful and very cautious, because no matter how strong your relationship is, if that factory doesn't have experience with whatever they're now producing, they're brand new. We needed to scale back our offerings a little bit, but I don't necessarily see it as a negative; it's also a positive because we can focus more on the reliable products we continue to carry.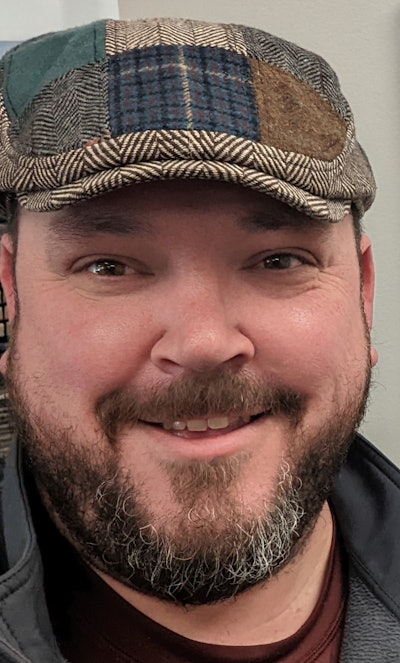 Chris Friest
The Floor Doctors
We opened our business shortly before the pandemic and then decided to move from one location to one that's four times larger right when everything shut down. That taught us to really scrutinize every dollar and maximize dollars spent for dollars returned. And we try to continue to be flexible and to grow and adapt. We'd never had any plans for a mobile showroom, but that quickly poked its head as a good option, and that's really done well for us.
Chris Keale
T&G Flooring
Honestly, we have changed almost nothing. We have tried to be consistent with providing a great experience and a great product and our education, and when we do those things and one thing feeds the other, our sales grew almost 25% last year and are on track for another 25% this year. So I think that's about being consistent, being focused and executing over and over again. That seems to do it.
How do you stay on top of hardwood flooring trends?
Chris Keale
T&G Flooring
I think a lot of it is talking to designers. A lot of what we see tends to migrate from the West Coast, Californians. They set their trends, and many of them have migrated east to Colorado, and they tend to bring some of their trends with them as they move. I'd also say we don't ever get too far afield. We sort of champion the bread and butter of timeless and classic. Gray stains were all the rage for a while, hand-scraped floors were all the rage for a while. What we have also looked at is, what is a timeless floor? A wider plank, longer length, light to medium color—It'll look good a hundred years from now, and unlike my ties from the 1980s, you won't be able to mark what era they came from. It just lasts.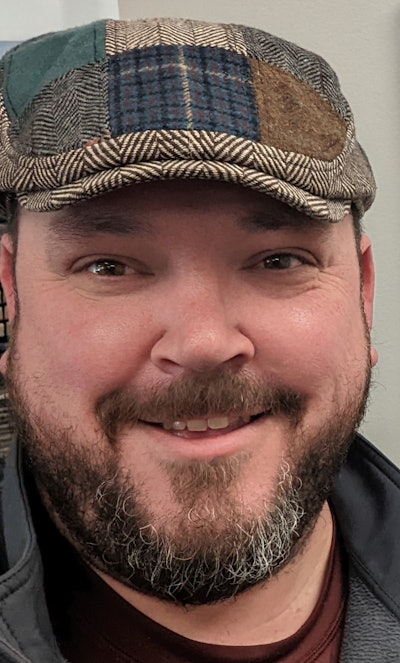 Chris Friest
The Floor Doctors
We have a couple newer younger employees who are savvy with social media and are constantly keeping an eye on that, watching our manufacturers for new and exciting things coming out, kind of seeing what the reactions from the general public are for those items. We try to use that for guidance as far as what we need to have displayed here.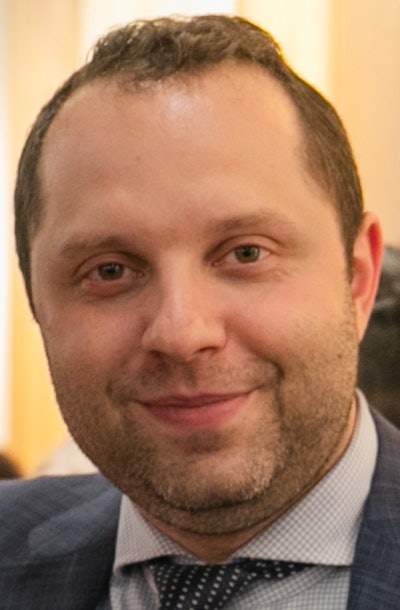 Steven Skutelsky
PID Floors
We're communicating with factories all over the world daily. Many of the European factories are a little bit more trend-setting and they take a little bit more risk. We have our eyes on that often, and luckily we're the first one that they'll try it out on. They'll email us and say, "What do you think about this?" I think that's great when the factories know that we have such a strong position in the U.S. market that they will feed us information. We'll run it by our core designers and developers, asking what they think of this design or this and that. I think a lot of it is organic. We don't always know what's going to click, but sometimes a designer will walk in and say, "Oh my goodness, this is exactly what I was looking for!" and it's just a great feeling.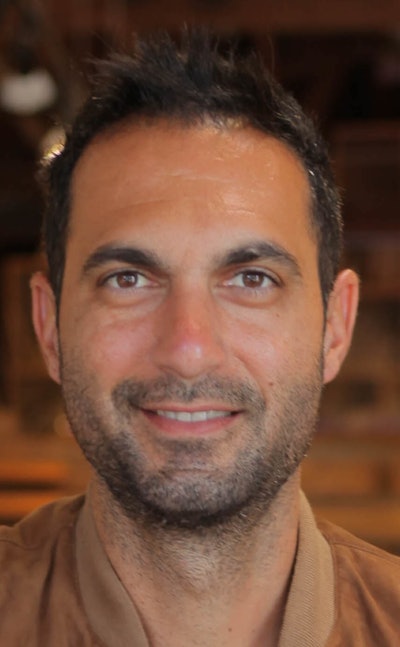 Page Nazarian
Fame Hardwood
I think there's two ways of doing that. The first is, you've got to travel. You can't sit behind a desk and think you're going to know what's happening in the rest of the world. Traveling is where you see new things and experience old things for the first time. The second way is talking to designers coming into your showroom. By having these conversations, one can get a sense of what's hot, what's new, and have a figurative finger on the pulse of the newest trends. Too many owners sit in their offices and let the sales team handle walk-ins or sales meetings. I thoroughly relish them because I'm able to teach and learn things at the same time.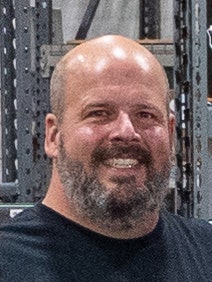 Richard Bell
The BOSS
I'm a junkie for trade shows, and I get a whole lot of stuff there. There are a lot of trade shows I go to that most people in the wood floor business wouldn't even know existed, like the Specialty Tool and Fasteners Distributors Association. In terms of our product lines and sourcing, we dig very deep, and you can ask anyone that's ever seen us at a trade show. I usually travel with a posse of about six folks, buyers and salespeople. I've learned to take my sales guys to trade shows, because if I show up with something that I think is awesome but they all go, "Eh," I want to have their buy-in first. You can also get a whole lot of insight from your vendor partners, and of course from your customers, as well.