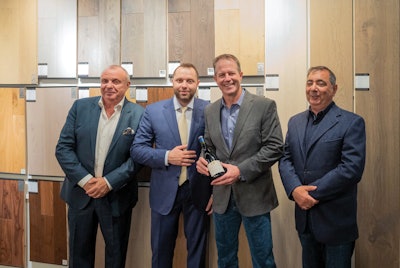 One of the mottos for our N.Y.C.-based retail flooring business is "luxury without elitism." It means that no matter what you look like, no matter how big your apartment is, if you come into one of our showrooms, we want you to feel great—and if you want to know about wood floors, we'll tell you about them.
This ethos started when my family came to America with absolutely nothing. We came over from Kharkiv, Ukraine, when I was three months old. We settled in Brooklyn, N.Y., where we have a location to this day. I literally have no idea how my family survived those first couple of years in a new country learning a new culture and language as they went.
My great-uncle was a woodworker; he made medallions and inlays that were very traditional, and he was very, very good at it. So, in 1989, my family founded a wood flooring business. They built the business from the ground up, believing that with a dedication to hard work, love and craftsmanship, truly anything is possible.
Log in to view the full article