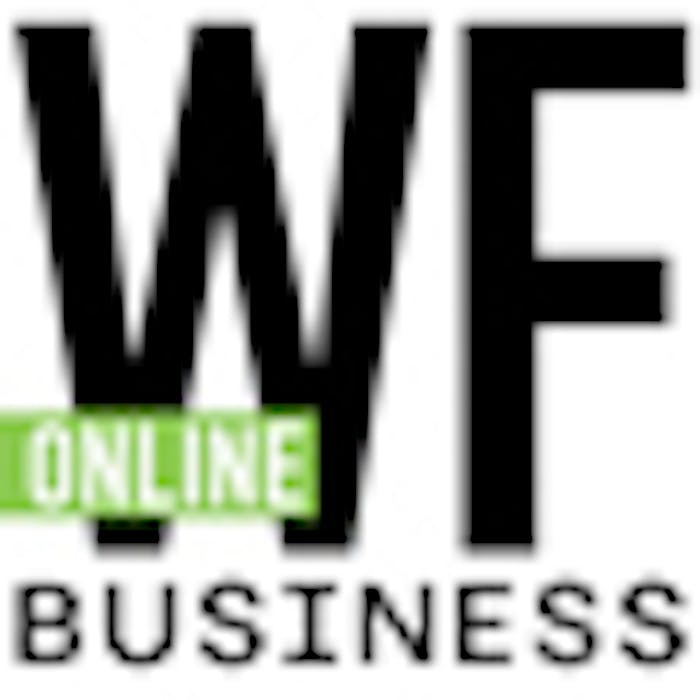 As a wood flooring contractor, you're always looking for a way to differentiate yourself from the competition, especially when you're in a high-end market like mine here in Boston. I started my company back in 1988, and we quickly grew to having multiple trucks and doing commercial work across the country. But the biggest change in my business happened in 2004 when I bought my first truck-mounted dust evacuation system. It's been the focus of our company ever since.
Taking the Plunge
I didn't jump into dustless floor sanding right away. I saw the first trailer-mounted system that came out at the NWFA convention, but it was four years later that I finally bought one (because of our winters, we went for a truck-mounted system instead of a trailer). At first, we offered customers "dustless" or "dusty" sanding, but inside of the first two weeks, we said, "What are we doing? Why are we offering 'dusty?'" We thought we'd have to offer it for new construction, where the GC doesn't care about dust. That didn't turn out to be the case, and our quality got even better with no airborne dust landing in the topcoat.
We bought our second truck-mounted system within a year and haven't looked back; now we have six truck mounts and three containment units (for our high rise business). The containment units are not as effective as the truck-mounted systems, but they are the best option if you are above the third floor. There's no hanging plastic, no wearing dust masks, and the job sites are cleaner. My workers absolutely love dustless floor sanding, and I'm proud that they have it so much better than I did when I was on a sanding crew.
Of course, these systems are expensive. My trucks cost about $65,000 each. We raised our prices a dollar a square foot, and you have to sell "dustless." We've got a pretty good marketing plan and we advertise heavily. We recently had a media event where we brought a big black grand piano into our showroom, and I sanded the floor next to the piano. We passed out white gloves so the media could run their gloves across the piano to see the end result: no dust! An added bonus? The event made the local TV news.
Avoiding Alarm
I also talk about the health benefits of dustless. Wood dust is a carcinogen, but I certainly don't go into a conversation with homeowners wanting to alarm them. I touch on the fact that wood dust can be harmful, and I discuss the benefits of wood floors for people with allergies and asthma. If you have a client with a child suffering from asthma and you tell them you can remove the carpeting and do the new wood floors dustless, that's a big selling point.
Now that our market is so aware of dustless floor sanding, there are some clients who won't consider you if you don't offer dustless. Of course, when you're sanding a floor, technically nothing is 100 percent "dustless," but these systems come close. I had a client with $10 million of art on his walls, and his insurance company wouldn't allow him to have his floors resanded, so he had been living with his wood floors in terrible shape. We were able to resand his floors with the art still on the walls.
Certainly, we've lost jobs where the customer said, "That's too much money." But more often, instead of not going with us, they'll do fewer rooms. Maybe they were going to do the entire downstairs, but instead they opt for the living room and dining room, and next year they'll do the family room and foyer.
Containment vs. Evacuation
Our industry talks about "dust containment" as a catch-all phrase for any effort to control dust, but there's an important distinction, and you have to be clear. I recently had a customer tell me she was going with a different company because they were dustless and so much cheaper. I asked if they had a dust evacuation system with the hoses coming in and out of the house. It turned out that they had the smaller dust containment units. I told her those are excellent but not the same thing as the truck-mounted systems, and she ended up going with us. I tell people: the bottom line is if it's not evacuation, it's not dustless.
I would encourage every wood flooring contractor to attend-at a bare minimum-either the NWFA Convention or Surfaces, if not both, every year. I think it is a huge mistake for any level of contractor to not attend, because that's where you see what's going on in our industry and learn how to differentiate yourself from your competition. You have to learn what's coming down your own pipeline and then you've got to sell it. Dustless floor sanding was the biggest leap our industry has taken in the 25 years I've been in business, and it's been a big leap for my company, too.

Check out how Chris Zizza promotes dustless at his company's website: candrflooring.com
Business Briefs
The 5 Ds

Whenever your time is being eaten up, use The 5 Ds:
Do It. For any task that takes 15 minutes or less, just do it now.
Delete It. Some things do not require your response. Just because someone sent you something doesn't mean you have to reply.
Delegate It. As often as possible, pass a task on to someone else who can handle the job.
Decide On It. No more moving items from one stack to another, telling yourself, "I'll get back to that." Will you attend the meeting or won't you? Make a decision. Move on.
Date It. Choose when you will give a big-ticket item your undivided time and attention, then block it out in your schedule. You can forget about it until then.
Dr. Joelle K. Jay, Ph. D., is senior managing partner at leadership development firm Pillar Consulting and the author of The Inner Edge: The 10 Practices of Personal Leadership. For more, go to www.TheInnerEdge.com.