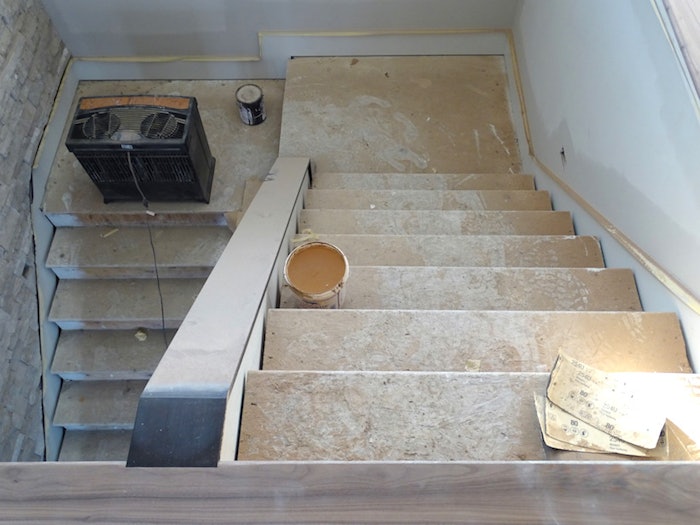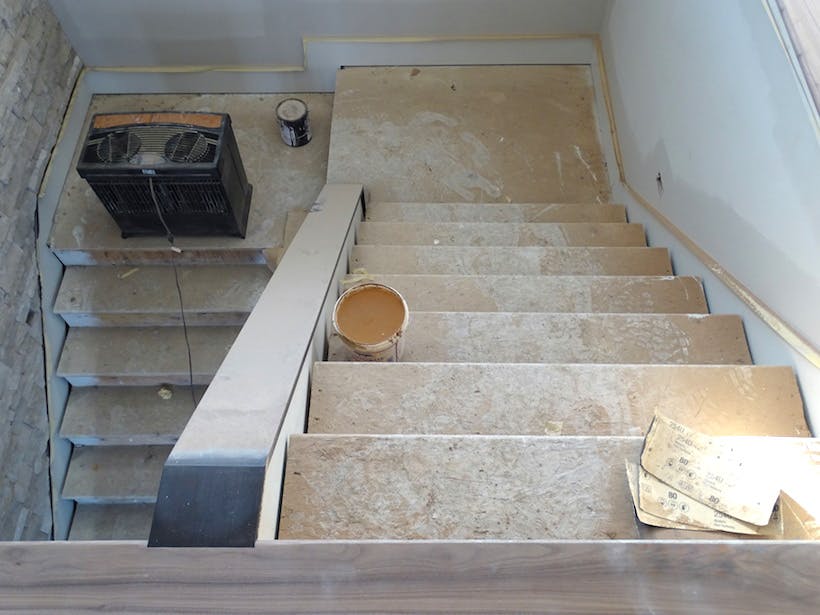 Almost every homeowner dreads the thought of having their wood floors refinished due dust throughout the house. As you can see in this photograph, the dust on this wood floor job has gone down the stairwell and into the basement. As floor sanders, we eat and drink this dust daily, yet we should be professional and more considerate of our customers (and ourselves!). We must look through our customers' eyes, not our own!
Old-school methods to avoid this include:
- turn the HVAC system down or even off
- block off air ducts with rags or filters during the sanding process.
- Block off doorways and openings with plastic sheeting using products like Zipwalls and tape.
- Bag off all cabinets to prevent dust from getting into every cabinet and pantry.
The second option is full dust containment equipment. This is an added value to your sales and your company's reputation. Your money and time savings from not having to complete all the old-school methods above will make buying proper dust containment equipment a good investment. In addition, you can charge your customer a little bit more money and get strong reviews and referrals.