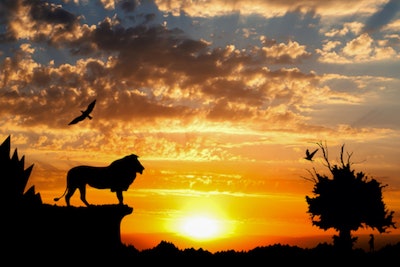 I never met Willard, but I sure have learned a lot from him. In telling this story I'm making a few assumptions but parroting what his customer told me with 100 percent accuracy.
Back in 1993 I was hired to refinish a staircase, hall, entry and living room for a family in Ann Arbor, Mich. The husband and wife told me the only reason we were chosen was because Willard was not available. Perhaps he was on vacation–I can't remember. Anyhow, I asked more about him because that kind of loyalty was notable, and I wanted to learn his tricks.
Well, his "tricks" were certainly tricks, and I doubt I could get away with them, so for me his mystique is still all the more difficult to figure out. For starters, he was described to me as an expert craftsman with a twist. He had a cult-type following in Ann Arbor; I was told he "owned" Ann Arbor. Apparently if there was wood floor work to be done in Ann Arbor, he got the job—no one else even had a chance. It seemed like a bragging rights thing among the homeowners to say that Willard did their wood floors.
My customer recounted to me the last time they used him, and it went something like this: In a previous home, they hired Willard, and he had said he would start soon.
Here's the funny part:
About a month later, Willard showed up …
1. at 4:30 a.m.
2. letting himself in without a key
3. wearing a blue pair of dirty overalls
4. ... and a white "wife-beater" muscle-man shirt
5. smoking a cigar
6. ... smoking it IN THEIR HOUSE.

Once inside he yelled, "Get out! Get out! I'm going to start working!"
So, how did my customers react?
The husband and wife turned on their bedroom lights, rubbed their eyes, figured out what was happening and said to each other, "Willard's here, we have to go!" … and they went!
It took them a few minutes to gather their two sleeping children and some essentials, but THEY LEFT.
The work was completed and was perfect, I was told, so I had a very high bar to meet. A bar they plainly held over me in spite of all I am telling you.
Well, we finished our work, and it was good. The homeowners were pleased, and this story ended well. In retrospect, I remember feeling triumphant because I had managed to gain an "in" into Ann Arbor in spite of Willard.
So I've never met him, but I wish I had, because I want to know what his magic was. In spite of his ridiculous behavior, he managed to corner a whole area into his personal kingdom. How can I do that? I have no clear idea even now—and I've thought this many, many times.
Was it his work? (Probably not)
Was it his behavior? (I don't think so)
Was it his price? (I dunno)
Was it the durability of the finish he used? (Nope)
Was it the color of his truck? (LOL, who knows … maybe it was his cigar … )
I got nothing. After all this time, I got nothing.
Whatever it was, it worked.
So, as I'm writing this, I figure if I cannot figure out Willard's magic, the only thing to do is to make my own. Willard has a peculiar and unique personality and character, and you know what? So do I—and so do you. This industry is not so big that we get lost in the mix. We can stand out among the other wood floor pros in any area if we aspire to.
We can stand out among the other wood floor pros in any area if we aspire to.
Some of us have the cleanest work trucks and some have the newest equipment, while others have a great SEO program for their website. Whatever it is, work it and be the masters that you are.
I know the story about Willard is hard to believe, but like I stated in the beginning, I am repeating it as I heard it straight from his customers. The discussion I had with the homeowners about him still rings in my ears, and their sincerity was plain to see.
On my end, all I can do is try to be better and hold the highest standards possible by all the organizations that cover our industry like the NWFA and of the manufacturers whose products we use. I'm guessing (and hoping) that these aspirations will shine forth so that without uttering a word the customers will note that and perceive the difference between me (and you) and the underclass who are constantly trying to break into our business and take the king of the hill spot.
See more from Angelo DeSanto:
A Distinction I Never Wanted: Being Expensive

How I Stand Up to GCs to Get Paid Quickly
See all of Angelo DeSanto's popular blog posts and magazine articles here.