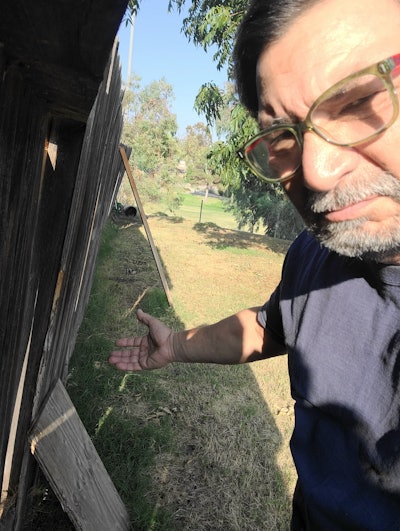 My fence is falling down, and I spoke to my neighbor about it. My fence is wood; they only last a certain number of years, and mine surpassed that by almost a decade.
So in March I started calling for estimates from fence contractors. Because of that, I have the most frustrating story to tell: a story of empty promises, no-shows and no quotes to show for it. It is now mid-September and STILL I have yet to receive a single quote for all my trouble.
But this is a wood flooring magazine, so what does it matter about my fencing dilemma?
Well, I was recounting my experience and asked to write about it because it is so… so… so easy to connect to our flooring industry, that it bears witness to contractors in general.
As a contractor, I put considerable pressure on myself to NOT put my word out there and let it fall. If I say I'll be there at 8 a.m., I try to do just that. If I say I'll complete the contract on Friday, I'll work extra hours on Wednesday and Thursday if I have to to make Friday work. Of course I mess up, but I do try.
This year I had a job where, on payday, the customer told me I got the job simply because I answered the phone. I thought it was because I had the appearance of being professional, or because I easily had answers, or because I was polite or something, but NOPE. She told me that, just like my own quest to find someone to do my fence, she had been looking and calling to no avail. She was very frustrated and almost to the point of giving up. It seems her experience is more the norm than I had realized.
Going back to my fence quest, I'm to the point of doing it myself (if I can find the time). I am so frustrated. At first I was looking for a new wood fence, but I couldn't find any wood fence contractors to call back. Then I moved on to a combination block wall and wood pickets, like at Home Depot. I figured I'd hire a contractor to make the block wall 24 inches high, and then I'd put a wood fence on top of that, but nope, not a single block wall contractor answered the phone. Then I considered a chain link fence contractor and still nope, no estimates. I did have three contractors who showed up—late—and they seemed friendly and competent, but in the end I still have no estimates or quotes. It boggles my mind how they stay in business. Why did they even waste their time to come to my home if they weren't going to follow through? I would've just stayed home and hung out with the kids, but they gave a portion of their day to me and never followed through. Wow.
So, maybe I'm not so common after all. Whenever my phone rings, I jump and turn off the sander or air compressor and answer the call. Sometimes I'll run outside and let the crew keep working. Rarely do I let it go to voice mail. I am in no way better than anyone else, but I do get feedback from my customers about their experiences, and almost every time their stories are about the battle ... a needless battle of trying to get the attention of a contractor and then get them to hold true to their word.
As for my fencing quest, I would've been more respectful of the fence contractors if they answered my calls and said they could not do any more bids for work till they are caught up on existing contracts. I understand that. I would've marked their names down and called them back in a month—no harm, no foul.
After my fence experience, I became curious: How pervasive is it for my customers that they had difficulty on finding contractors to meet with them and discuss the work in question? I've asked many customers, "Why'd you pick me?" so I can learn from their responses, and many times it's not at all what I expected. For example:
1. Just because I answered the phone, I got the job? Yes.
2. Just because I returned the quote the next day? Yes.
3. Just because I showed up at 4 p.m. for the estimate like I said I would? Yes.
4. You mean that me showing up in my work clothes didn't matter? Yes.
It seems like I'm not winning the jobs because I'm special, or talented, or unique, or capable, or knowledgeable, or any of the usual things my ego tells me are the reasons I get to pay rent this month or make my car payment. The truth is, I'm not so great at my trade, or at least that's not the reason I am being hired. I'm hired because I simply answered the phone, met the customers and gave them a quote in a timely manner.
I am flabbergasted, but now I know how important this tiny simple thing is to the customers.
Knowing this, I am all the more sharply focused on holding true to my word. If I give my word, I will try my best to uphold it. The old saying "a man's word is his bond" is still a testament to how we should do business.
See all of Angelo DeSanto's popular blog posts and magazine articles here.