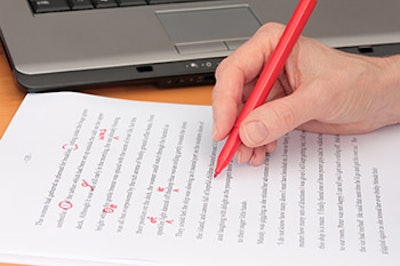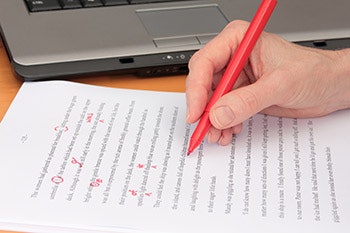 I recently attended the NWFA Certified Professionals Inspection School, and I have to say it opened my eyes to a bigger side of this business. Love or hate inspectors, they have a job to do, just like contractors. The technical information about job sites was mostly review if you are familiar with the NWFA Guidelines and have taken the certifications for installation or sand and finish. The part of the school that was very eye-opening for me centered on technical report writing, which can have legal ramifications for involved parties.
Our instructor, Cathy Nelson, has been an English professor, and as I write this I can hear her in the back of my head, teaching. I actually love writing; what you write in your estimates, your marketing literature, and your website has a much bigger impact than you think. If you hand someone a fragmented, incoherent and misspelled estimate, do you really think they are going to be confident handing you the keys to their million-dollar house? The odds are stacked against you, but there are ways you can change those odds.Your job as a contractor may leave you wearing many hats. If you feel like adding "learning a new skill" to your to-do list, then you could take writing courses or have someone review your writing. Otherwise, I highly recommend you consider hiring someone to rewrite your website content.
I can hear all the naysayers in the room… "But I'm already No. 1 on Google." Let me stop you for a minute. If your website has migrated to the top of Google for whatever reason, those website clicks do not necessarily correlate with phone calls. How many of you review your Google Analytics data weekly and can match those website visits to your phone calls? Very few contractors have time for that. You could qualify your leads by asking them, but what about the ones you missed? If your website has a high attrition rate, you could literally be losing tens of thousands or hundreds of thousands of dollars annually.
The website benefits of good writing are one component but only get you halfway there. Let's talk salesmanship for a minute-another huge piece of the puzzle. Being a great communicator verbally and in writing is a key to being successful. Did you know that writing well will help your verbal communication skills? That's because writing is a psycho-neuromuscular activity. Huh? That just means that if you write well, it imprints on your language and you will, by default, speak well. Blogging has an obvious SEO benefit, but the real benefit is for your language skills with your potential customers.
Here's an example of how those improved skills can benefit you: If you go on 10 estimates in a week and land two jobs, but I go on five estimates and land three equally priced jobs, I have made more money and a more efficient use of my time. I can use more time to do additional marketing, manage my jobs better or be with my family. If we change my estimate number to 10 and I land six jobs, you can just imagine how much more profit I am making in addition to tripling my potential for referrals.
You could read a million books about "closing" customers, and I doubt anything would change. Why? Because what changes your close rate is your ability to be professional, likeable and articulate in front of your prospects. Those traits require behavioral changes, which are the toughest for most people to accomplish.
Nothing helps you more than a fresh perspective. I have to admit, I get writer's block occasionally. After spending a week at school with professional writing help and several dozen new perspectives on this industry, I was refreshed. I spent some good time really brainstorming with my colleague Brett Miller, NWFA's director of certification and education, about ideas for the future.
A business goes from good to great only when you strive to constantly improve, and communication is key to improving in this business. If you want to exist in the doldrums, then never put out your proverbial sail and explore life. It may keep you comfortable, but is it fulfilling?