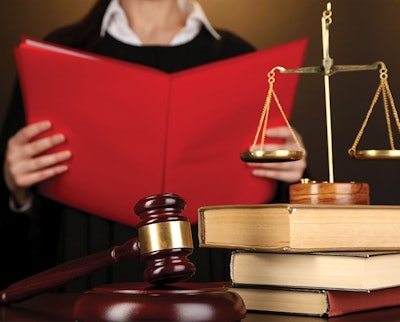 I was talking shop with another pro, and it occurred to me that although we all study and abide by the same set of rules (NWFA for wood flooring, NEMA for electrical, etc.) and also have the same head for safety (like OSHA), we differ in the slightest nuances of the application, and this can make for amazing conversations. This conversation turned to adhesives, and he spoke more highly of one brand than another. I told him the brand I use, and he asked why. I said, "Because it is a good brand, and their guarantees are elemental to my business."
This is where our tracks diverged. His opinion was that a lifetime guarantee was not possible and therefore was a Big Red Flag. So in his view, he bought the "stickiest," "best-est," "biggest name-est" brand and achieved peace that way. He figured that in the event of a failure, he would always be left holding the bag.
I disagreed. I recounted a problem I had when a floor I installed cupped after water got into the home. The homeowner thought I needed to fix it—for free—and took me to court (twice, actually). I was exonerated by the judge because I "acted in reliance" that the product I used as a moisture barrier was fit for use for my application. I had relied on the counsel of the salesman and the tech info for the product I used (and I had it in writing), so I was absolved of all liability. I was free and clear to leave the mess in my rear view as I did a burn-out leaving the parking lot.
Another installation I had was challenging because of its complexity. I did all the prep work of demo, cleaning and calcium chloride testing and was ready to start the install the following Monday. Everything was set, the customer had high hopes, and the pressure was on! As the saying goes, "A journey of 1,000 miles begins with a single step." This installation was merely a series of tiny steps—thousands of tiny steps—but each was simple. The customer reveres us for making a complex thing look easy when it's all done.
For my part, I was in full self-protection mode and did a lot of small things that prevented problems in the future. I've written before about how I do damage control to avoid getting sued way before anything goes wrong. I'm constantly plugging holes in anticipation of possible problems. If they never happen, you win. If they do happen, the foundation you built is so tough and formidable you end up escaping unscathed (like the job I've written about where the frustrated attorney threw my paycheck on the ground and walked away).
---
RELATED: How I Combat the Common Excuses for Customers Not Paying
---
Back to my complex installation ... I fired off an email to the technical director of the adhesive manufacturer I was using. I detailed everything about the job and everything I had done prep-wise. I attached the CaCl report, the adhesive I intended to use and the brand and specific type of plank I intended to install.
I got a return email that said something like, "Thank you for asking in advance and including us in your project. The preparations detailed are in accordance with the proper directions for our product, and all warranties and guarantees are in full effect for your job."
I printed two copies of that email. I gave one to the customer and asked for a signature of receipt for the other. That signed copy I scanned and put into the job folder on my PC (and then I backed up my PC).
Back to my original conversation with the pro … he was intrigued by my stories and my reliance on the technique to keep me safe from litigation—should it ever happen.
I also expressed the value of pursuing and valuing relationships with the various manufacturers whose products we use. For example, if you use Bona, be close to Bona. If you use Bostik, be close to Bostik. Be so familiar that they call you by your first name. It's the same for fasteners, floor manufacturers, all of it.
If there is a question like, "What kind of finish should I use for the exotic species?" send an email to the manufacturers involved, get a response, and keep it in your job folder. Asking fellow pros in a Facebook group or recalling a phone conversation will not protect you if problems arise. You need it in print, and having easy access to the word of a manufacturer is golden when problems happen.
When we realize that a $15,000 install project costs much more than that to rectify, you see how helpful these practices are. I don't have that kind of cash to throw out to put out a fire, so acting in reliance helps me sleep well at night.
See all of Angelo DeSanto's popular blog posts and magazine articles here.
---
RELATED: The 10 Contract Clauses Every Wood Floor Contractor Needs
---