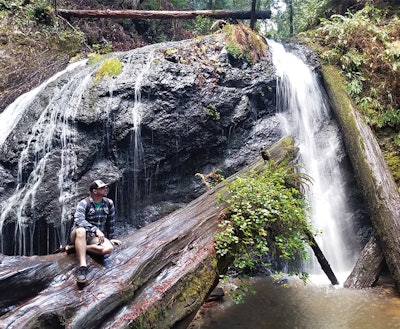 I'm a nice guy with old-school values, the kind who will give up a seat on the bus, or let someone go ahead of me in line at the grocery store. I was raised to be that way. But it's also my biggest fault. I always want to help people no matter who they are, and I really can't help it. So when I began running a business, there were some lessons I had to learn along the way.
When I started my own business nine years ago, I was a good flooring mechanic, but had zero business experience. I thought I would have all kinds of free time, make all kinds of money, and be fed grapes while my workers created masterpieces without any supervision. Well, that definitely wasn't the case. I had to work twice as hard, cashflow was scarce, and free time was non-existent. I thought the goal was to do as many jobs as possible and keep clients and employees happy. My definition of success was more money, bigger jobs, more tools, more vans, more, more, more.
About six years into working 16-hour days, a job came along that made me rethink my goals. It was a large-scale, uber-high-end project for a builder who was my No. 1 client. The builder gave control to the superintendent, who asked several favors of me to help complete his project on time. I obliged to most everything but stood my ground when it came to acclimating or installing the floor without several large doors and windows in or an operational HVAC. I had to refuse. I was morally obligated—not to mention legally.
---
RELATED: How We Stopped Working Late Nights and Weekends
---
Well, the super was pissed, and he beat me down the rest of the project, never honoring any of our agreements. I worked until 2 a.m. on several occasions over months to finish the job on the agreed-upon time. The last day of the project, the oiled stairs I had finished at 10 p.m. the night before were still wet. The super flipped out, screaming and yelling with spit flying out of his mouth. I was blown away. This treatment, after everything I had put into this project? I decided then that I wouldn't work for them anymore. We didn't see eye-to-eye when it came to having a team relationship.
After this experience, I looked back to my original goals when I first started in business and re-evaluated. The reality was that I was unhappy and my life was miserable. I was totally burned out. I had to do something to change and gain back the happiness I had back when I entered the trade 18 years ago. I wanted free time (weekends and holidays at least!), and "more" was no longer important.
I began by crunching some numbers and lowering my overhead, which allowed me freedom to choose and not be rushed trying to fit two jobs into one schedule. I wrote a "Standard Operating Procedure Manual" that outlined responsibilities of all parties involved, including employees.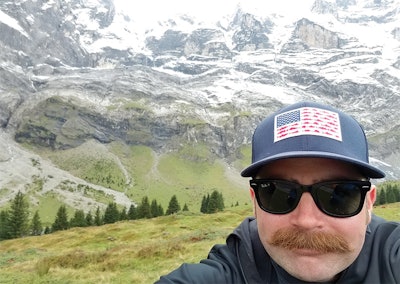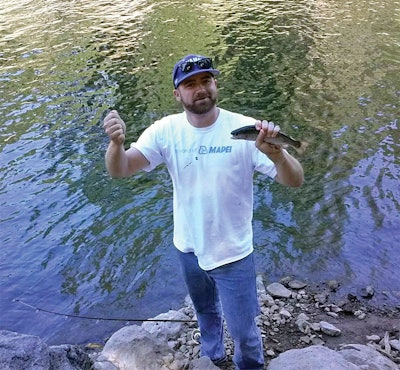 I then developed a system that would weed out bad clients. Before even agreeing to do a bid, I would send over a maintenance and care guide for the expected use of their floor and also an acclimation expectations guide for them to read and sign. If someone wasn't willing to meet the expectations, then I wasn't willing to bid on the job. I also started recapping all my business dialogues in email form to keep records. I disclose my business model in writing, noting that I'm a small one-person operation and sometimes work takes a little longer than bigger companies.
Most people are blown away at how thorough my process is, and it gives clients a great idea of how I run my business as a professional. People will respect you more when you respect yourself. We all need boundaries, and I think a huge key in getting people to respect you is to be honest and let them know exactly what is not acceptable up front. For example, I put my business hours on my outgoing emails and voicemail so people don't call all hours of the night. If they continue to do so, then I don't work for them.
In our world as wood flooring professionals, team players are also builders and clients. They are not the team owners. If the client/builder isn't respecting my time, they are wasting their own time and dooming the success of the project. We all have to work as a team.
You should still give up your seat for the old lady on the bus, but don't throw yourself under the bus for the guy taking up two seats. Today, I still work hard to honor my commitments, but life is more regular and more predictable. I can take vacations and get more weekends off. I have the free time available to ace projects and impress clients. Sometimes I have to work late and on weekends to hold myself responsible for what I agreed to. But I have the freedom to choose what I get myself into. I will continue to work on my operating procedure more every year to slowly accomplish my goals, because quality work takes time.
---
RELATED: Getting My Business Out of My House (And My Mind)
---