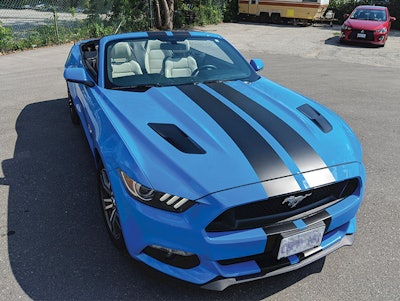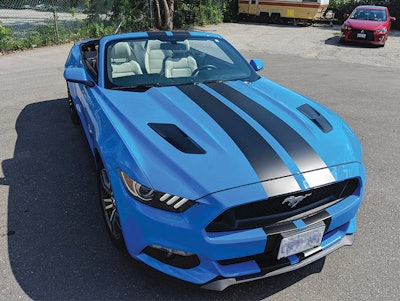 Like a lot of wood floor professionals, I grew up in the family business. My father started our retail store in 1970, and by the age of 14 I was working in it. When I fell into more of a management role when I was around 18 and "heir to the throne," it was a point where we were beginning to transition from a small family business to a midsize company with more staff and higher expectations from our customers. As maintaining a larger staff became more challenging, it became apparent that we needed to make some changes in how we ran the business.
We needed to figure out how to bridge that gap—to allow our store's family-like atmosphere and close-knit culture to continue, but maintain a professionalism that would sustain our growth and give each client the personal attention they deserve. Here are a few ways we implemented professionalism and maintained our culture.
We changed how we dress
We're in the construction sector, so we're not in suits and ties, but we try to maintain a certain level of professionalism. Whereas in the past it might have been OK to wear T-shirts to work, maybe now we wear golf shirts. The first impression you make with a client is important. By the same token, if we all wore tuxedos, people would form an opinion—probably that we're crazy. But if you dress down too much, they don't take you seriously at all.
We developed policies that made us legitimate
When you're a small business, you can fly under the radar and things can be a little looser. But when you grow, you need policies in place on almost everything in order to apply the rules evenly across your employees, as well as your customers. For example, customers want to know what your return policy is. Maybe at one point it was simply, "Well, you know, if we can make it work for you, we will." Now, people want to know that ahead of time, especially when big box stores like Home Depot will give refunds on almost anything—even on items that have been purchased elsewhere.
We also instituted a policy to avoid fraud. We do not take credit card payments over the phone. We tell clients we won't take your credit card over the phone, but you can pay us online. It helps to have an alternative ready, as well as have that rule be a blanket "store policy" so people understand it's not personal.
We created employee contracts
Now all of our employees have employment contracts. When a new hire joins our team, everything that was communicated to them when they were hired is in writing. If you don't have employment contracts with your employees, you're setting everybody up for frustration and potentially miscommunication.
We thought outside the box for incentive programs
Aside from having a pay stub at the end of the year that employees are pleased with, people also like to feel appreciated and motivated in their daily work. When thinking of incentive programs, I always try to think of what makes people smile. Boys and girls like toys, so I got the idea of renting a muscle car for the summer and developed a system in which the staff could earn points based on sales that would allow them to "rent" the car and take it home for periods of time. It was a great success, and for three years we had a Mustang GT Convertible the staff got to drive throughout the summer. The biggest thing I learned from that process is that if your employee's family and friends think they have a great job, then the employee will think they have a great job.
We didn't lose sight of the "family" aspect of our business
I still think of our team as a "family" in the sense that, like many work environments, we all spend a lot of time together. We shouldn't dread going to work. At the same time, it is work and we need to do our jobs. We need to communicate, work hard, but also have some fun and feel appreciated. We need to celebrate like family, too. That's why every year we have a big dinner at a new location and invite the entire team with their spouses. The company foots the bill and also provides a safe ride home.
Our store's transition didn't happen overnight, but I'm proud of the strides we've made. The best business advice I can share is try to find the right people for your business, and I think we have.
---
RELATED: Retail Excellence: The Winners of the First WFB Outstanding Retailer Awards
---