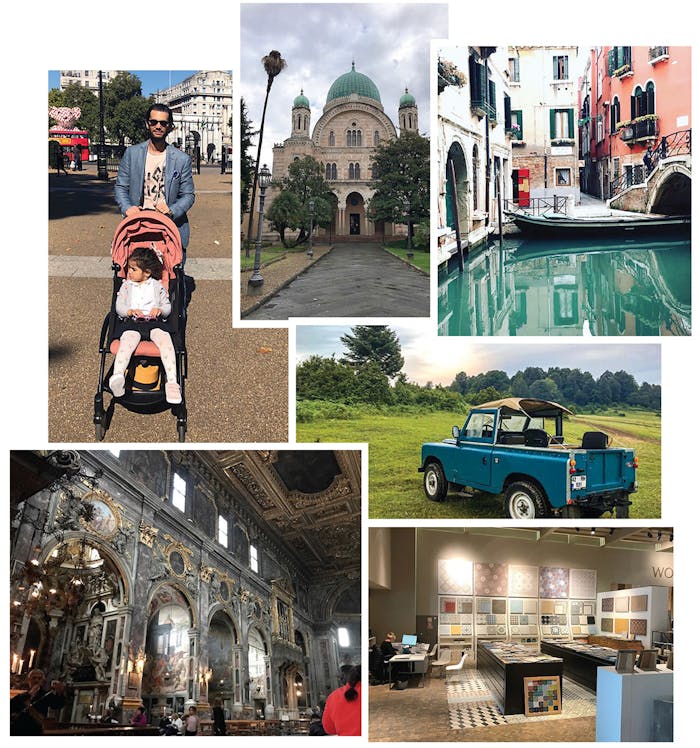 When I opened my flooring gallery in 2012, I promised myself I'd stay away from items that anyone within a 50-mile radius of my store would have. So far so good, but I learned quickly that the only way to really achieve this goal was to find and source products from the far corners of the globe. So that's what I did. I began sourcing things that did not exist in the U.S., that were unique and that I could get exclusivity on. Since then, my company's eclectic, eye-catching showroom has been a big part of its success. Here's why I go to such great lengths—literally—to ensure my company's offerings remain one-of-a-kind.
I had an early appreciation for traveling
I grew up in London, England, a mecca for culture and history, and surrounded by beautiful countries and regions like France and Italy. Both my parents were in the fashion industry, constantly traveling to sell garments. They took a very open-minded approach and allowed us to miss school to travel mainly within Europe, Eastern Europe and Russia. Their next opportunity was a plane ride away, and that's how they went about life. I later adopted this habit and randomly hopped on flights to exotic regions in the world, from Singapore to Brazil, the Middle East, India and beyond. I really had no boundaries globally. Through travel I learned my current trade of picking out unique materials and innovative designs for my shop. In fact, right up until the pandemic, I made a point to travel five to six times per year—at least four times for work and twice for pleasure.
I attend trade shows—and alleyways
I attend trade shows abroad for all aspects of building and design, not necessarily just flooring. But over the years, I've found these shows have become repetitive and very commercial-based. So when I book a trip around existing vendors of mine, I tend to leave three or four days open so I can roam in search of new ideas and products off the beaten path. I go into the alleyways and try to find manufacturers of unique things. I always find at least something new to introduce in my shop. Recently we brought in clay tiles hand-made in Italy. There's only one manufacturer in the world that makes them, and they are just an artisan type of product. And that's really what I look for. Even if they're not bought in large amounts, they're just so unique that often somebody feels they have to have it.
I don't shy away from the 'crazier' products
I've always purchased eclectic products on my journeys outside the U.S., even if they looked "crazy." Intricate wallcoverings made from eggshells come to mind as a recent example. I find that when we invite designers and architects to our space, they tend to remember us for having something unique in our showroom. Even if they weren't going to buy that particular item that made an impression on them, having it displayed was my way of getting them in again and getting them interested.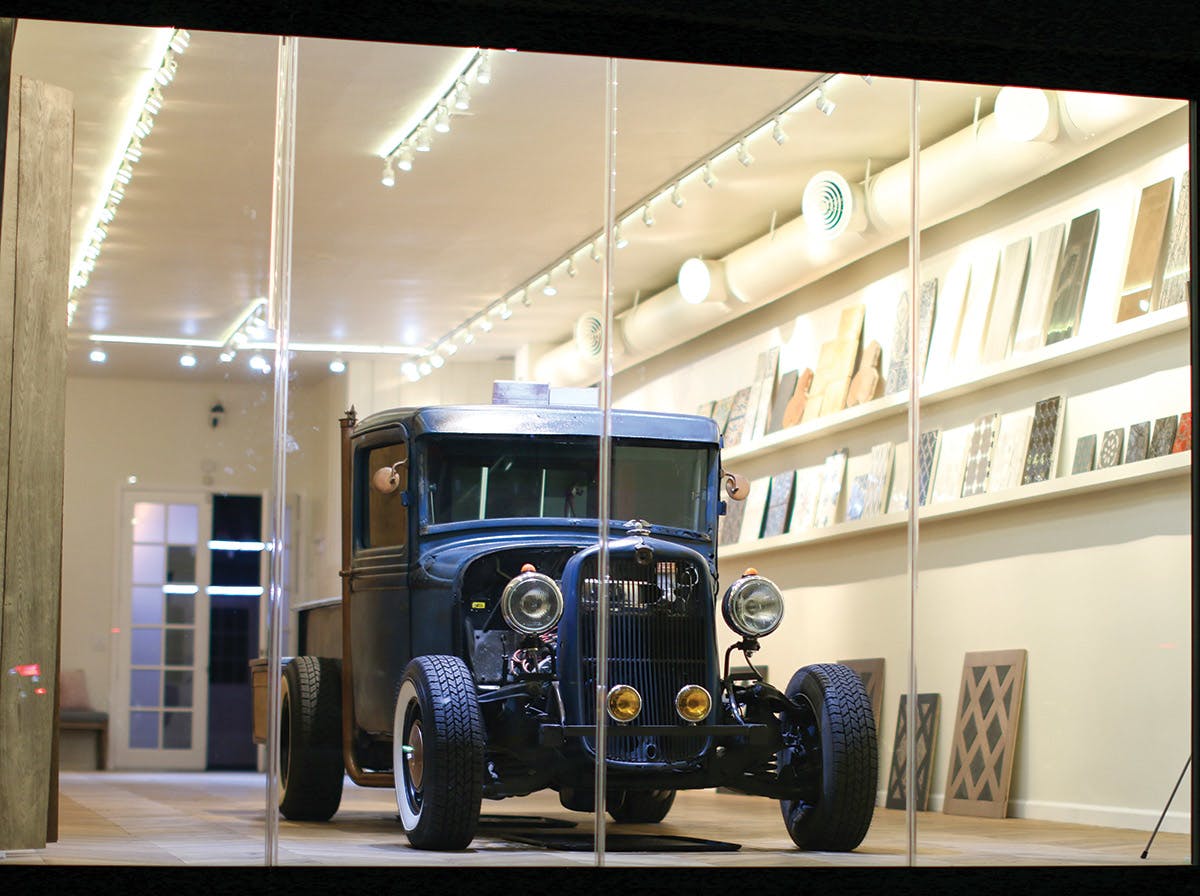 I meet the artisans behind the products
I'm also looking to connect with the artisans behind the products. I get to meet unique people when I'm buying these things, and it's one of the most rewarding parts of my travels. I choose not to mention I'm a retailer at first, because you sometimes get less attention. Then I get educated and see how passionate the creator is and take it from there. A lot of these places are frightened of the U.S. at first—mainly because it seems like such a large country to them, and some are worried about having too many orders. I often have to explain that my company doesn't really service the whole of the U.S. I explain that we're in Los Angeles, and it's unlikely every person in the U.S. will see this online and order 15,000 square feet by tomorrow. Once that's clarified, they're much more open to working with us.
I'm constantly learning about design
The best part of my traveling is seeing something I would have never seen or come across otherwise. Europe in general is a decade ahead of the U.S. in design and creation and a great source of inspiration. I've learned what mood a color sets and how different cultures take to certain shapes and sizes in aesthetics. I've learned what colors offend some cultures. But traveling has also opened my eyes to something beyond just selling floors—I find time to relax and plan ahead while traveling, which is crucial for the mind and of course for the future of my business, too.
My advice is to have no boundaries when seeking design inspiration, and don't think because you're in a different or perhaps less-developed part of the world that you won't find something new and innovative. It's those exact places that I get the most out of, because usually people take the time to educate and talk. Just browsing the internet, it's harder to truly appreciate all that went into making and creating something beautiful—and gaining that kind of appreciation is well worth a trip.