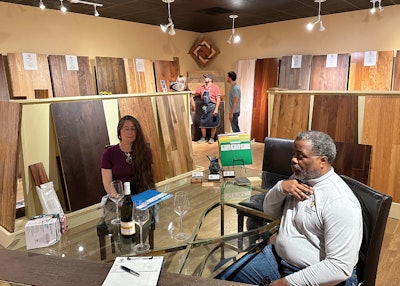 Over my decades in this business I've had the good fortune to also work for some major wood flooring manufacturers, starting with Bruce (back in the Triangle Pacific days) and then being a rep for a huge Asian manufacturer, as well as sourcing products throughout Asia, South America and Europe. In this time, I've visited mills around the world and visited countless retailer showrooms. I still cover a large territory as a rep for a large wood flooring manufacturer, but for the last 12 years I've also operated my own retail showroom in my hometown here in Pennsylvania.
From these decades of seeing the business from both sides and visiting countless retailers, here is some advice I would offer fellow wood flooring retailers.
The average retail salesperson does not have knowledge or the opportunity to learn about all the types of wood flooring.
Log in to view the full article