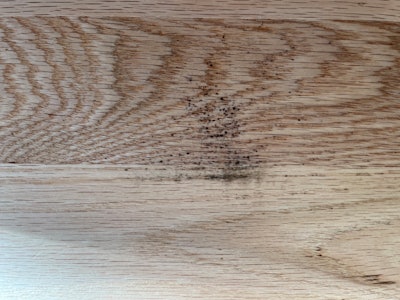 This one's a doozy, so let's get to it …
I got the call about red oak 3 1/4 select & better installed, sanded, finished … with black spots! Gotta be mold, right? The builder, floor contractor, distributor were all pointing fingers. No one could remove the "mold," and no one knew where it was coming from. Must be "bad wood!" You all know the drill.
I volunteered to drive to Central Massachusetts and inspect this floor on a Saturday solely out of curiosity and to take on the challenge. The phrase "No one knows what this is" doesn't sit well with me (WFB readers know that by now).
Log in to view the full article