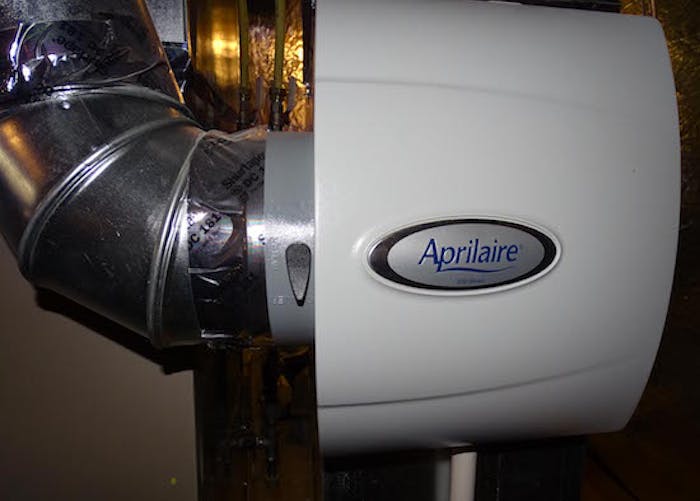 They said they had humidification running—but the setting was still on "summer" instead of "winter."I find that oftentimes there are many calls for inspections after big holidays. People tend to become preoccupied with family and different events, then take a close look at their floors during the post-holiday cleanup, only to find concerns they hadn't noticed before. Then they begin the claim process. The retailer and manufacturer rep get involved to look at the claim and, not wanting to place blame on anyone, they call a floor inspector.
I had one such inspection that happened after the winter holidays. During the inspection process, the residence's RH was in the low 20s, even though the customer had an in-line humidification system, and there was side-gapping and face-checking of the wood floor. Close inspection of the HVAC system and humidifier revealed the bypass damper was in the closed (summer) position, which would not allow any supplemental humidity to be introduced into the HVAC system. With the RH in the low 20s and the humidification system not having been operating correctly, the engineered flooring in the home experienced the gapping and face-checking/splitting. This wasn't the answer the buyer wanted to hear after spending a great deal of money on a new wood floor.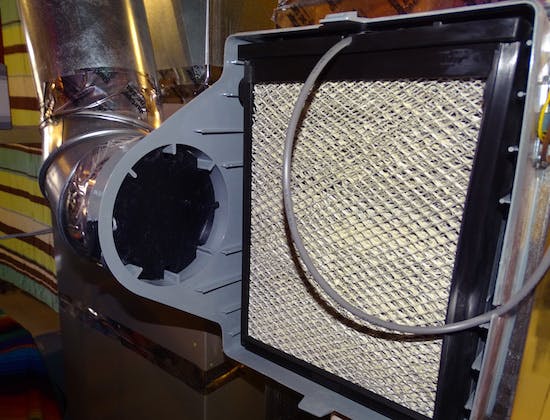 With the cover removed, I could see that the damper was, indeed, closed.The trick is to tell your customers to NEVER close the bypass damper to the "summer" setting—it's only air passing through the evaporator during summer months. It's best to tell customers to keep their humidifier set to the flooring manufacturer's minimum standard (often 35% RH). During the summer, in most regions humidity doesn't go that low, and if the RH does, the equipment is set to support the minimum RH set by the manufacturer. This way our busy customers don't have to worry about anything with their humidification systems other than changing the evaporator pad once a year.