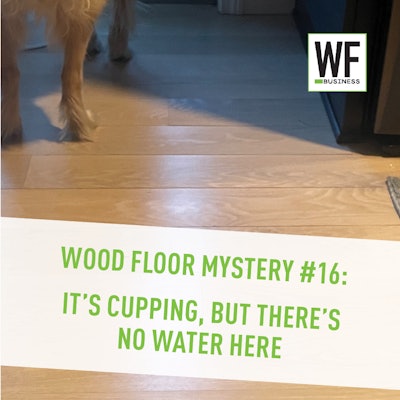 One of the most common complaints floor pros receive involves cupping. When a wood floor is no longer flat, heads will roll. We all know the ONLY thing that makes wood distort is an increase or decrease in moisture content beyond its equilibrium state. The simple fact: If a solid floor is cupped, we look for water (moisture). If it's an engineered wood floor, maybe it's dry-cupping (a loss in moisture).
A typical cupping scenario: The confident homeowner, contractor, or builder tells you, "Please don't tell me it's water. We read all that online, but there is no water here."
You attempt to plead politely and respectfully, "Please check closely. Any leaky pipes, ice dams, damp basements, leaky refrigerator, defrosting ice maker, sweaty toilet tank?" Nope. And they demand an inspection. So off we go.
Log in to view the full article