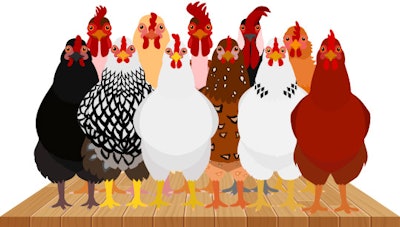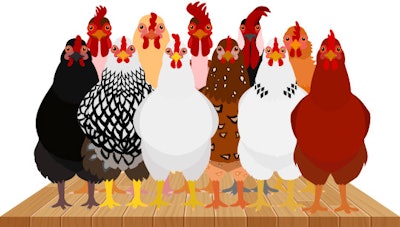 The first refinishing job for Jason Heald of Novato, Calif.-based Aged Wide Floors involved sanding nearly 3,000 houses in Australia in 1992. That job went a-fowl:
"We had no mobile phones, so I got a CB radio and walkie-talkies in the van to communicate with the crew. What came over one day was a call to me: 'Jason, I can't sand these floors.' I radioed back, 'What do you mean?' He says, 'I can't sand them. I'll kill the chickens.' I said, 'What do you mean you'll kill the chickens?!' He said, 'Well, they've taken off all the kitchen cabinet doors and they've put chicken wire in, and all the kitchen cabinets top and bottom are full of chickens and there's all these eggs … and at least 40 chickens.' Everyone on the CB could hear the story and couldn't believe it. I said, 'I'll come over.' Then I had to get the housing commission foreman there. I said, 'We can't sand all these floors until the chickens are removed because we'll kill them!' They eventually had to get the RSPCA involved, and they took away all the chickens so we could do our job."
The job proceeded normally after that … until a week later. Read about the next oddity in the next issue of WFB.

See a collection of wood flooring job-site stories on the WFB Pinterest Tales From the Front board. Do you have a funny or bizarre job-site story? Email it to WFB. If we use it, we'll send you a WFB T-shirt.