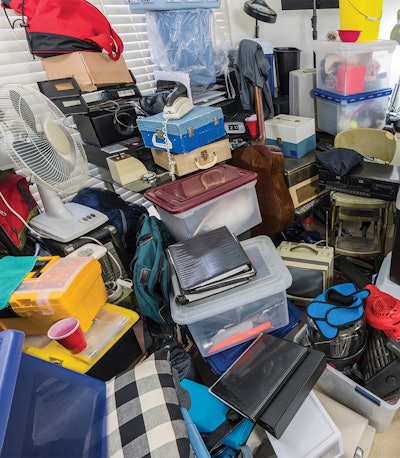 Todd Inmon of Inmon Hardwood Floors in Ypsilanti, Mich., had an impact on this job that went far beyond improving the wood flooring:
"I showed up and the lady was a hoarder—like what you see on TV, with pathways through the house to every location. I decided to do the floor, so I told her that I would clear a spot in the living room and put my sanders on the job site overnight. I told her I would be back the next day and start the living room. When I came back the following day, the living room was totally cleared. We proceeded to do the rest of the two-bedroom ranch home in the same process, with her cleaning each room before we started, until it was complete. When we got done, the lady told me that not only did I change her floors and home, I changed her life. Long story short, I'm a wood floor superhero!"

See a collection of wood flooring job-site stories on the WFB Pinterest Tales From the Front board. Do you have a funny or bizarre job-site story? Email it to WFB. If we use it, we'll send you a WFB T-shirt.