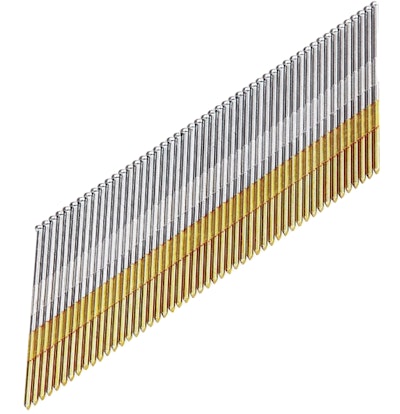 Cody Rhodes, from QC Hardwood Flooring in Bettendorf, Iowa, had a job where he you could say got nailed ... so to speak. As he tells it:
"As floor guys, we often mess around on the job. Well, one of the guys on this job thought it would be funny to pretend to shoot me with the 15-gauge nailer in the leg. It scared me; I was like, 'Damn!' I didn't think much of it, because I didn't think he actually got me. Well, about a year later, my leg started giving me a lot of trouble. After a few doctor visits, the doctors said I didn't have anything in my leg ... but eventually I grew a lump the size of a golf ball on my leg. One day I could feel something in it, and as I pressed it, a nail popped out of the skin on the other side of my leg from where it had entered when he pointed the nail gun at me. Yes, I had a 15-gauge nail in my leg for a year. I pulled it out with some tweezers, and, yes, I called the doctor to tell him I removed the nail myself, LOL."

See a collection of wood flooring job-site stories on the WFB Pinterest Tales From the Front board. Do you have a funny or bizarre job-site story? Email it to WFB. If we use it, we'll send you a WFB T-shirt.