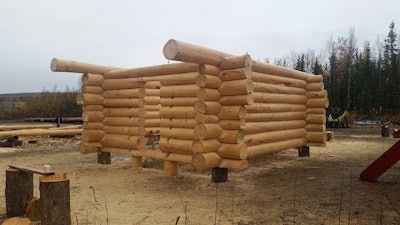 Hello all, Keith Long here with Thunderheart Flooring, based out of Greeley, Colo. Over the last six weeks, I took a hiatus from hardwood flooring and accomplished something I've had in my sights for a while—I took a hands-on course with nine other fellows up in Fairbanks, Alaska. Under the instruction of Robert Chambers (the "big dog" referred to in the title of this article) the 10 of us learned the most cutting-edge techniques as we worked together and built a log cabin: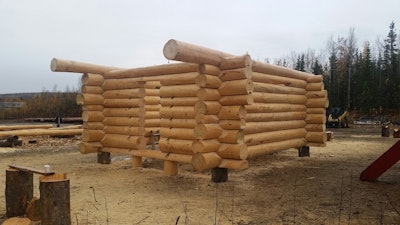 Robert is a log building industry veteran, with more than 30 years of experience as a contractor. He is the author of "Log Construction Manual: The Ultimate Guide to Building Handcrafted Log Homes," and has produced a set of DVDs to supplement his book. He also provides consultation and expert witness services for log structures that have gone awry.
It was an interesting experience to be a 43 year-old "greenhorn" as I tried my hand at something new. Us students ranged from 22 to 63 years old and came from the United States, Poland, Lithuania, Russia, France and Sweden. We became a group of guys with some skills by the end of the course.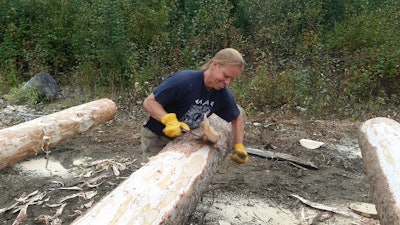 Week one was spent rough debarking, then final peeling the cambium layer off the logs. Robert showed up for weeks two through four and served as "Master Yoda" as he walked us "young Padawans" through the processes of log selection, measuring and ripping the sill logs, scribing, rough and final notching, brushing, sweeping, cutting long grooves and flyways, and calculating and cutting roof pitch.
Robert's claim to fame is that he has a knack for making relatively complex concepts easy to understand. He gave us a Powerpoint presentation about his revolutionary insights into log truss work. Then, us students built one: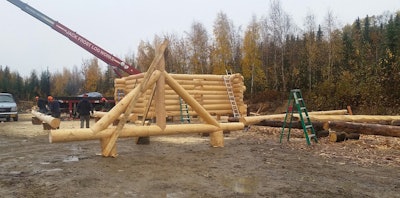 I'm glad to have attended and participated; it's one of many steps I'm taking to becoming a general contractor, and timber framing is next.
One of the biggest side benefits of taking the course was that I got a chance to drive from my home in Colorado to Alaska. On the way up, I went through Calgary, Alberta, and paid a talented hardwood flooring contractor by the name of Rob Duncan a visit: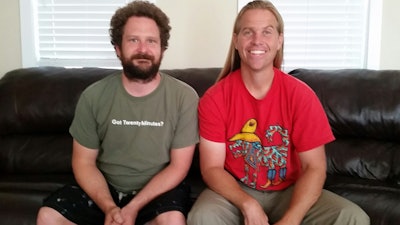 Remember my trusty old work van that I recently had the motor and transmission rebuilt in? I put my chainsaws, hand tools required for the class, and bedroll in the cargo area, and called it home for the six-week trip as I pulled onto the Alaska-Canada Highway and drove through some of the most beautiful country I've ever seen through Alberta, British Columbia, Yukon Territory and Alaska.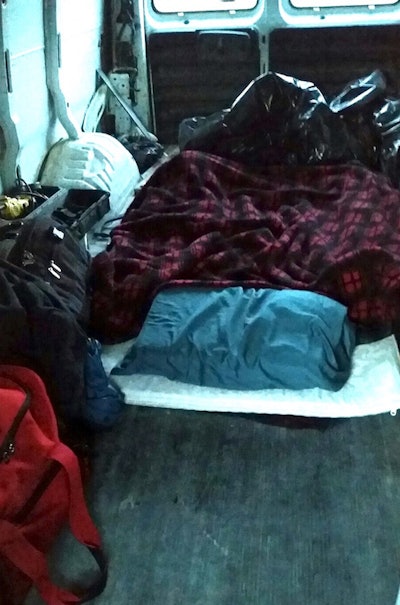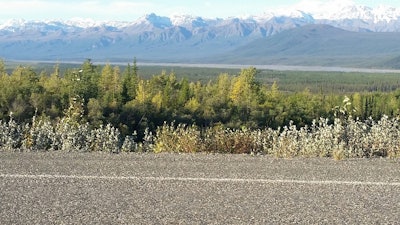 Once the course was through, I took a different route home and got a chance to see more beautiful places as I visited family and friends throughout Canada and the Intermountain West. My parents both come from families of five, so there aren't too many places in North America where there aren't aunts, uncles and cousins!
I had a great time having lunch and talking shop with Tom Ourada, a visionary (and award-winning) contractor out of Nine Mile Falls, Wash.: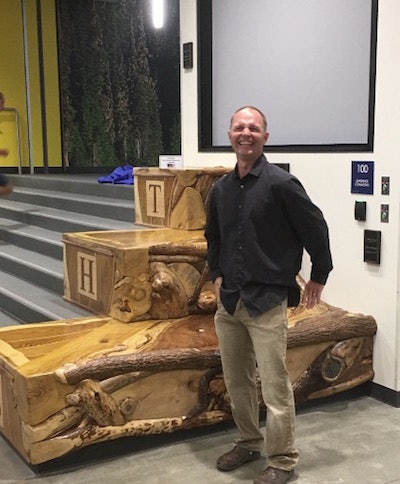 Also on my trip: coastal Redwoods near Crescent Junction, Calif.: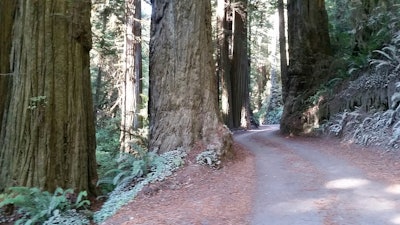 … this giant sequoia near Fresno, Calif.: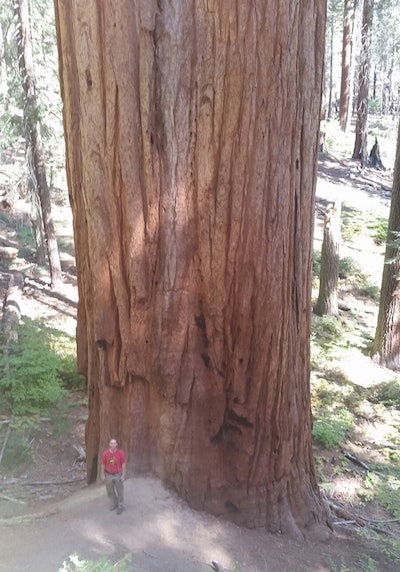 … the Grand Canyon in Arizona: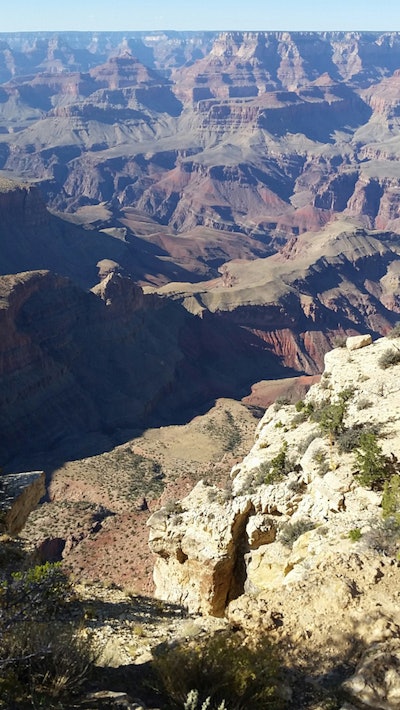 … Bryce Canyon, Utah (one of my favorite places visited):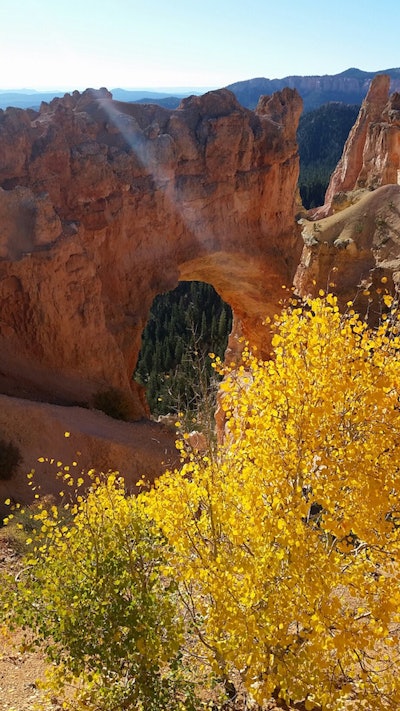 … Arches National Park in Moab, Utah: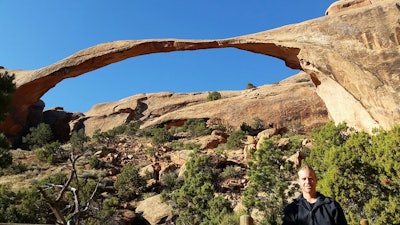 I'm extremely appreciative of my wife and daughter for holding it down at the home place while I had this adventure, which consisted of:
Days away from home: 42
Miles driven: 10,771 (17,334 Kilometers)
States and provinces visited: 13
National parks visited: 5
Nights spent indoors: 1
Memories of time spent with friends and family: Priceless
Let's pick it up again next week as I introduce you to Yohann Balitrand, an up-and-coming craftsman who has some refreshing insights about construction.
Stay sharp!