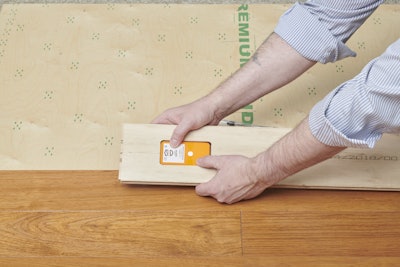 Wood flooring is a popular choice for homeowners and businesses alike, thanks to its timeless elegance and durability. However, proper moisture monitoring is crucial to maintain its beauty and longevity.
Moisture-related issues are among the most common causes of wood flooring problems. These issues can include cupping, crowning, buckling, and more.
To prevent such problems, monitoring and maintaining the proper moisture levels in both the wood and the subfloor is essential—throughout the installation process and beyond.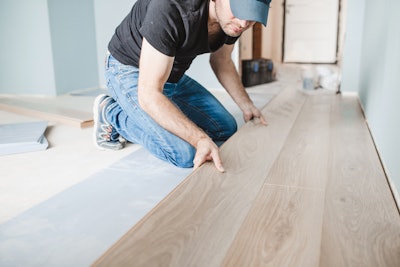 The Importance of Moisture Monitoring
Let's consider four critical reasons to monitor moisture in wood flooring.
Structural Integrity
Proper moisture monitoring ensures the structural integrity of wood floors. When wood absorbs moisture, it expands, causing pressure between the boards. This can lead to warping, buckling, and other damage that can be costly.
Aesthetic Appeal
Uncontrolled moisture levels can cause unsightly changes in wood flooring, such as discoloration and uneven surfaces. Monitoring moisture helps preserve the beauty and value of your floors.
Health and Safety
Excess moisture can create a breeding ground for mold and mildew, which can impact the air quality and pose health risks to occupants. Monitoring moisture helps maintain a healthy living environment.
Warranty Protection
Many wood flooring warranties require proper moisture management. Monitoring and maintaining appropriate moisture levels can protect your investment by ensuring the warranty coverage remains valid.
An Innovative Moisture Monitoring Solution
What if you had a simple way to monitor moisture conditions in wood flooring, even for many years after the installation is done?
What if this monitoring could be so easy and so automatic that your customers didn't need to do much of anything other than download a free app to their smartphone?
Well, moisture monitoring is now just that easy—with Floor Sentry®, a compact, easy-to-install data-logging device that you embed directly into the wood floor.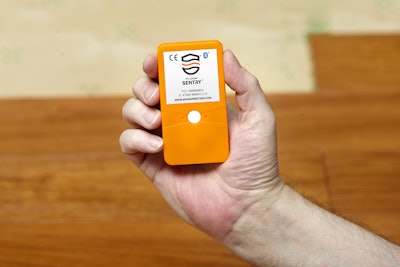 Floor Sentry continually monitors real-time environmental conditions and provides you with temperature and relative humidity data in both the wood floor and subfloor. This data is crucial for maintaining the ideal conditions for wood flooring and preventing moisture-related issues.
Best of all, automatic notifications go to your (or your customer's) smartphone if conditions fall outside the optimal range. This positions you to take timely action before disaster strikes.
Understanding the importance of moisture monitoring in wood flooring is essential for maintaining your investment's beauty, longevity, and structural integrity. See more information on the Floor Sentry technology here: https://www.wagnermeters.com/floor-sentry