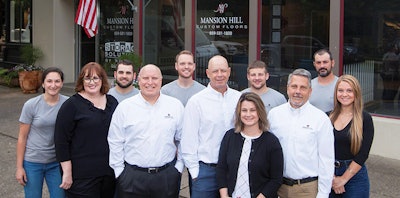 Building a successful retail flooring business doesn't happen all at once. When the pandemic struck in early 2020, the years of diligence and care the following five companies put into their businesses helped buoy them in the face of the unknown. As the end of the pandemic nears, more challenges await. But as these companies show us, with patience and dedication, there's nothing this industry can't face head-on. Are you an outstanding retailer? Enter the 2022 Outstanding Retailer Awards here.
Rhodium Floors | Los Angeles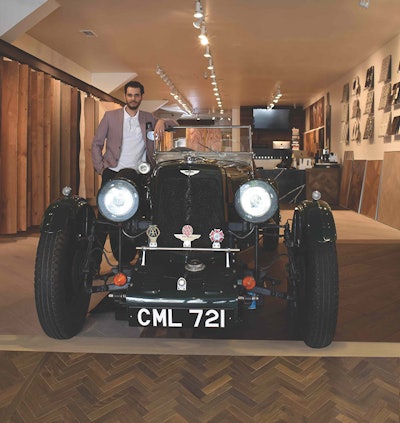 Year founded: 2014
Number of employees: 4
Locations: 1
Annual revenue: $1.5 million
In small European flooring shops off the beaten path, Rhodium Floors Owner Roy Akirov is in his element. A lifelong traveler and former financier hailing from England, Akirov traverses the alleyways of villages around the world in search of unique products for his company. "I've always brought very eclectic things in, even if they looked crazy," Akirov says. "Even if architects and designers weren't going to buy that particular thing, it was sort of my draw-in, my way of getting them in again and getting them interested."
It speaks to Akirov's continuing mission to make Rhodium stand out from the crowd—whether it's through exclusive offerings or the white-glove service it offers its high-end clientele. Branding is key, says Akirov, who trains employees not only on flooring but also on understanding Rhodium's couture brand and the expectations that come with it. "I really look to hire people who are passionate about aesthetics," he adds. "Just to be a salesperson, it just wouldn't make the cut."
The company creates custom flooring, often mixing media for unique effects. They do sales exclusively, but Akirov makes a point of visiting job sites and consulting throughout projects. Because the large, high-end projects Rhodium handles often take two or more visits to the showroom, Akirov finds he often befriends his clients, too. "We find a lot of designers coming to us with the kookiest ideas," Akirov says. "But I never question it. We really do put our thinking caps on and try to make things happen."
The classic cars parked in Rhodium's showroom have likewise become synonymous with the brand—inadvertently. "I just ran out of parking," laughs Akirov, a self-proclaimed gear junkie. Whether it's a green Aston Martin or a Rolls Royce, the cars have become a draw and reliable conversation starter. "Now, even if I didn't have the space for the cars, I'd have to find the space," Akirov says.
Akirov says much of his company's focus is geared toward ensuring clients feel comfortable with the brand and the service. "Getting really educated about flooring in general before trying to sell to somebody is a big deal," he says. "That's what people appreciate, and that's what makes people comfortable enough to come back and purchase." And mixing that expertise with off-the-wall offerings—actual wallcoverings made with eggshells, for instance—is how Rhodium aims to remain a cut above. "Even if they're not bought in large amounts, I look for products so unique that somebody feels they have to have it," Akirov says. "It's almost like art inhouse."
Listen to Roy Akirov's conversation on the All Things Wood Floor podcast here.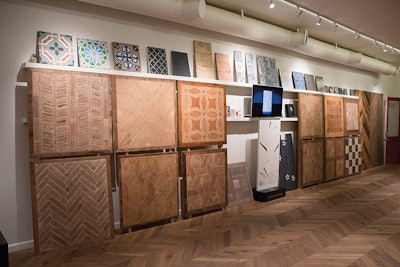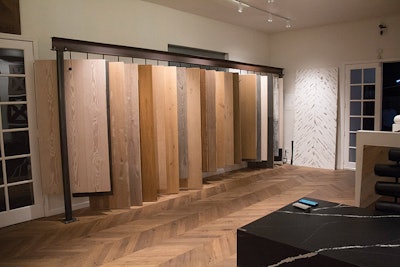 Corona Hardwood | Corona, Calif.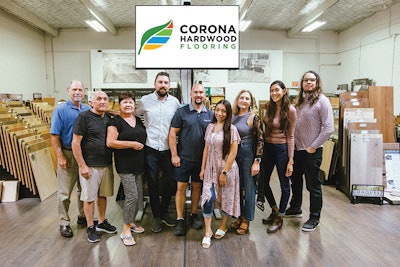 Year founded: 2005
Number of employees: 10
Locations: 1
Corona Hardwood started as a dream in the former Soviet Union, says company president Lena Thomas. In 1990, her father Vladimir Mamontov was finally able to follow that dream with his wife and five small children to America, landing at LAX. After working as an electrician for a number of years, Mamontov founded Corona Hardwood on his own, growing it through trial and error into a company that today ships flooring across the country he had once dreamed about.
"From the very beginning, Corona Hardwood marched to the beat of its own drum," says Thomas, who now runs the company with her siblings.
Corona Hardwood works mainly with homeowners out of its showroom, the average project ranging 1,000–1,500 square feet. "A lot of time they know nothing about flooring, so they come in here and we do a lot of dispelling of myths that are out on the internet," Thomas says. One of the company's points of pride is its nationwide shipping, which it started during the Great Recession, when local business slowed and a call came from Florida asking if Corona Hardwood could send flooring. "My dad said, 'We've never done this before, but we could try,'" Thomas recalls. The service blossomed, and has become a savior for out-of-state Californians who can't find their flooring aesthetic elsewhere, Thomas adds. The initiative helped spur more innovation when the younger generation of Mamontovs developed an online showroom on the company's website. "Everything that you see on our website is in our showroom, and that is very helpful, as even people in our local area [use] Google first," says Thomas. "When COVID hit, I can't tell you how many times I heard reps saying, 'Wow, you guys are set up nicely to weather this storm.'"
The "industry-forward" setup that bolstered Corona Hardwood for 2020—including its online showroom, social media marketing, contactless delivery and paperless operating system—was no accident. Each of the Mamontov family members brings a special set of skills to different segments of the family business, be it warehousing, logistics, technology, marketing or customer service, Thomas says. It helps that the family members all like each other, too, she laughs: "It all comes back to what my father told us at the very beginning: 'Before we had this business, we are a close-knit family, and long after we have this business, we are going to remain a close-knit family.'"
The company's motto is "Flooring you can trust" because of the care Corona Hardwood takes when choosing its products and partnerships—and in understanding the importance of helping clients achieve dreams of their own.
"It feels good to help somebody when they're confused and dispel false beliefs that they have had about hardwood flooring," Thomas says. "We say we make their flooring dreams come true."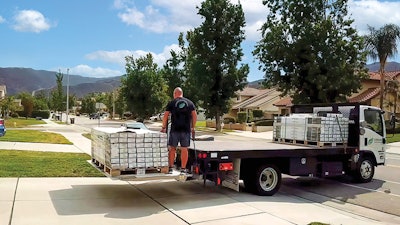 Touchwood Flooring Ltd. | Edmonton, Alberta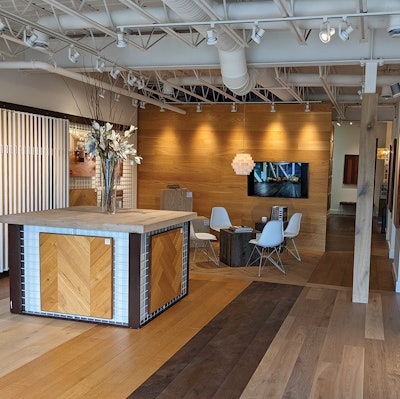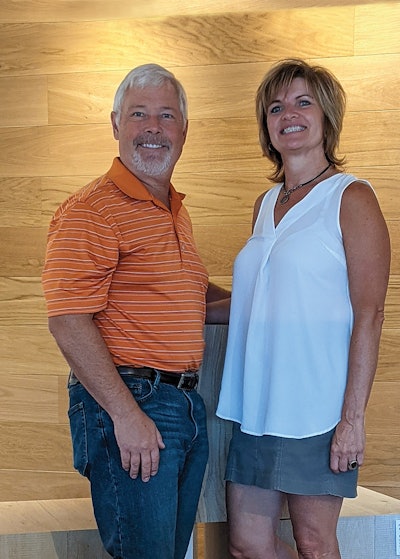 Year founded: 1997
Number of employees: 2
Locations: 1
Annual revenue: $2.5 million
Wood flooring is personal for Touchwood Flooring husband-and-wife team Greg and Leona Cook. "Greg and I are touching every job," Leona says. "Clients feel that we've got their back, and they're not just dealing with some corporation." Their passion for quality wood floors—which they sell and work with exclusively—has led to eight consecutive local consumer choice awards and a clientele they never need to dodge at the local grocery store, Leona says. They credit their success to not only their personal involvement in each project, but also to the great care they take in choosing the right products and installation subcontractors, most of whom they've collaborated with for over a decade.
"We really strive to have good installers and really good products, and so overall, the customer's expectations are going to be satisfied," Leona says. "Whereas if we were dealing with garbage products and hacky installers, there are a lot of things that can go wrong."
Being located in Edmonton, a place known for its dry climate, they created their own flooring moisture standards when it comes to what they will install. "We have snow on the ground six months out of the year, so of course furnaces are running and it's a dry environment," Greg says. "So I've taken the NWFA standards for moisture content of wood and just kind of upped that a little bit just as far as the tolerances between those subfloors and the actual hardwood." Edmonton winters have made them diligent about testing new flooring products. "People will drop off samples for us, and as a general rule we put them in the warehouse and we watch them for several months to see what happens," Greg laughs.
Their relationships with subcontractors—whom they also rely on for feedback on products—is also a point of pride and is based on mutual respect, Leona says: "They do really good work for us and we pay them, and if there's a problem on site we don't jump all over them. We go see what it is; we try to come to a solution together no matter what the issue is. It's just about treating them well."
Along with these keys to success and finding their wood floor-exclusive niche in their area, Greg and Leona also credit the way they work together.
"Everybody has their own tool kits, and we complement each other," Greg says. "Leona is more of the design, the color, that side of things. I'm more of the nuts and bolts."
"I married a nerd. A wood nerd," Leona laughs. "He learns everything about everything and how everything is made, and he'll be able to tell you that."
The business is busier than it's been in eight years, and as the couple works together to champion their carefully chosen hardwood over the other options, they're making sure to do so with a personal touch.
"We've been by appointment only, and that's been an advantage," Leona says. "Treating every client personally with full attention...it's my favorite part of the job."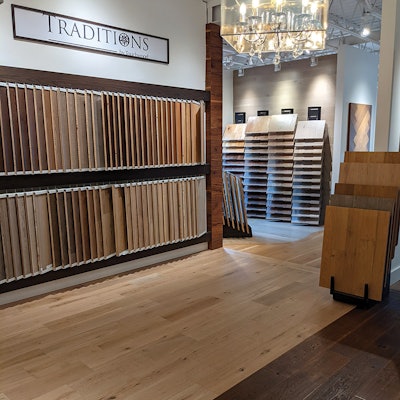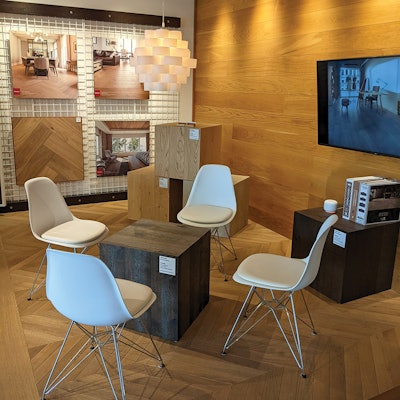 Mansion Hill Custom Floors | Newport, Ky.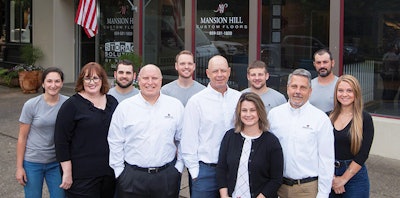 Year founded: 2011
Number of employees: 12
Locations: 2
Annual revenue: $3 million
The Mansion Hill Custom Floors team lives for the uniquely challenging projects—the kind that are turned down by six other flooring companies first.
"We love a challenge and coming up with a way to get it done," says Bill Walz, who founded Mansion Hill with longtime business partner and friend Jeff Rose. "Whether it's a difficult color or an oddball floor or a wood that they can't identify, that's the kind of thing we thrive on." And thrive they have, becoming a powerhouse for custom flooring projects, driven by their motto: "If you can imagine it, we can create it."
The company works closely with visionary designers and architects at its greater Cincinnati market and Nashville locations, where continuing education in the craft is a way of life. Every other Wednesday morning the staff take online certification courses together.
"The benefit to that is that they're learning and building camaraderie among the teams," says Lee Ann Rose, director of marketing and human resources. "So other people who might never get to work on a job site together can get a chance to learn together and get to know one another and share their experiences."
The education doesn't stop with just the employees—Jeff Rose, certified by the NWFA, also hosts continuing education courses for clients at Mansion Hill's showroom.
"We are able to help them by training them on all the flooring trends and the ins and outs of wood flooring," Walz says. "And it also is a way to get them into our showroom so they can see what's available." The initiative has led to numerous partnerships, as well as the creation of a custom flooring line for a renowned designer. Mansion Hill also makes a point of keeping in touch with clients through its successful social media, e-newsletters and website, not to mention its mobile showroom, which has become a convenient and popular option for clients in the bustling Nashville area.
While finding workers remains an industry-wide challenge, Mansion Hill has invested in its employees with not only CEU courses, but also 401(k) plans, medical, dental and vision insurance, and even a $500 bonus when someone they referred is hired. "We try to get them here and keep them happy and find out what they like," Walz says.
Much of Mansion Hill's success has boiled down to decades of experience and patience for the craft—and the kind of initiative that takes on the oddball projects that get turned away elsewhere. "A lot of the young guys are worried about making a lot of money fast," Walz says. "And really I think the best philosophy is worrying about doing everything right and making sure the client's happy, and then everything else will follow."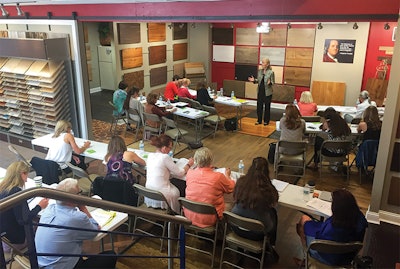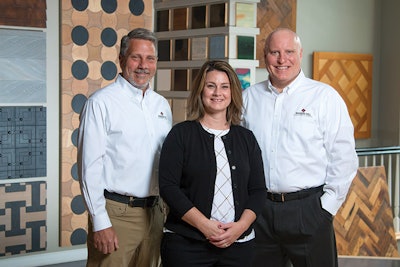 Unique Wood Floors | Bloomington, Minn.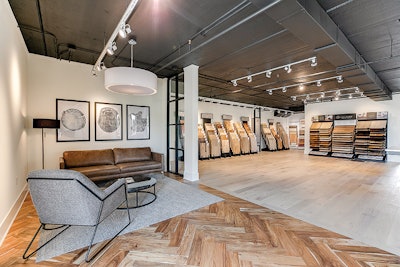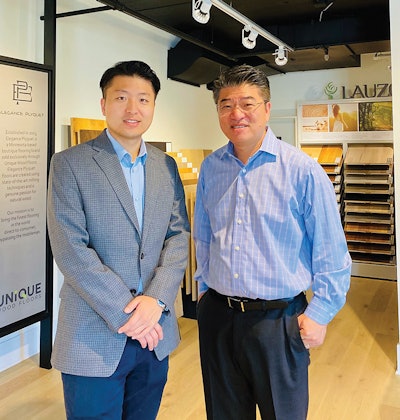 Year founded: 2003
Number of employees: 10
Locations: 2 (soon to be 3)
Annual revenue: $4 million
A huge factor for retail success is foresight, and it's something the team at Unique Wood Floors has had in spades since opening its doors in 2003. It began with founder Winston Zheng's early belief in the potential of high-quality prefinished and engineered flooring at a time when such products were less common. "The market was being flooded with some lower-end products," says Andrew Zheng, Winston's son, who joined the company in 2011. "He really believed in the fact that the engineered floors were more stable, and also in the quality of factory-finished." Winston, who started out as a distributor, continued working directly with the manufacturers he'd built relationships with overseas after he pivoted to retail, opening a showroom and warehouse and selling the flooring under his own brand. "The benefit there was that the pricing was very direct, so even if we were to get a mid-to-high-end product, it would only be at a fraction of the cost just because there was less markup in between," Andrew says. And the rest, as they say, is history.
When Andrew joined the growing family business after earning a degree in marketing, he continued the tradition of always looking out for "what's next" and bolstering the company's online presence. "In order to get our name out there with a limited marketing budget, we engaged the public through various social media channels to grow a strong online presence," he says. Once again, the rest is history, and they soon began selling samples online out of state—one of the first to do so, Andrew says. Today, about 30% of its business involves out of state shipping, and when the pandemic hit, their established system was ready for it. Business doubled following its online initiative, the company opened its second location in 2013, and a third store and warehouse is slated to open later this year."We've been pretty fortunate to find the right people," Andrew says of the company's team. Because they focus solely on wood floors, employees are trained on the ins and outs of their products without having to worry about other types of flooring. "So when a contractor comes here or a homeowner, we can kind of talk their language and get into more detail," Andrew adds.
The company's biggest piece of advice for aspiring retailers is to keep their ears to the ground.
"I would encourage them to go and check out some of the trade shows, I think that's part of continued education," Andrew says. "You've got to see what's out there and what's maybe not in your market yet and what's going to come. That's something that we've always been able to stay a little bit ahead of the game in." And the rest ... isn't history yet. So chances are good that Unique already knows about it.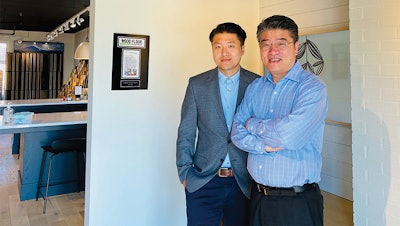 ---
ORA winners discuss the impact of the pandemic
More than a year after the start of the COVID-19 pandemic, wood flooring retailers are still dealing with the impacts—some of them challenging and some of them surprisingly positive. We spoke with the 2021 Outstanding Retailer Award winners about their experiences during the unpredictable year and how their business operations have adjusted since.
Andrew Zheng
Unique Wood Floors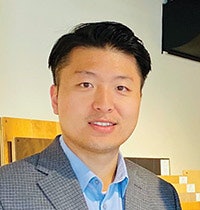 In the beginning it was an adjustment, wearing the mask and cleaning all the sample boards right away and constantly washing hands and using hand sanitizer. But once we got into the swing of things, it wasn't really that different. We did have some clients who didn't want to be out in public, so having the ability to send samples directly to our clients—something that we had been doing already—we were able to adjust to that a little bit easier than your traditional flooring store that maybe only has the big boards. But I think that in the showroom is kind of where our bread and butter is. It's harder to make a decision based on a smaller sample. Once people kind of got a feel for the pandemic and were willing to go out and shop with their masks on, of course, we felt like business has been better than ever. I'd say within the past year our business has gone up at least 50%. So we had a little bit of a lull there in the beginning when people didn't know what the pandemic was or how to handle it, but after that everything was great.
Bill Walz
Mansion Hill Custom Floors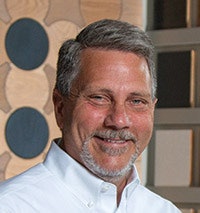 I'm sure you've heard it a million times, but supply is getting a little iffy. Prices keep going up and availability is a challenge with a lot of our products. So we just have to be careful to let people know that this bid ... it's not a 90-day bid anymore. Things may change. We haven't had any major problems, but it has slowed things down a little bit—things we don't usually have to worry about. We talk to each customer to let them know that this is available now, or that it may be available in a month, things like that, just to plan ahead and realize that down the road the price could change.
I think it's taught everybody not to take things for granted. Things are the same for 20 years and then something like that happens and you're not sure if you're going to be working the next day and it's a worldwide problem. It's made us realize to plan ahead and be conservative with what we spend and things like that. But we're getting through it and coming out stronger on the other side.
Greg and Leona Cook
Touchwood Flooring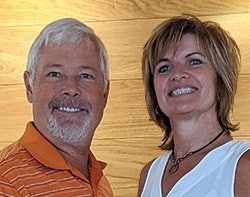 Leona: It was a weird year. The first two months, nothing. No business. Nothing. And we laid off our staff. There was no foreseeable anything.
Greg: There was no new traffic coming in because of course everything had shut down. However we still had a number of contracts. We still had stuff on the books. So our installation crews were working through the entire thing.
Leona: We did have some jobs canceled or postponed. But the first part of it was slower, but with every month, we've gotten busier and busier and busier and we're busier now than we have been in the last eight years.
Greg: We're just going by appointment only so that we keep the number of people in the showroom down to a safe distance.
Leona: In the end, the best thing about the COVID is now I think we're giving better service because it is all one-on-one, as opposed to people coming in and not giving them your full attention because you're running back and forth between two or three sets of customers in the showroom. I think it's better, actually. So some of the things have been good that way. Our sales are up, and I think we're doing business in a better way.
Lena Thomas
Corona Hardwood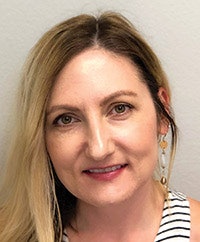 The current challenge is the demand and lack of supply. The backorders. Just the unknown. It's like you're given a backorder date, that date comes and goes and then it moves another month. And I understand, because they don't know, either. It's just that the global supply chain is kind of the biggest challenge. We handhold our orders. Additionally, we have allocated some funds to stocking items that are the top sellers for us. So if we see stock, we grab stock. Stock availability is key at the moment.
It's been an interesting time, but we have grown. We've been able to look back and say, 'Wow, all the steps that we have taken with our website with marketing via video on YouTube, our social media marketing, our social media presence ... all of these things that seemed industry-forward and maybe a little bit uncomfortable in the beginning—like going paperless or FaceTiming customers or having an operating system where the whole team is able to see things that are going on—all those things were hard to implement, but looking back through the pandemic when we went and worked from home and I could still access all of our sales orders and operating system and stock, that was huge. A lot of the brick-and-mortar retail stores were just shut down, but we could still service our customers. We were able to be set up in a way that allowed us to pivot and work from home or keep shorter hours at our showroom, or even contactless delivery; that was something that we set in place before the pandemic without knowing what's coming. So looking back it was like, gosh, how would we have ever survived without implementing those things?
Roy Akirov
Rhodium Floors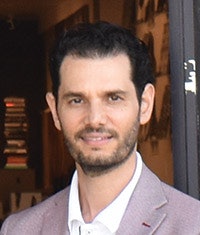 The good to it really is that it's changed the outlook on businesses and how they trade. For me at least, we have converted to by-appointment only. I do a lot of home checks, which I wasn't really able to do before; I was sort of cocooned in my showroom because I was waiting for the next drop-in or somebody to walk through or walk in. So really, it sort of allows me the freedom to be able to center on clients even more than I did before, and I'm able to do home visits, which people really appreciate. It really narrows down the lead, as well, because I can inquire quite a bit before they even come in and get educated. I give them a consultation time and we allocate like 30 minutes for a meeting, and people are pretty happy about that. So I think generally it has been quite good to us in that way. And people are really more patient and appreciative of that. If they know they've got a dedicated time slot and they arrive on time, then they get my dedication in return, as opposed to them just walking in and just browsing. Because then they know they're focused on finding something—they're not just here to look at floors, which is a bit different.
I think the bad thing was that, unfortunately, it also led to some impatience. People were so stuck at home and they were looking at their floors and they were finding any reason to sort of call back and say, 'Oh my god, I think you need to come in to look at this.' The good comes with a bit of bad. But thankfully we've been exceptionally busy … and I think my biggest challenge now is actually finding employees, that's also sort of a post-COVID issue. We're low on employees. So if you know anybody, let us know.
---
---
---
RELATED: Retail Excellence: The Winners of the First WFB Outstanding Retailer Awards
---
---
RELATED: Paving the Way: The Winners of the Second Annual WFB Outstanding Retailer Awards
---