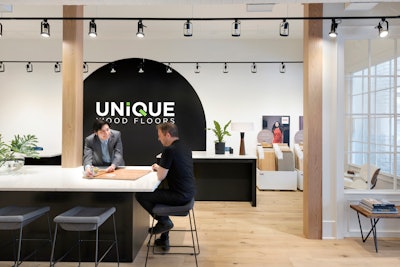 When my father founded our flooring store in 2003, there weren't any big plans for expansion. But as the business found its foothold over the next several years, we added a second location to the mix. Like many flooring retailers, we've experienced huge growth in our business over the past two years due to the construction boom, and in January 2022 we opened the doors of our third location. There are a lot of factors to consider when opening a new store. It had been seven years since we'd opened our second store location, and we took it one step at a time. Here's how our company decided to open a third store and how we pulled it off.
Strengthening our sales and staff
The biggest factor for opening our third location was simple: We've been growing. Last year, we had about 50% growth in our overall business. That gave us the confidence to say that we wanted to look at a new location. We'd also discovered a new market during the pandemic: the builder market. Most of our clients are homeowners, but the builders are the fastest growing area for us, and the opportunity to serve and explore that new market was an additional factor for our expansion.
When it comes to deciding whether to expand, staffing is a crucial factor. For our latest expansion, we felt like our staff, especially our sales team, were all well-trained. We've had very low turnover within the last couple of years, so that gave us more confidence that our team would be a well-oiled machine in terms of handling the changes. We knew our clients would be well-served and that it would be easier for us to train additional staff.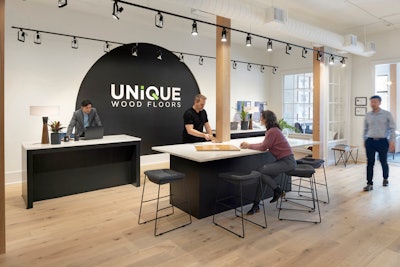 Knowing the area we wanted
Our other two stores, which both double as warehouses, are located in the suburbs. When we started exploring a third location, we knew we wanted to serve different areas in town. That's how we settled on St. Paul, Minn. In our experience, people may drive 20 miles to see you, but anything farther than that and they're going to have to want something very specific. We did a lot of our own analysis for where we should go next, and we also used a local commercial real estate agent. They were able to offer more detailed advice on spots we should look into. We ended up settling on a particular area of St. Paul because it was a higher income area and because we didn't see a lot of direct competitors there.
Narrowing the building search
Once we had an idea for the area we wanted, we set out to find a building to own as opposed to rent. That helped us narrow the search. We also wanted a location that would be a showroom only, as we didn't really want to expand our warehousing. We looked at five locations and put in offers on two.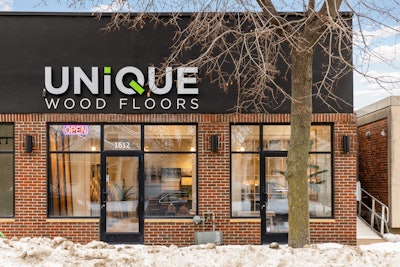 Changing management styles
When we were running only two locations, I was able to be more hands-on. Now, I'm spending time between three stores. The first few months I plan on being at the new store quite a bit just to get things situated. But we have store managers in place now, so they can take on more responsibility for the day-to-day work at the store to make sure everything is maintained well. It's an adjustment, but it all comes back to personnel and having that great staff in place before making the leap. One specific thing we could have prepared for better is the extra downtime that we had when it came to opening up a new store. In the beginning, you're going to be a bit slower before the word of mouth or marketing kicks in.
Increasing our marketing
We planned to increase our marketing budget this year by about twofold. We mainly advertise through pay-per-click ads, along with a handful of magazines and newsletters. We basically market to existing clients, letting them know this is a new location, and if they know anybody that's in this area, this might be a convenient option for them. A nice part about having three locations is if you're marketing one location, the other two locations are going to gain some benefit, too. It gives us more flexibility when it comes to marketing.
Even if you've done it before, opening another location can be daunting. But if you lay out a plan, have a growing foundation of clients and a reliable staff, exciting things can happen.