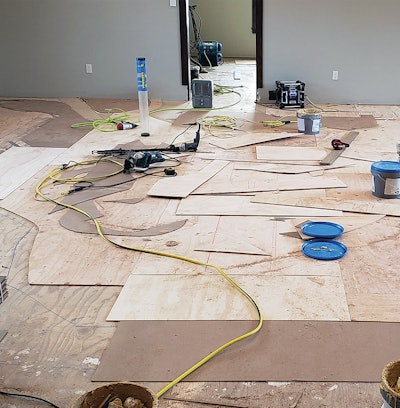 We asked wood flooring pros on Facebook and Instagram for their best tips when working with engineered wood flooring. Here's what they told us:
Tony Rodrigues
Subfloor prep and level well, or you're going to have problems.
---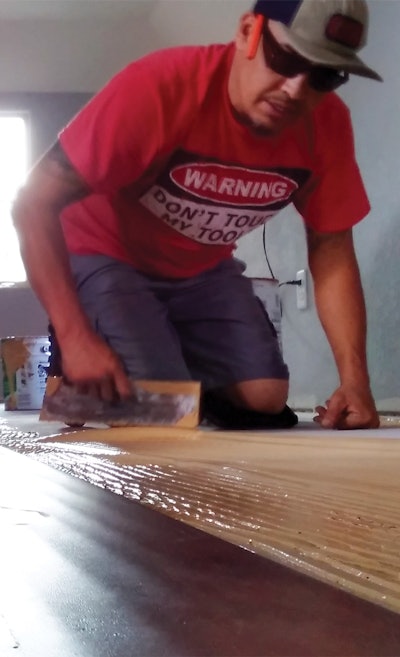 Johnny Rodriguez
Acclimate, level, open boxes and shuffle planks. Set your playlist to Metallica, and, last but not least, check your knee pads for last week's tile demo debris and Monday's wood tearout debris to avoid any faux pas.
---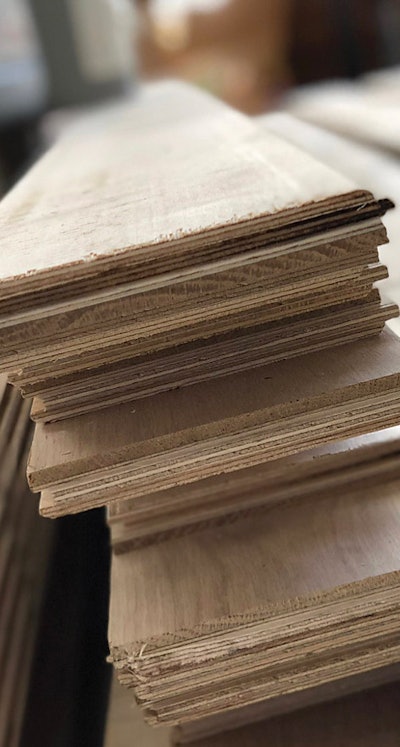 Eric Cohen
Like everything else in life, you get what you pay for! Try to sell your clients on why they should buy from local suppliers who deal with the mills directly and not from the big box stores who carry inferior products!
---
Jhordana Mendez
Get the right staples for the right thickness, the right adhesive for the right subfloor, the right underlayment for the right condition. Not every owner will purchase a high-quality engineered floor.
---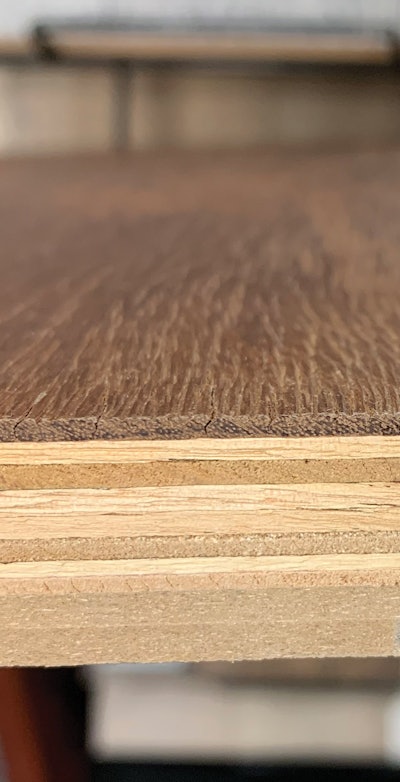 Calvert Hatton
Check the wear layer before sanding.
---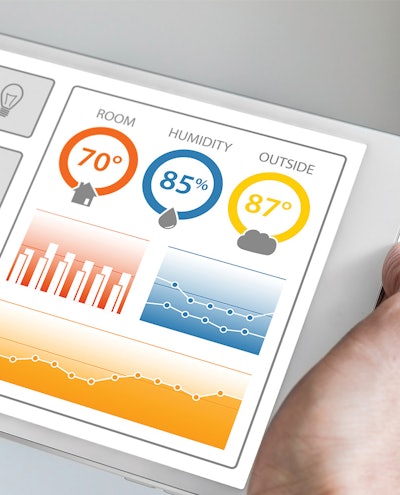 Phil Valenti
Confirm that both temp and RH are programmable on the thermostat.
---
Jim Hyde
Do one with a minimum of a 4-mm wear layer so it can be refinished a couple times and you can sleep better at night knowing you gave your customer value for their money.
---
RELATED: Engineered 101: Understand the Fundamentals of Engineered Wood Flooring
---
Jeremy Ruff
Read the guidelines on environmental conditions and explain to the clients what's required of them. Know what the flooring is finished with—oil or film finish—and maintenance for both (people think if it's engineered it's bombproof).
---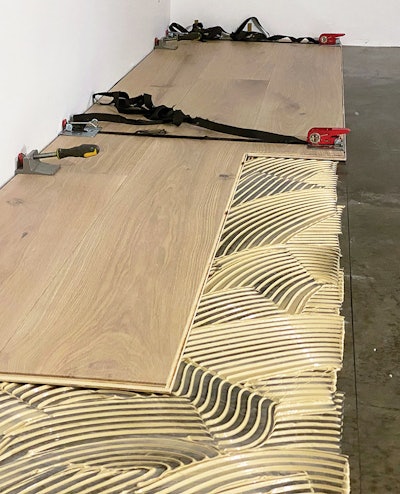 Šarūnas Gintvainis
Glue it down, take your time, use straps along the way and polish the floor once you're done. Voila!
---
Tim Ryan
Buy from a reputable supplier first and foremost. Research and understand their requirements, understand core and veneer types (rotary, sliced and sawn), species characteristics and maintenance.
---
Robbie Prevatt
Wipe the glue off as you go.
---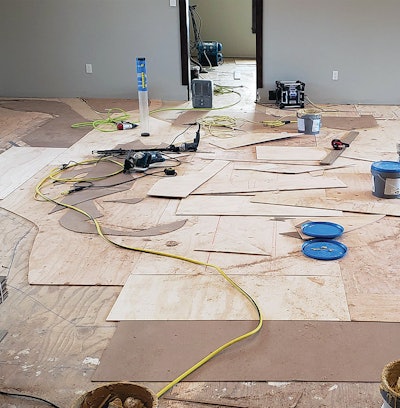 Chris Traver
For glue downs over concrete, install tongue side first. Make sure the subfloor is flat—within a quarter inch over 10 feet. Use flooring straps but don't crank super tight. Let the straps do the work. (Photo courtesy of Ramsey Hardwood Floors Inc.)
---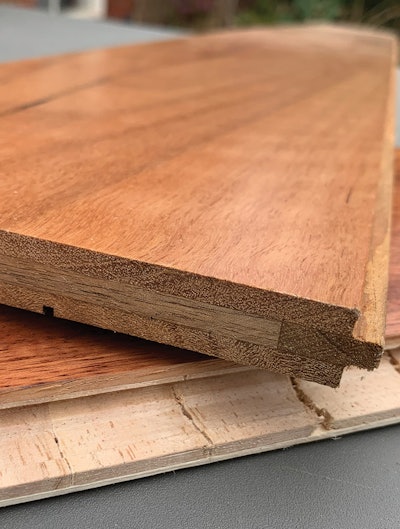 Troy Stanfield
A good quality engineered will have an even and consistently constructed block core or cross ply. If ply, it must have more long grain on the tongues and a decent thickness to avoid splintering when tapping boards together.
---
RELATED: Engineered Enigmas: Know These Answers to Avoid Problems
---