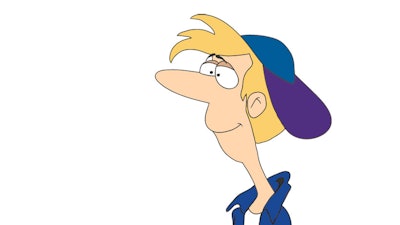 From the "all-you-can-do-is-shake-your-head" category of wacky job-site stories, we present this one from Chris Martin of Chris Martin Hardwood Flooring, based in Greenville, S.C. He sent this story:
"I stopped by a job a fellow floor sander was doing, and he told his new helper of two days to go get a few gallon-cans of satin finish opened and stirred so he could pour them in a 5-gallon bucket to work out of. The helper was gone for about 20 minutes, so we walked outside to see what was taking him so long. He had his whole hand in a gallon of poly. When we asked him what he was doing, he said he was following the directions, which said: "Stir gently by hand for five minutes."

See a collection of wood flooring job-site stories on the WFB Pinterest Tales From the Front board. Do you have a funny or bizarre job-site story? Email it to WFB. If we use it, we'll send you a WFB T-shirt.