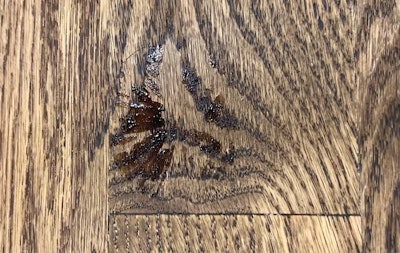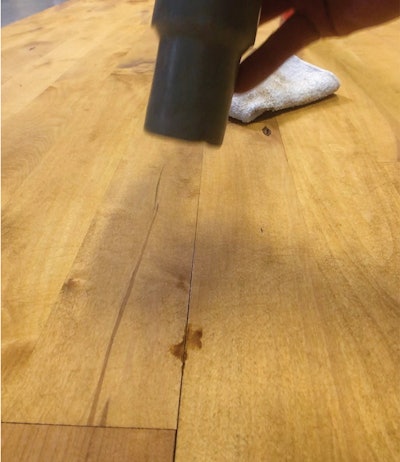 Tim Nathan, market specialist/upper Midwest regional manager at Basic Coatings, shared this tip:
When staining a hardwood floor, it's crucial to make sure the stain is dry prior to applying the finish. Determining when the stain is dry is a challenge for many contractors. As many contractors have done, my family found tricks to make the process easier. One of our tricks is to use a vacuum to test for wet stain. As the pictures show, the stain may look dry on the surface and even pass the usual tried-and-true white rag test, but when put to the vacuum test, it reveals something else. It's a simple trick: Take a good vacuum and place the cuff of the hose directly to a seam between boards in the floor for a few seconds (making sure to not mar the stain with the cuff). It will reveal any solvent still lingering down in the grain or the gaps of the floor.
See this trick in action:

See a collection of previous job-site tips on our Pinterest Trick of the Trade board. Do you have a Trick of the Trade to share? Email it to WFB. If we use it, we'll send you a WFB T-shirt.