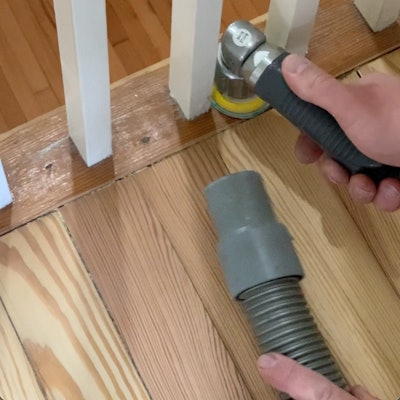 This issue's tip comes from Aaron Sheaves of Sheaves Floors LLC in Weyers Cave, Va.
When I am refinishing old homes with tight balusters on the stair treads or landings, this little orbital air sander, which comes with 1-, 2- or 3-inch sanding heads, works perfectly for the job. It's a little lifesaver of a tool, making the sanding so much faster, cleaner and easier. Unfortunately, I don't like the paper that is supplied with the tool, so I cut discs to fit and match whatever I'm finishing the floor with.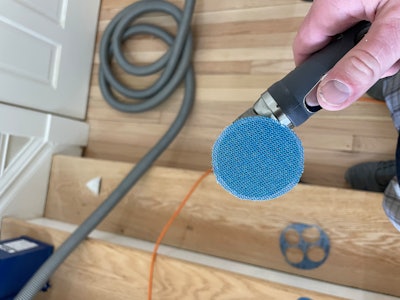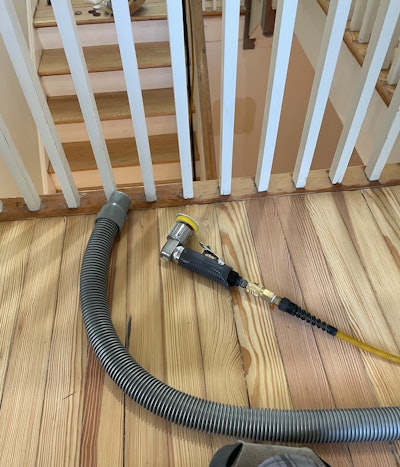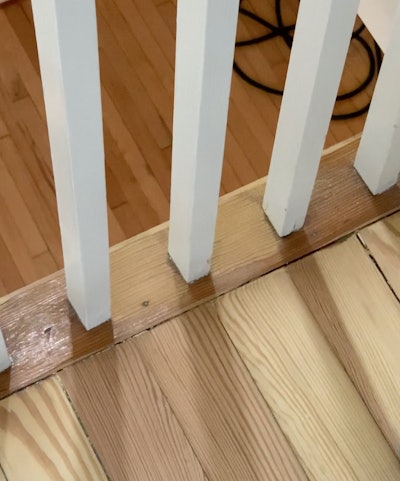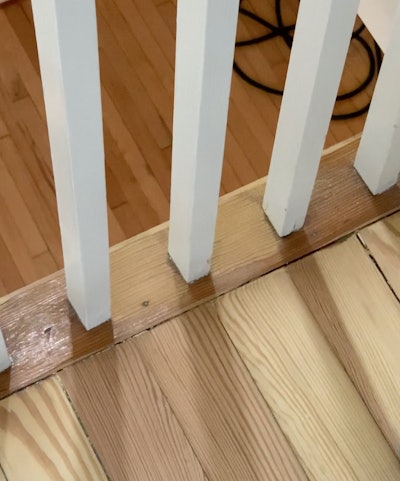 See a collection of previous job-site tips on our Pinterest Trick of the Trade board. Do you have a Trick of the Trade to share? Email it to WFB. If we use it, we'll send you a WFB T-shirt.