This issue's trick comes from Casey Ditworth at Woodshed Flooring Inc. in Pearl City, Ill.
I was looking for a solution for my new battery-operated chop saw so I could maintain my current level of dust control, and I saw an idea from trim carpenters on YouTube to use a momentary-switch foot pedal. The vac plugs into the pedal, and that just plugs into the wall. Every time you walk up to make a cut, you just hit the pedal with your foot. I use my backpack vac with this setup, setting the vac on a couple boards to allow airflow. One note is that you can't use the newer Festool vacs with Bluetooth—they won't work with a momentary switch. Here's a link to the foot pedal I bought.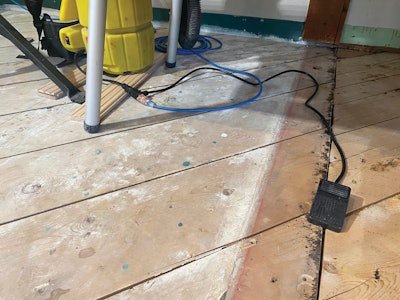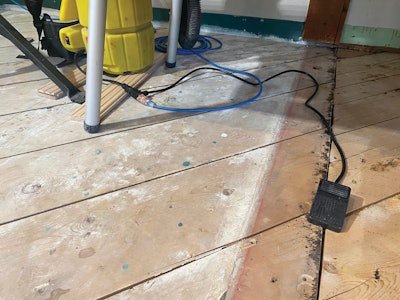 See a collection of previous job-site tips on our Pinterest Trick of the Trade board. Do you have a Trick of the Trade to share? Email it to WFB. If we use it, we'll send you a WFB T-shirt.