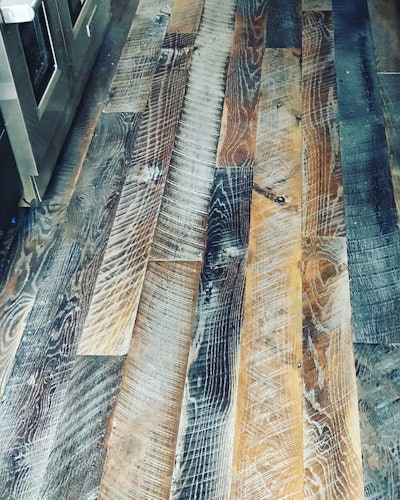 When it comes to installing reclaimed barnwood floors in Nashville, less is more.
Rustic is the name of the game on these projects, and JP Silva of Master Flooring Floors Design has become known in his area as a guardian of the beloved character in these reclaimed floors, which he's installed everywhere from condos to the homes of country music stars.
Silva installed his first barnwood floor in 2016, and he's still amazed at just how much finish these dry floors can soak up. This particular 1,500-square-foot floor and 36 stair treads required a whopping 13 liters of finish, but the results were clearly worth every drop.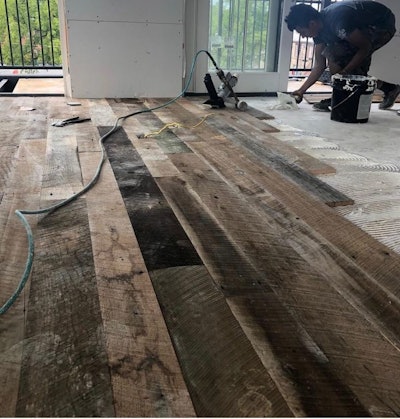 The floor, which features a mix of white oak and hickory boards up to 75 years old, was glued and nailed in a condo over a plywood subfloor. While some pros work to protect floors from dents and scuffs, Silva carefully protected this floor's existing saw marks and nail holes. After the installation, he hand-scraped the floors, then buffed them using the Hydrasand with 100-grit. "If you use the big machine, it takes the saw marks, and we didn't want to lose any parts," Silva says.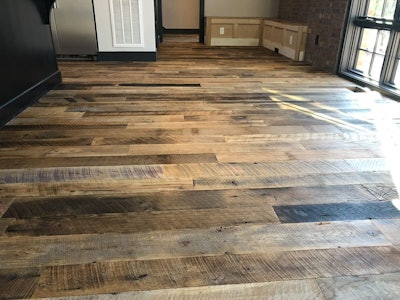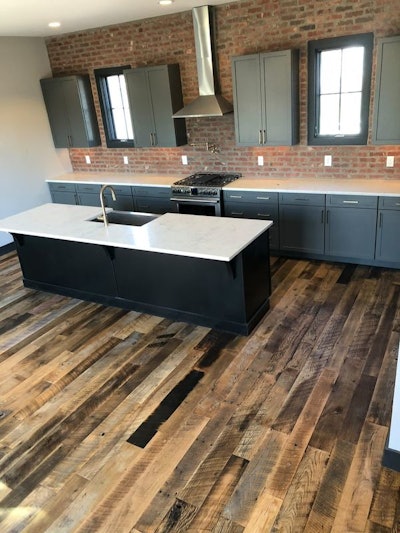 After water-popping, Silva then coated the floor with hardwax oil with a slight smokey coloring. The client was ecstatic with the results. "Everyone loved this floor," Silva says.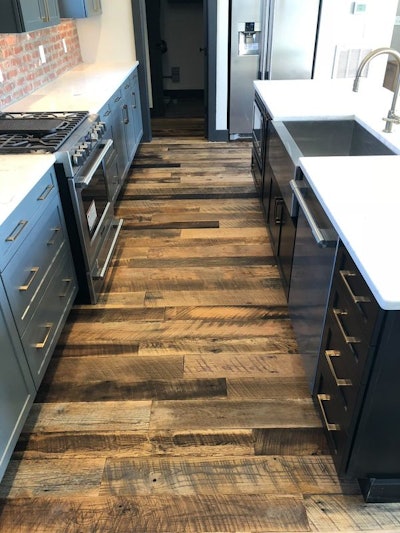 One of Silva's favorite parts about working with barnwood is getting to work up close to the material by hand-scraping and highlighting its rough, time-worn features. "It's so fun," he says. "You can see the process, and it looks so nice by the time you finish."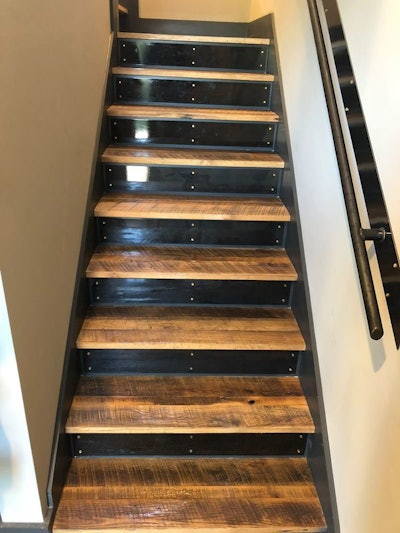 Suppliers:
Buffer: American Sanders Epoch | Finish: Rubio Monocoat