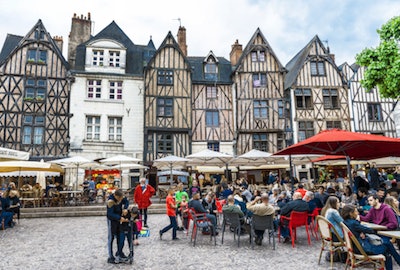 Hello all, Keith Long here with Thunderheart Flooring, based out of Greeley, Colo., to share some of my thoughts on the value of planning.
I've heard it said that cowboys make some of the best philosophers. Having spent many hours in the saddle in my younger years gave me plenty of opportunity to think and bounce ideas off those I associated with. Once back then a fellow said, "Some folks make things happen, some watch things happen and some wonder what the hell happened."
The Internet is a fascinating medium by my way of thinking. Information can be transferred almost instantaneously, which I believe has pluses and minuses. That being said, I am old enough that I grew up before personal computers, the Internet, or even cellular phones became mainstream.
The second semester of my junior year of college, I studied abroad in Tours, France. Tours is situated in the Loire Valley, home to a large concentration of the chateaus in France, about an hours' train ride west of Paris. One of the requirements for my field of study, international trade and relations, was to become orally proficient at a foreign language. That involved speaking with the university department head of the language chosen for 45 minutes and making no more than three mistakes. I figured the best way to become that skilled was to go to a French-speaking country and become immersed.
As my parents dropped me off at the newly opened Denver International Airport, they told me they would pick me up upon my return six months later. As we said our goodbyes, I told them I would write, and I got on the plane. No cell phone. No Internet. No intention to make any overseas calls.
For those who have grown up with all of the electronics available today, and who are accustomed to information being conveyed quickly, this may seem strange, possibly even anxiety-creating.
Once done with my studies for the spring semester in France, I had two months before I was to fly back to the United States. I purchased two month-long Eurail passes, which was a master ticket of sorts that allowed a foreigner to get on any train, and most any boat, in Europe, at any time of day or night without a reservation (except for in England and Czechoslovakia, which did not participate at that time). One flash of the pass, and the train attendants motioned to hop on, no questions asked.
My parents received postcards from all over—Ireland, France, Germany, Italy, Switzerland, Greece, Hungary, Romania, Holland, Denmark, Sweden, Norway… I saw many things and met amazing people from all over the world doing the same as I was. These experiences offered me valuable insights about the world we live in. I'm glad to have had the opportunity.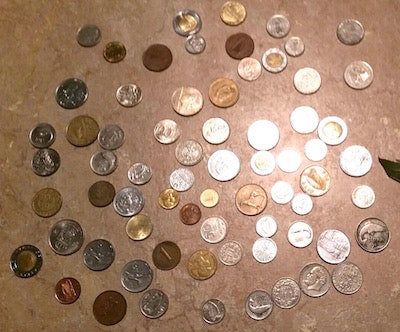 This is before the Euro experiment for currency began in Europe, and each of the countries had their own money. Pictured at right are coins from many countries left over and brought home from that trip.
I can hear you now: "Hey, Keith, I thought this is supposed to be a contractor blog for hardwood floors—what does all this mambo-jahambo you're writing about have to do with hardwood flooring?"
Excellent question. As I mentioned at the beginning of this post, I wanted to share some of my thoughts on the value of planning. A trip such as the one mentioned above was one link in the chain that was a four-year pursuit of earning a degree in a challenging field of study. I looked at the end goal, then broke it down into which classes were required to be taken and passed, then did the work. My biggest takeaway from having gone to college was that it helped me to look at problems from different points of view.
As far as the Internet goes, I believe that nearly instantaneous information can at times be helpful. However, if information put online is incorrect, or by someone not qualified, instantaneous information can be less than helpful. The Internet welcomes everyone, from Nobel Prize laureates to beer-swilling bungholes. It's the nature of the medium.
Being a hardwood flooring contractor is a bit more exclusive than the Internet—it's a different medium. To be successful in this industry, many things are needed. In some areas, business licenses are required. Tools, knowledge of how to use them, meeting expectations of clients, dealing with employees (if we have them), working with suppliers, performing the scope of work, settling up with clients, paperwork, and on and on—it seems there are plenty of aspects to plan for as we operate our businesses.
Let's pick it up again next week as we get specific about why I have been an owner-operator for years.